PDMU VC on Role of Teachers in 21st Century Education
Prof. (Dr.) A. K. Bakhshi, Vice-Chancellor, PDM University was invited as keynote speaker at a Seminar on Role of Teachers in 21st Century Education organized by Vidya Prakashan Mandir(P) Ltd. in Meerut on 19th January 2019. Nearly 800 Principals and PGTs from various UP Board Schools attended this seminar. Also present on the occasion were Prof. (Dr.) J S Rajput, former Director, NCERT and the top officials of Vidya Prakashan Mandir.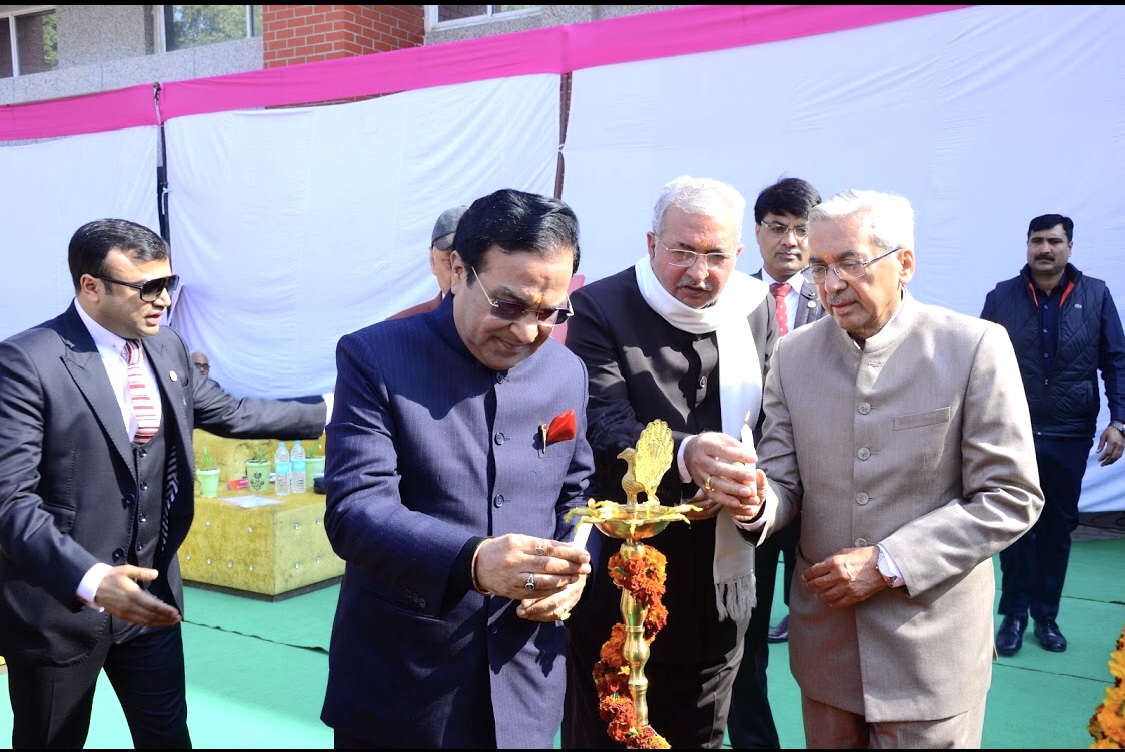 Prof. Bakhshi in his address said that the major challenges which a teacher faces in the 21st Century are from: rapid growth of knowledge in various disciplines; emergence of new pedagogies such as blended learning and flipped classroom and integration of technology with education in the form of e-learning and MOOCs. In view of this the role of teachers is going to change significantly. The teacher has to be familiar with basic ICT skills, management of virtual class rooms and discussion forums, development of e-content besides having a complete command on the subject. Prof. Bakhshi further said that the 21st Century teachers will have a challenge to produce students who have disciplinary knowledge and skills, skilled communication, digital literacy, out-of-box thinking, critical thinking, data analyzing abilities, ethical awareness etc.