PDMU VC's Address at St. Stephen's College
Prof. (Dr.) A K Bakhshi , Vice-Chancellor, PDM University, Bahadurgarh, Haryana was invited to deliver the Inaugural Plenary Address at the two-day (19th – 20th March 2018) National Conference on Chemical Sciences: Opportunities and Challenges at St. Stephen's College on 19th March 2018. He spoke on Chemistry Education in the 21st Century : Challenges and Opportunities. Prof. John Varghese, Principal St. Stephen's college was present at the inauguration of the conference.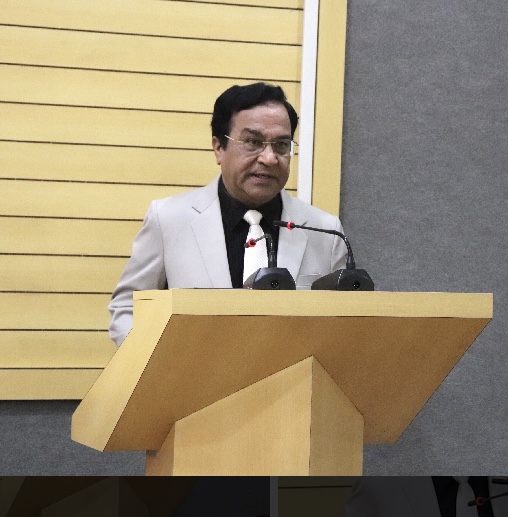 Expressing concern at the quality of chemistry education in India, Prof Bakhshi said that chemistry knowledge is growing very fast and many new ideas and theories are emerging on the chemistry scene. As a result many new sub-disciplines of chemistry have  emerged and therefore research in the frontier areas is becoming more and more challenging due to vastly increasing literature in each field. All this poses a serious problem for chemistry education as new chemistry knowledge needs to be made part of syllabi to educate future generations.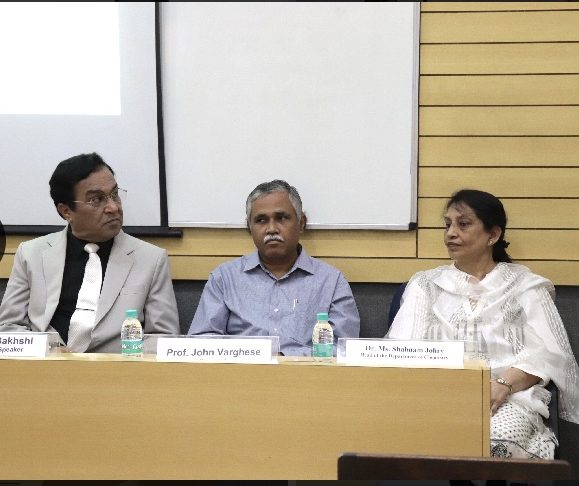 Prof Bakhshi said that focus on teaching-learning in higher education should not be on rote learning but on encouraging thinking, innovation and creativity among students. In India we have a dearth of creative minds who can work passionately to achieve breakthroughs in science. He also expressed concern at the fact that no Indian scientist has won the Nobel Prize in science during the last 88 years. Does all this not reflect on our education system?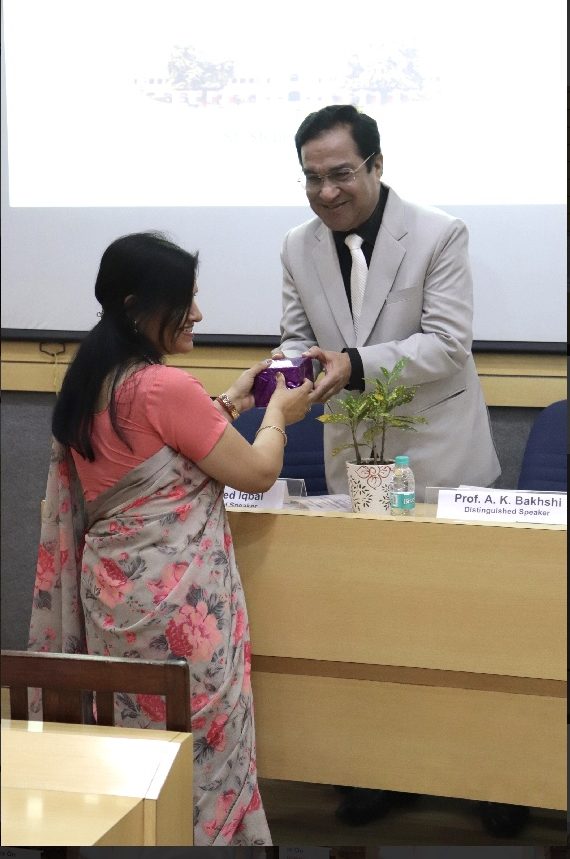 Prof Bakhshi  said that the integration of technology with education in the form of e-learning and MOOCs is going to change the face of education in the country. This changed scenario is not to replace teachers but to empower them. In the 21st Century we need ICT savvy teachers who can perform various roles in the development and implementation of MOOCs in the country.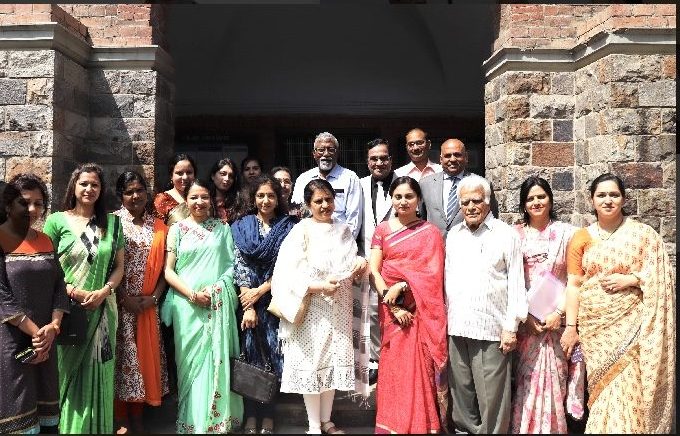 Prof. Bakhshi also gave some very useful tips to both teachers and students for their success.