World Pharmacists Day Celebration 2021
"Molecules become medicines when pharmaceutical expertise is added"
Faculty of Pharmaceutical Sciences, PDM University celebrated the propitious occasion of World Pharmacists Day on theme "Pharmacy: Always trusted for your health" on September 28, 2021 at G4 Hall in PDMU Campus from 01:00 pm onwards. The program was conducted under strict sanitization and social distancing protocols. The event was hosted by students of B.Pharm Yashika (7th semester), Ishita (7th semester) and Lipika (3rd semester). The prestigious occasion was honoured by the presence of honourable Prof. (Dr.) Hema Chaudhary, Dean, Faculty of Pharmaceutical Sciences, faculty members and the budding pharmacists of D. Pharm 2nd year, B.Pharm 3rd, 5th and 7th semesters.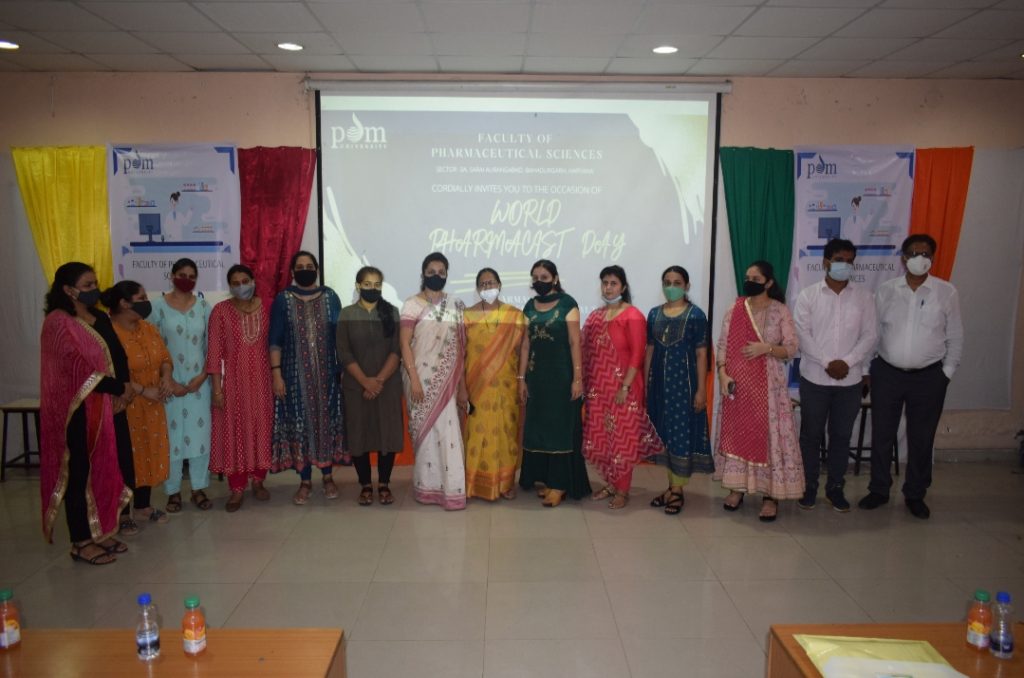 The event started with a customary auspicious lamp lighting ceremony virtually, which was followed by Saraswati Vandana. Further Prof. (Dr.) Hema Chaudhary commenced the event and welcomed the gathering. She conversed about the importance of pharmacists and their efforts during the COVID period, sighting a few examples and episodes of their tireless contributions, dedication, and commitment. She also elucidated this year's theme of World Pharmacists Day "Pharmacy: Always trusted for your health", which highlights, importance of trust in healthcare and the practice of pharmacy across diverse clinical settings. Her words inspired all aspiring pharmacists to work hard and make a positive impact on global health. Himanshi (student of 7th sem) and Prakash (3rd semester) B.Pharm addressed the gathering with their enlightening speech on the auspicious occasion.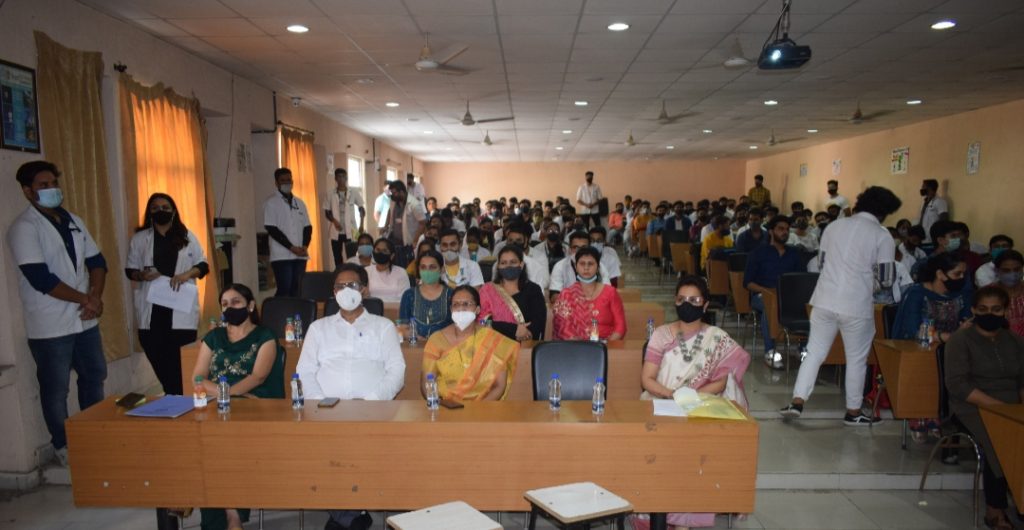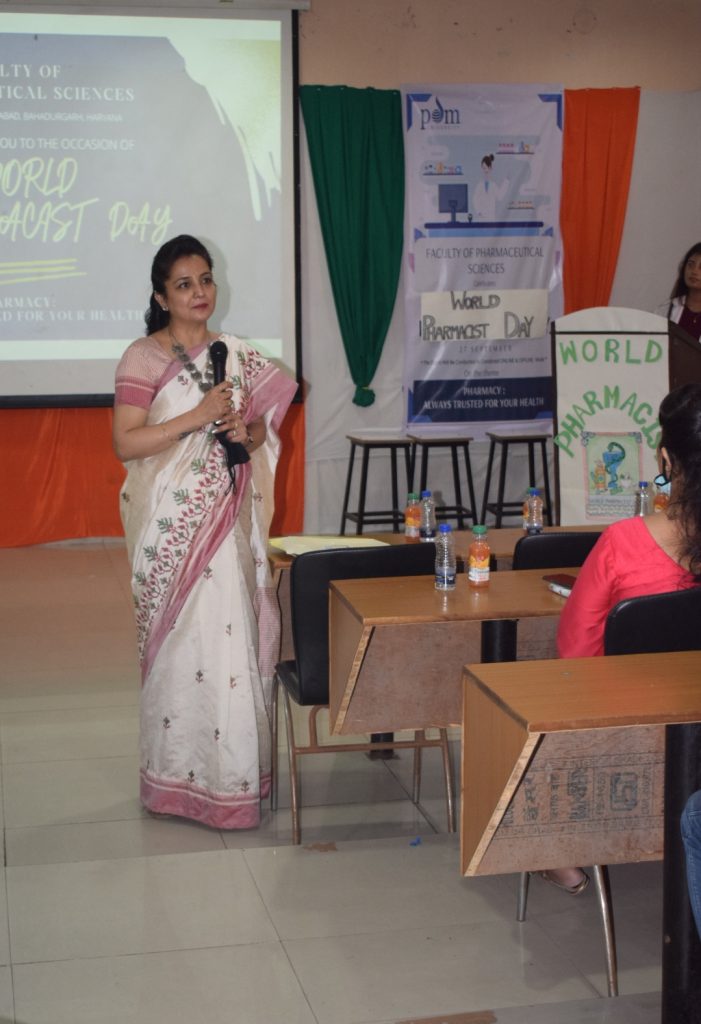 Chetan, Muskan, and Ramit, 7th semester B.Pharm students, conducted a quiz "Mind Tentacles" that sparked a lot of excitement among the students. Four teams (A,B, C and D) comprising of 4 members, representing 2nd year D. Pharm, 3rd, 5th and 7th semester participated in the event. The quiz was conducted in 3 rounds viz. General Aptitude, Rapid Fire followed by Buzzer Round. The entire audience was giddy with delight. Team C comprising of Vikas (D. Pharm 2nd year), Priya (3rd semester), Himanshu (5th semester), Mehul (7th semester) B.Pharm emerged as the winners of quiz competition as decided by the jury members comprising of Dr. Surender.k.Sharma and Ms. Geeta.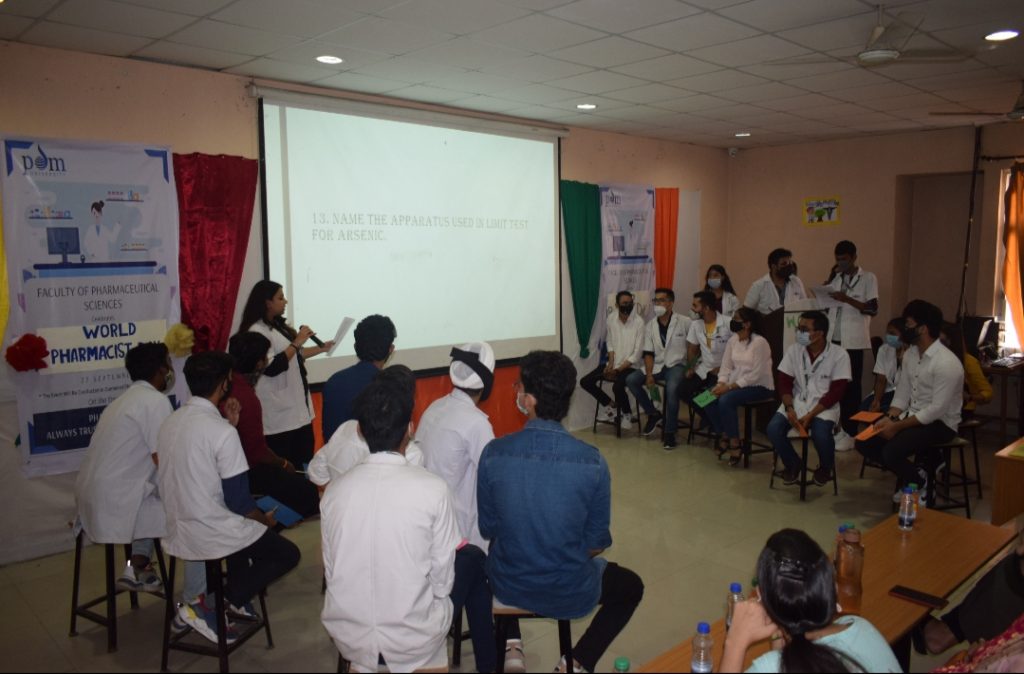 The event was then followed with a stimulating video of the Alumnis of F/o Pharmaceutical Sciences Shikha Srivastav, Megha Goyal and Nisha Yadav of B.Pharm batch 2017 who qualified the GPAT and NIPER entrance exams and enthralled the audience with their success stories and thoughts. The program proceeded further by making a verbal promise, i.e., "Oath Ceremony", recited by Dean, F/o Pharmaceutical Sciences, where in all the staff along with the students took the "OATH". The programme reached towards the conclusion with a vote of thanks proposed by Dr. Sonia Narwal, Associate Prof in F/o Pharmaceutical Sciences. The event culminated with the National Anthem.