Career Introduction Workshop:Getting into Development
The Department of Computer Science & Engineering, Faculty of Engineering & Technology, PDM University organized the "Career Introduction" workshop for the students of B. Tech & Diploma from 24th to 28th January 2022 through online platform MS Teams. Deepansh Arya, Aniket Dwivedi & Prashant Rawat were the host for the series of the 3 days workshop. The main objective of these workshops was to guide junior students  to understand different streams and areas they can choose during their career and enabling them to start right from beginning to have ample job opportunities in future.
Every event was started with the welcome of  host  by our hon'ble Head of the Department, CSE Dr. Jasvinder Kaur and the stage was handed over to Dr. Jasvinder Kaur to share her greetings and valuable words of wisdom for students explaining the importance of organized workshop.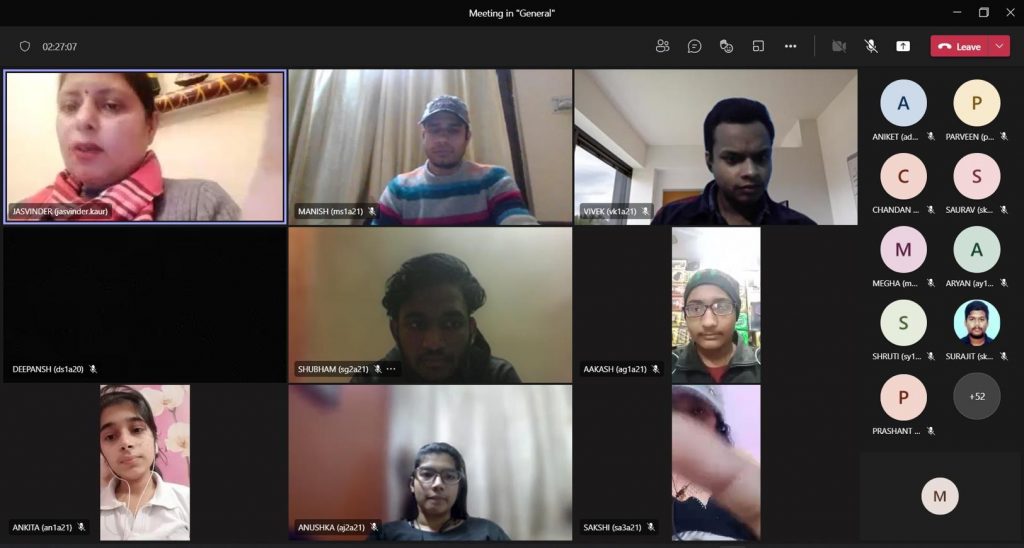 Day 1 – Intro to Open Sourse with Git & GitHub
The GitHub & Git workshop was held on 24th January 2020, where students were presented with a walkthrough for starting their open source coding journey.  In this workshop students learnt to code and publish their own free blog website using Markdown and Jekyll on GitHub platform. Later in the workshop, some other useful tools for every computer science background student like Vim editor, and cybersecurity CTF competitions were introduced and some more vim related games were specified to make the meeting fun and interactive at our end. Students learnt the technology delivered by Deepansh Arya in an effective manner. Recording of the session is made available for all the students here: https://youtu.be/Sjuhh5-kHdM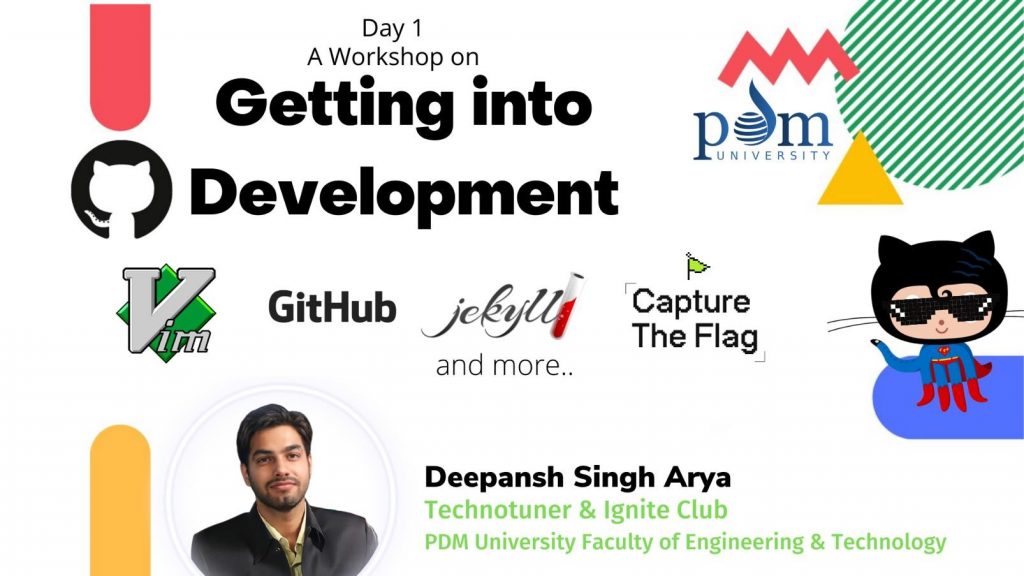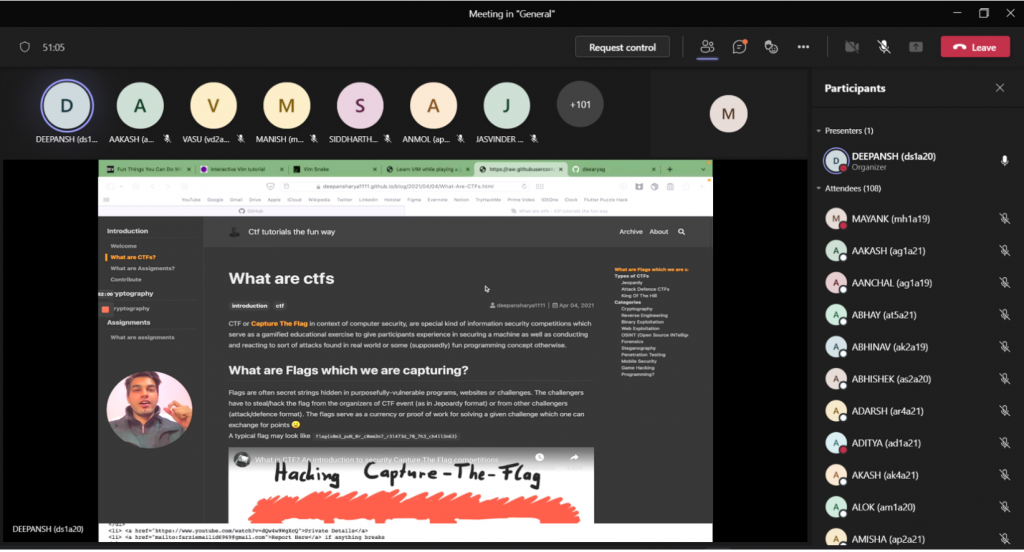 Day 2 – Android Development
This session held on 25th January 2022 some  basic concepts of Android Development were shared like activity cycle, software tool and it's framework and at last ended with small project. As this session were having active participants which made the session interesting. And at the end host also tried his best to clear up junior's doubt about Android Development.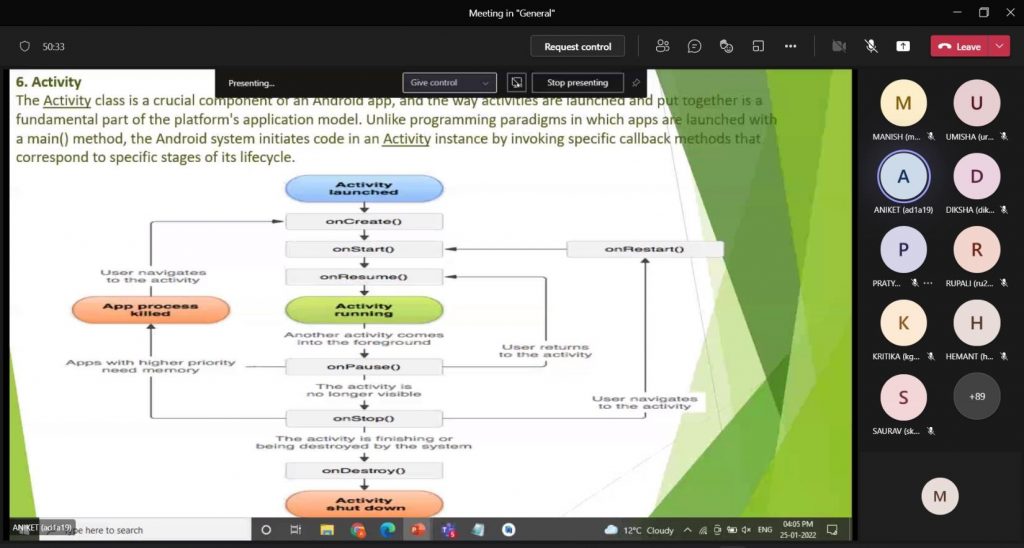 Day 3 – Web Development
The host for web development Prashant Rawat divided the workshop into two parts first part was introduction with the help of well-prepared presentation of which mostly consists of theory of web development and the second consisted of the coding part in which host tried to help in practically demonstrating all the theoretical things presented within the presentation.
Students were also provided with a GitHub repository which consists of the presentation itself and also the links of the topics which were covered in the presentation like the bootstrap and NPM package manager.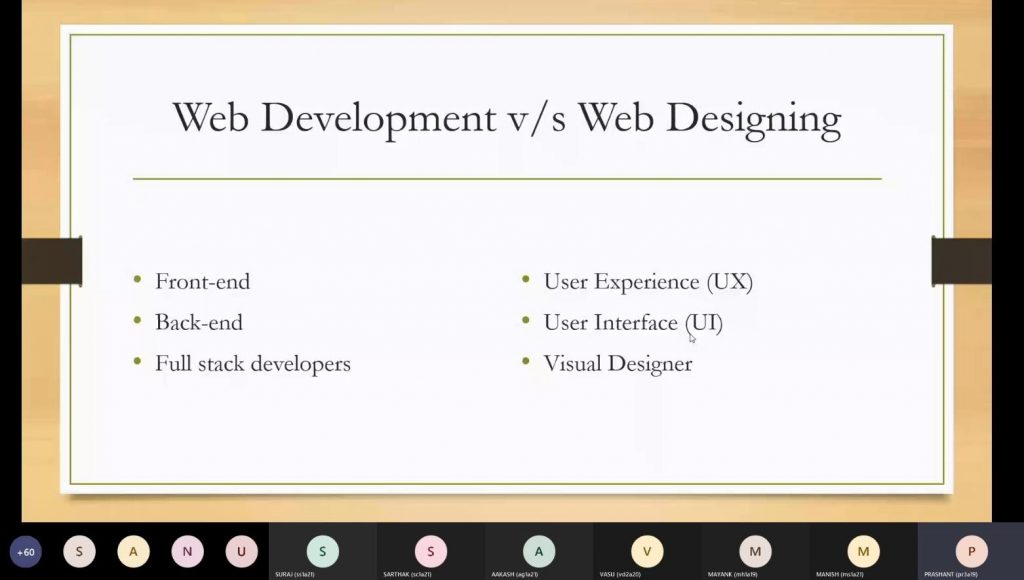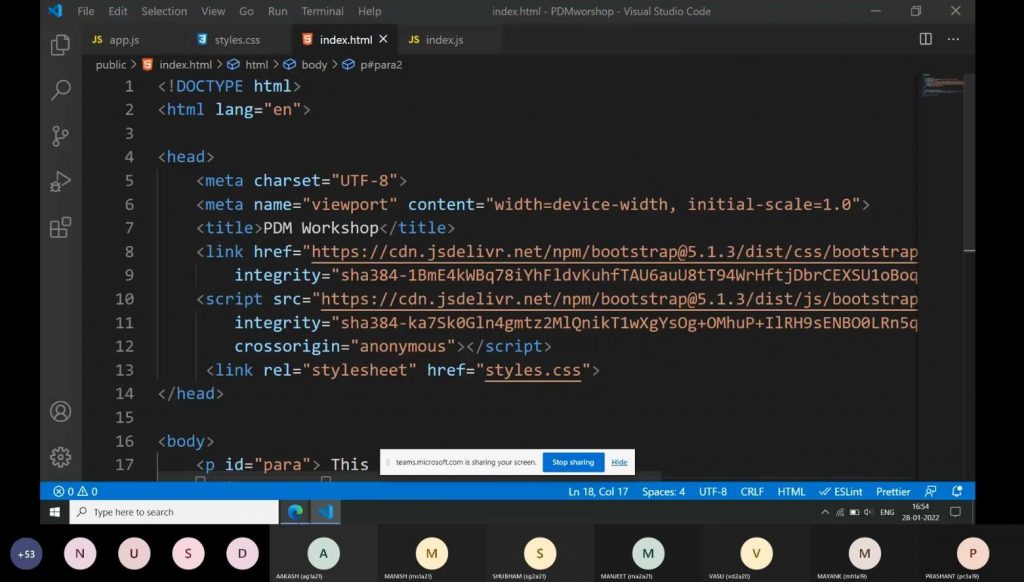 The content of each day of our workshop was shared with the students in the form of well managed documents so that students may refer it in future. At last a feedback form was circulated to the students. By analysing the responses of feedback,  Deepansh Arya is  chosen as the most liked host of the Workshop. We thank all of our hosts for putting so many efforts by sharing valuable knowledge with juniors.
It was our Hon'ble Prof.(Dr.) Rampal Singh, Dean Faculty of Engineering, Dr. Jasvinder Kaur Head of CSE Department and our teacher Co-ordinators Ms. Diksha Chawla and Ms. Vaishali Sharma with whose support this workshop was made possible .We are also thankful to our event management team Umisha Rohilla, Chaitanya Mhaiskar & Mayank Hooda for making this workshop a success.