Debate Competition Manthan-2020
The Cultural Club "Ignite" of CSE department organized a Debate Competition "MANTHAN-2020" on 7th February, 2020 at Open Air Theatre, Faculty of Engineering & Technology, PDM University. The topic of the debate was "Capital Punishment (Death Penalty should be kept legal or not)". The event started with the welcome of Chief Guest, Prof. R.C. Bhattacharjee, Pro-Vice Chancellor of PDM University, Prof. Rampal Singh, Dean, Faculty of Engineering & Technology and Prof. Hema Chaudhary, Dean Student Welfare.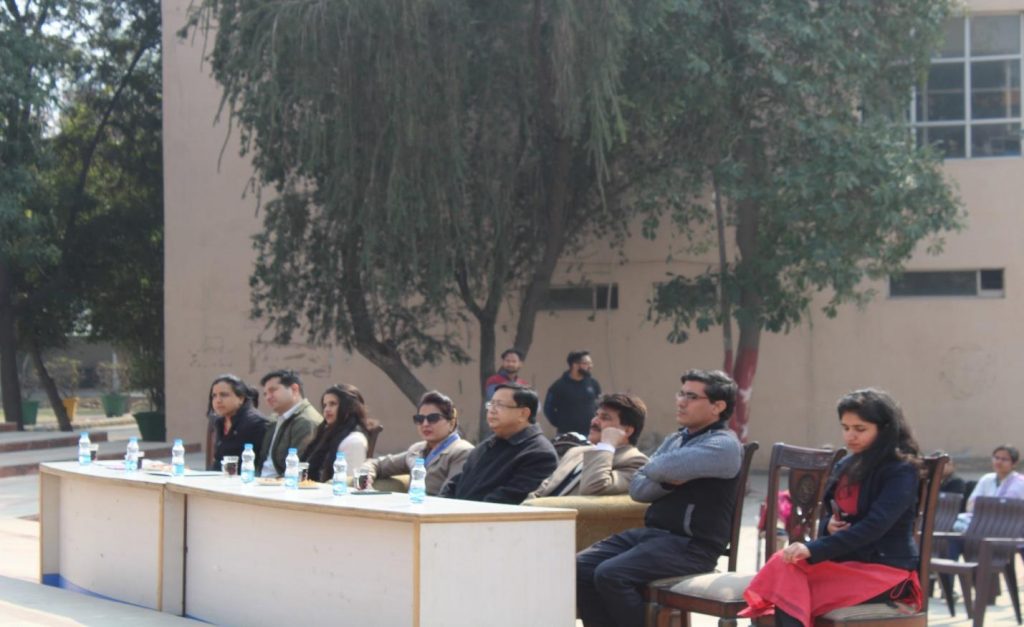 There were 9 teams of debaters from various departments of Faculty of Engineering and Technology such as Civil Engineering Department, Mechanical Engineering Department, Computer Science & Engineering Department. Each Team was consisted of two members (FOR & AGAINST).
The jury team comprised of Ms. Monika Malhotra, Head, Department of Civil, Mr. Nikhil Sikka, Head, Department of Mechanical, and Ms. Monika, A.P., Department of CSE were present in the event.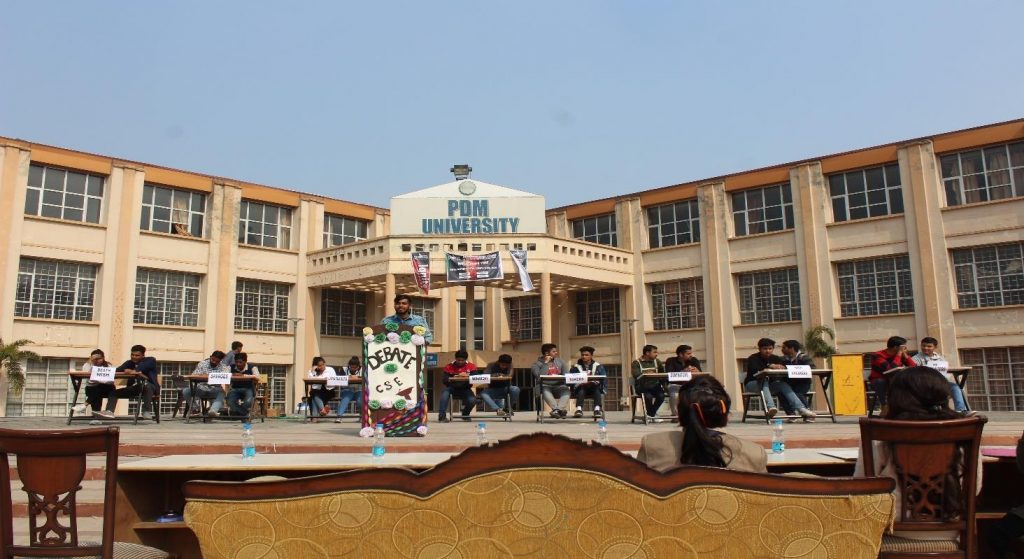 The event was attended by numbers of students including 16 participating students and staff from various departments of FET. There were nine teams (Enforcers, Soul Takers, The Optimizers, Neck Breakers, Dominators, The Monarchy, Deathwish, Savages and Jawbreakers) with two members in each team from different branches. The Debate had three rounds in total. It was an exciting experience for the participants as well as the audience to be the part of this Debate Competition.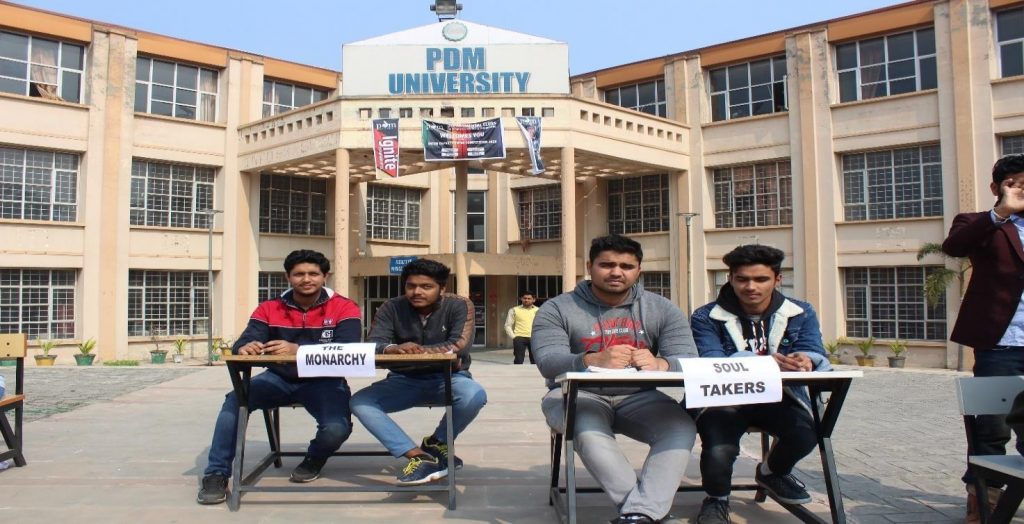 The highlight of the event was the question answer round, as a volley of questions were answered confidently by both the sides, inviting counter questions which were aptly answered by witty and vivacious speakers.
The Debate finally came to an end with Enforcers (Abhinav, Amaan) as the winners (1st position), against the team of Soul Takers (Kartik Uppal, Shubham Nain) in 2nd position.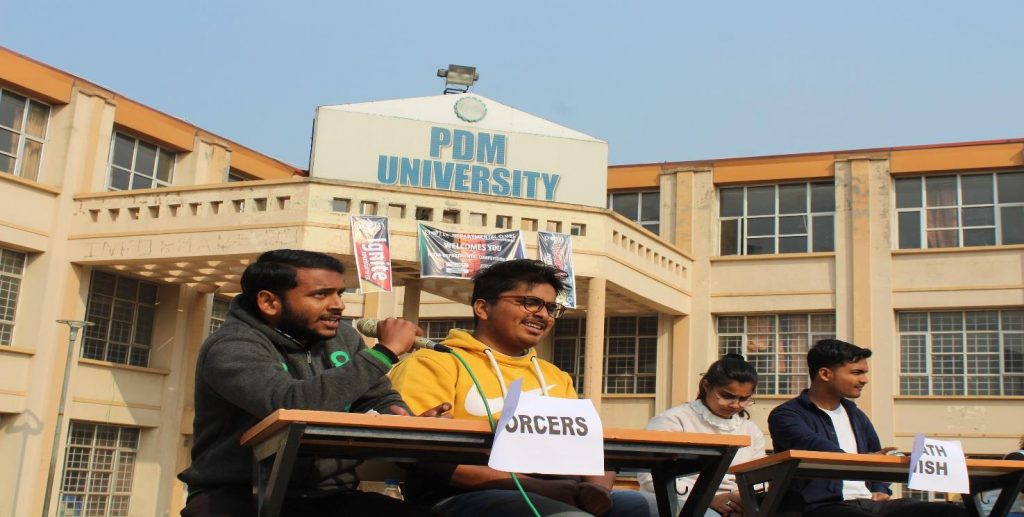 The Dean, Faculty of Engineering & Technology also expressed his views on organizing of this Debate Competition. In his speech he briefed about the topic Capital Punishment. In his briefed lecture he motivated students to learn and develop the confidence level.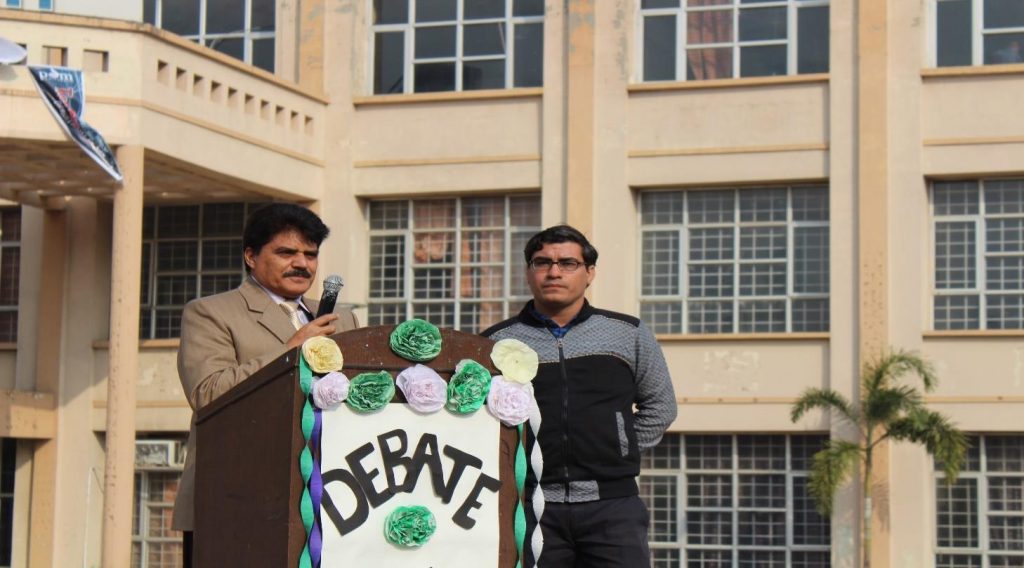 The winners were awarded with the certificates by Prof. Rampal Singh, Dean, FET, all judges and Mr. Ajay Dureja, Head, CSE Department. The participants and coordinators of the event were also honored by giving certificates.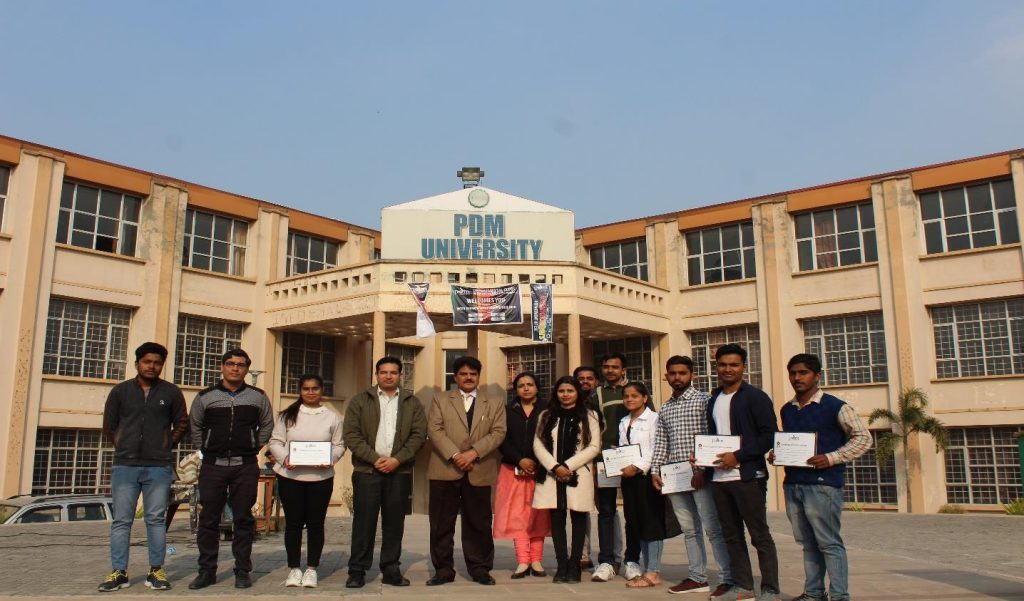 The function was concluded with a vote of thanks by the Head, CSE Department to the participants, student's coordinator and faculty coordinator for making this event successful.
Conveners (Departmental Clubs) Ashutosh and Vinay also delivered vote of thanks to their team members for making arrangement of this event.