Educational visit of B.Sc. (Agri.) Students
The faculty of Agriculture organized an educational visit of B.Sc. (Agriculture) students to the National Agriculture Science Museum, NASC Complex, Pusa Campus, New Delhi on 3rd November 2017. This visit was the part of course curriculum and was headed by the two faculty members Dr. Priyanka Mishra and Dr. Seraj Ahmad. In this museum, the evolution and development in Agriculture starting from pre-historic era to the present day was demonstrated
using the modern day audio-video technology. Mr. Arbind Kumar, Senior Technical Officer narrated importance of the main six pillars of agriculture. The information on various sectors of agriculture through models and pictures will be useful in understanding the historical background and future prospects of agriculture including dairy, poultry, fishery, and engineering which resulted in green, white, blue, revolutions in the country.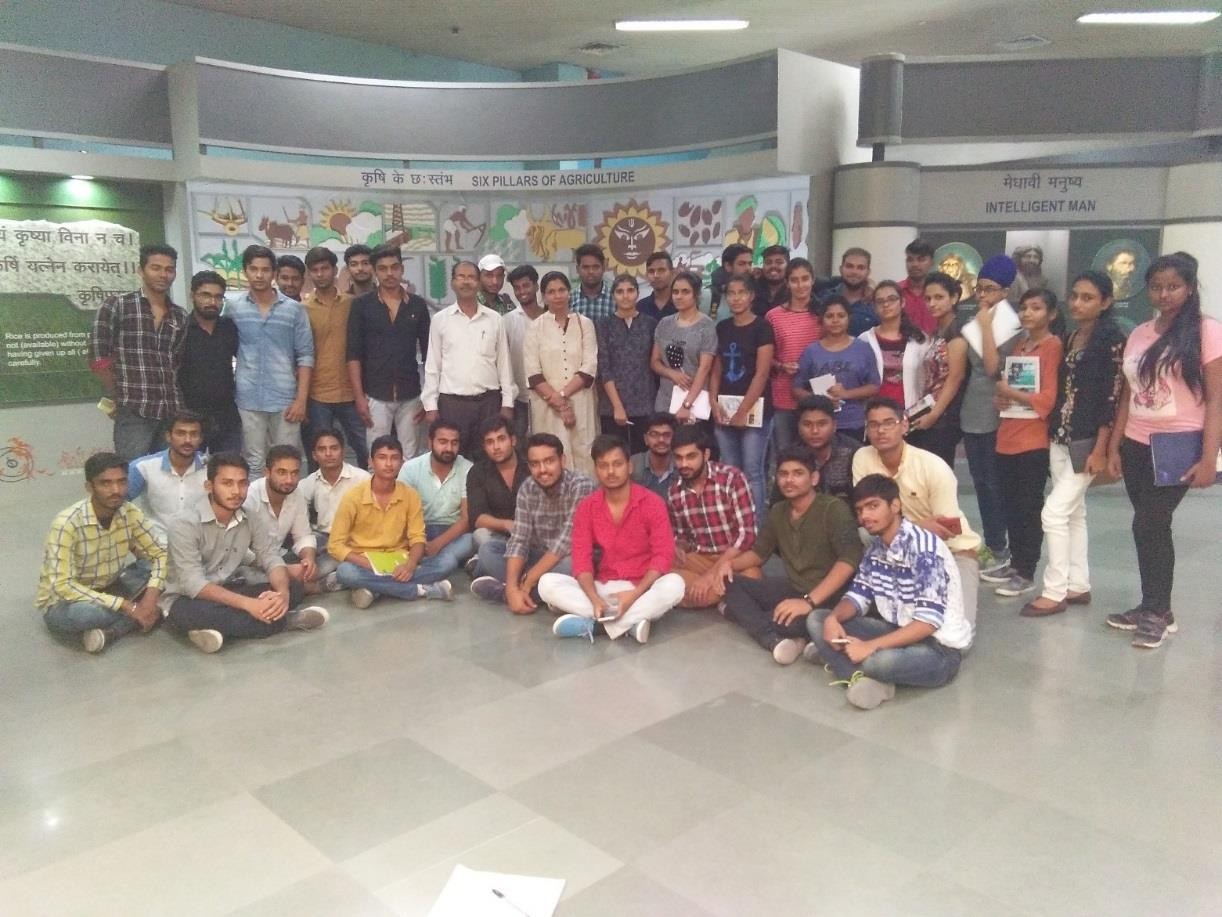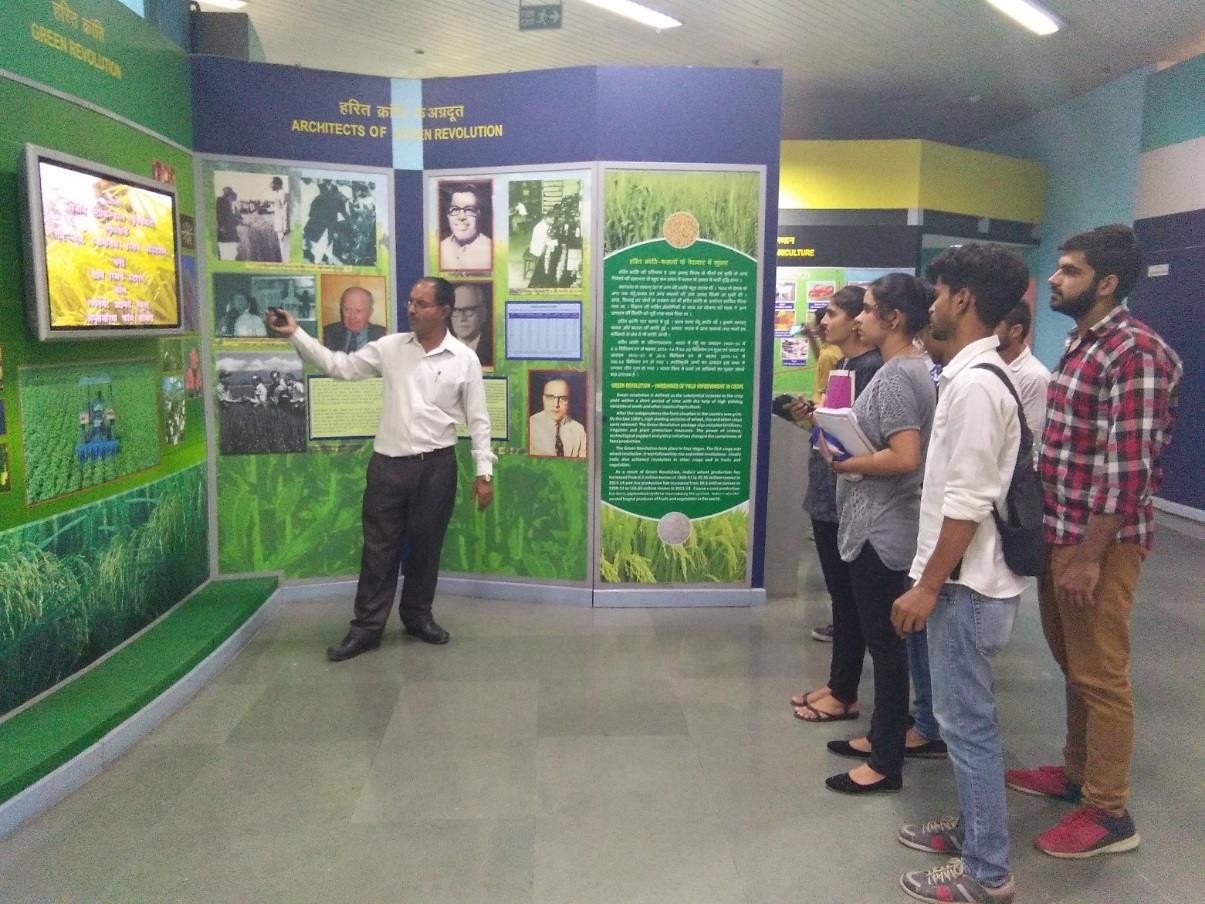 A short documentary on the agricultural festival of India explained the importance of various Agricultural festivals being celebrated in various parts of India recitation of the diversity of India and how despite following different methods and customs, agriculture is the common thread that binds the country together.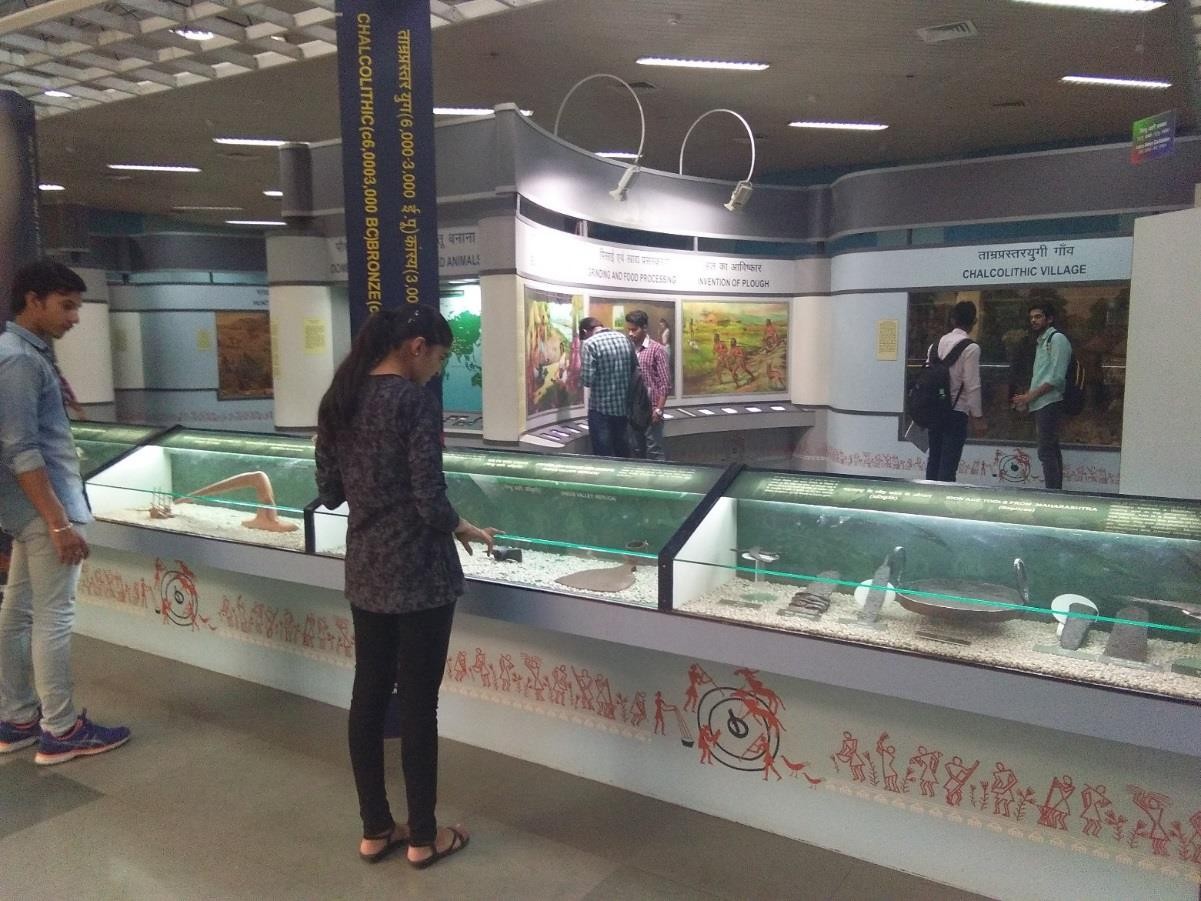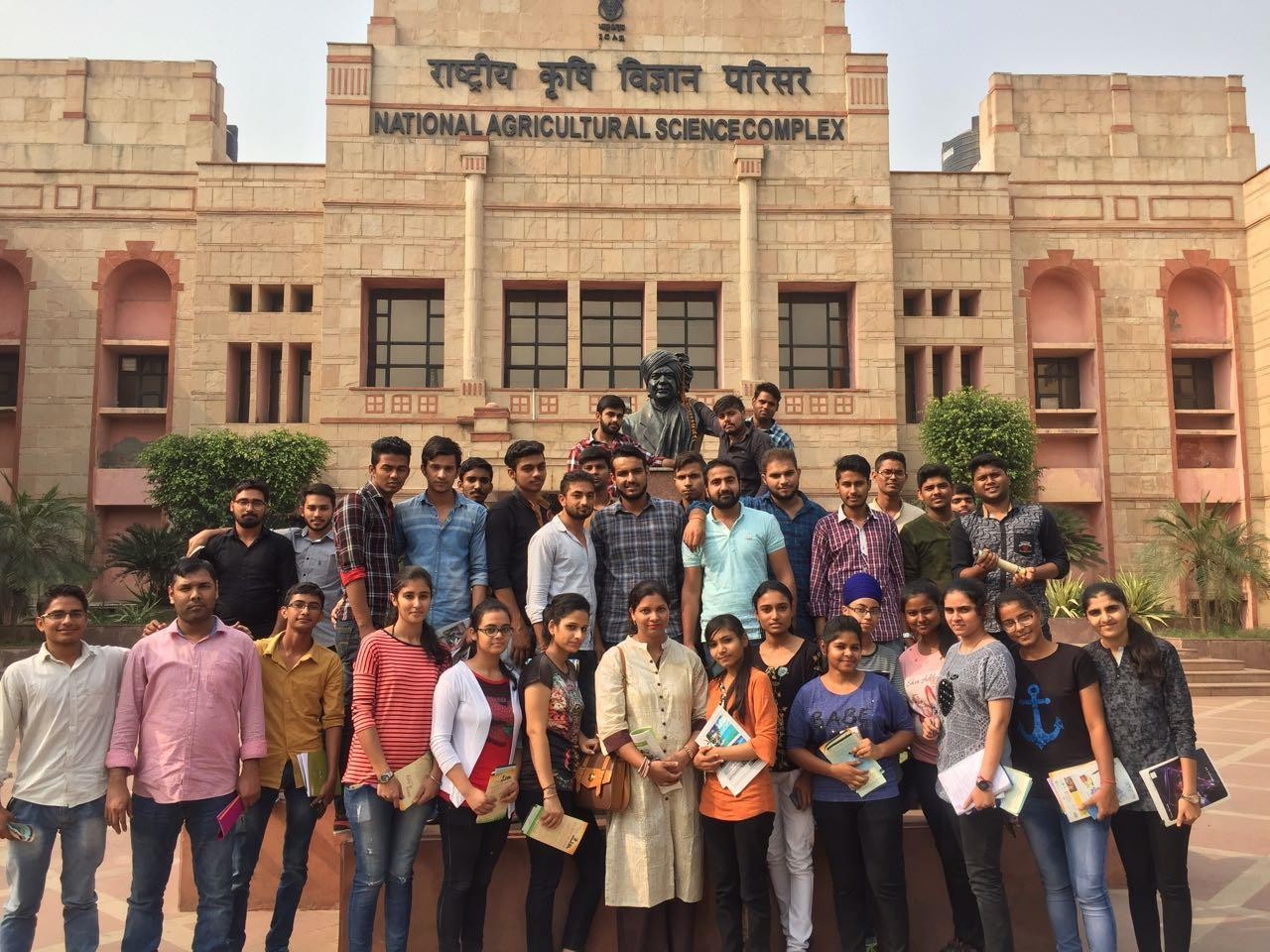 This visit was very significant enlighting the knowledge of students in terms of development of agriculture from the very beginning to the recent advancement in the field of agriculture.