ET BEST EDUCATION BRANDS 2017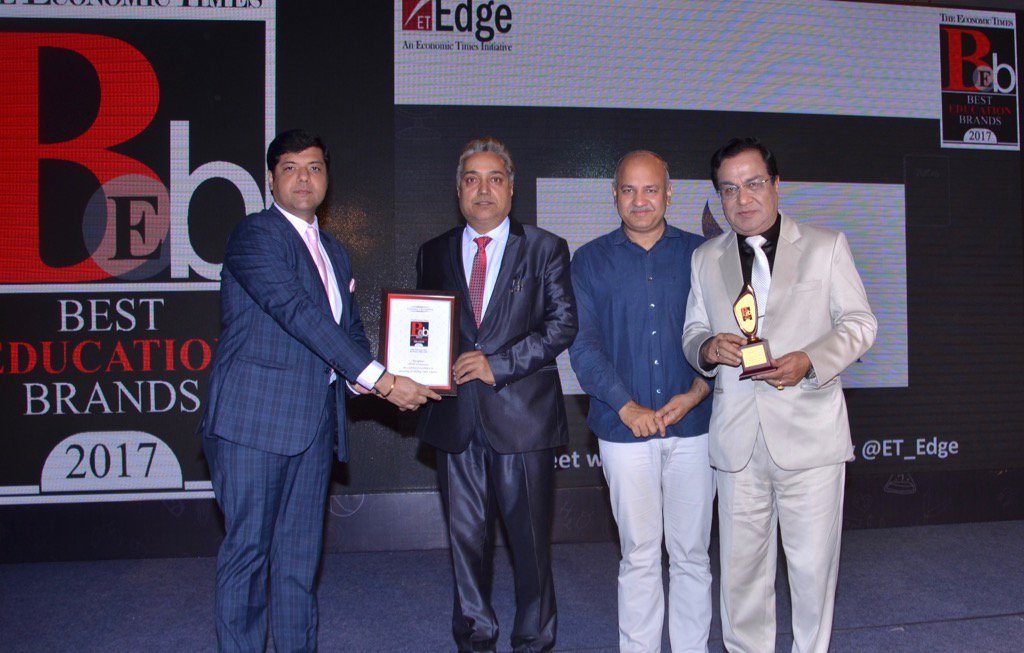 One of the premier educational institutions of North India, PDM University has been recognised as one of the Economic Times Best Education Brands – 2017 as a symbol of excellence in educating and skilling India's future. The Vice Chancellor of PDM University, Prof. A.K. Bakhshi received the award from Deputy Chief Minister of Delhi, Manish Sisodia, at Taj Palace Hotel, New Delhi.
Speaking on this win, Prof. Bakhshi, Vice Chancellor of PDM University said, We are extremely honoured to be recognised as among the top education brands in India. PDM believes that education is a key factor for the prosperity and development of the nation. This award is for the management, staff, students and the talented faculty who have been a part of this wonderful journey and fantastic parents of the present students and alumni who have supported and walked this path to excellence with us."
Prof. Bakhshi further said that this initiative is a way to acknowledge the successful contribution of leading universities and institutes and take stock of the pace that these education brands are keeping to evolve with the digitization era and reinforce the relevance of contact education in these dynamic times. For this award given to PDM University, the research was carried with over 7000 participants, on the key parameters like Standard Faculty, Infrastructure, Course Content, Placements, over all awareness and over all perception. PDM has also been presented with the Excellent IT Enabled Institute in Haryana award at the National Haryana Education summit & awards ceremony in the year 2015.
Mr. Chitresh Lather, CEO of PDM University, expressing satisfaction at receiving this award said that, "The main aim of any educational institution is to assure employability and world class innovative education to its students in the present competitive environment where the graduates with that something extra will only be able to chalk a successful career. PDM University is committed to ensure employment ready graduates and has collaborated with corporates like Microsoft, CISCO, IBM Corporation and SAP Technologies to enable the students to enter the corporate world with competitive edge and be accepted as global professionals with a well-defined career path.