Expedition to Amar Ujala
The first year students of Department of Journalism and Mass communication visited the production house of AMAR UJALA newspaper under the leadership of professors Dr. Rajni Rathi and Ravinder Singh. Amar Ujala is one of the most prominent newspaper which is currently ranked no. 9 in the world for the largest number of subscribers.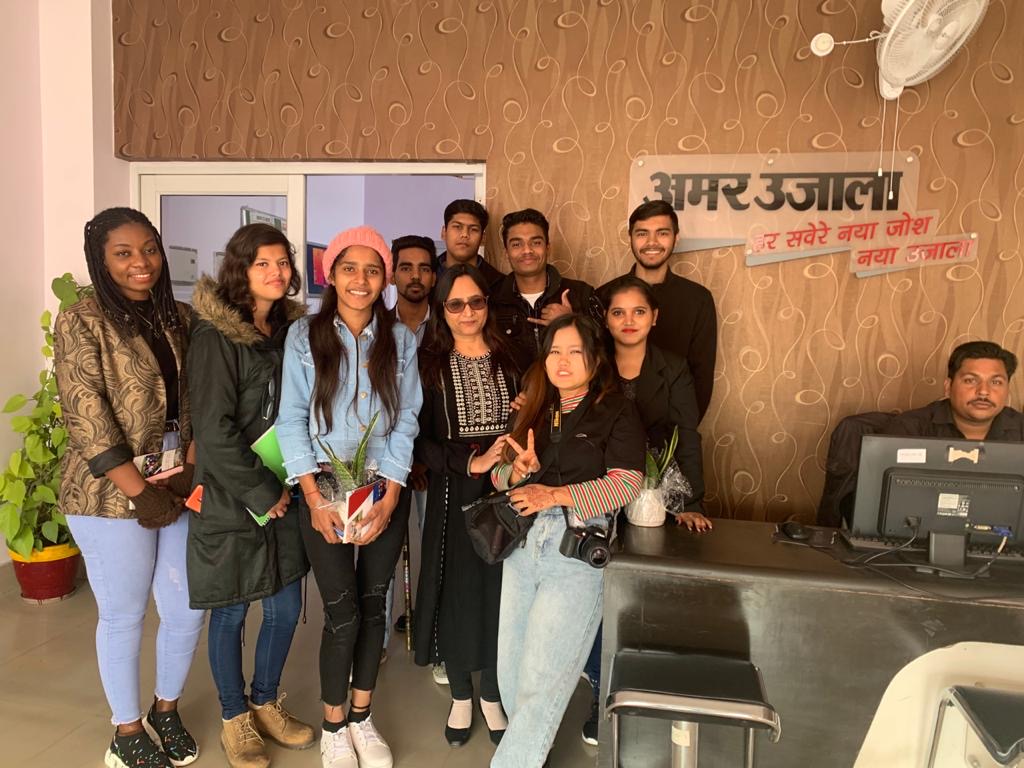 It was an excellent first-hand experience for the students who were introduced to their likely future profession. The staffs working in newspaper were humble and were great host to the students as they introduced and explained all processes which lead to preparing and printing of their daily newspaper. The students were also provided the opportunity to see the mechanic live printing of newspaper.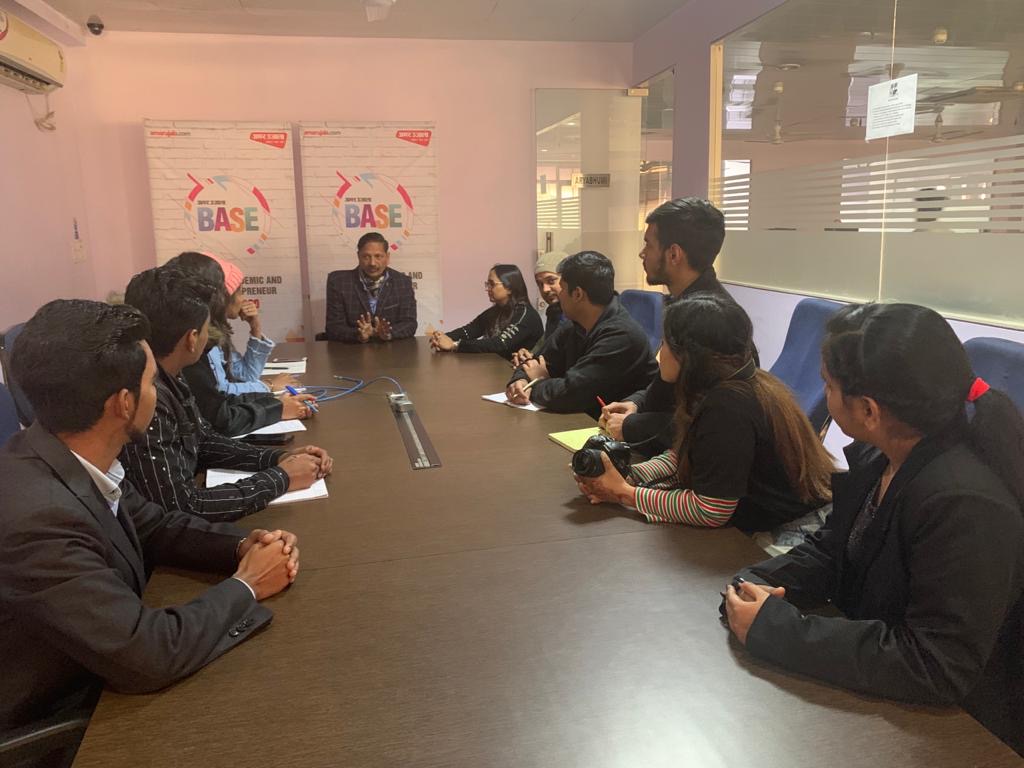 Mr. Sanjay Sharma, Advertising Head of the newspaper explained how the role of team work is important in the production of news. The reporters collect news according to the beat or area assigned. The editorial desk then edits all the news collected, the graphics team then design and order the lay out of the newspaper page. At the end, the soft copy of all pages of newspaper are created which are then taken to the printing press for printing. The work doesn't stop here. Now, comes the most crucial part of distribution of newspaper unto the doorsteps of the readers. Behind all these forefront work, there is the advertisement and the IT team that works behind the curtains. The IT unit creates all the personalized software needed for the newspaper including the data entry software. The students were briefed that the actual cost of producing a newspaper is much higher than the actual cost paid by readers. This differential cost by newspaper is recovered through the continuous funding coming from the advertisement which works throughout the year.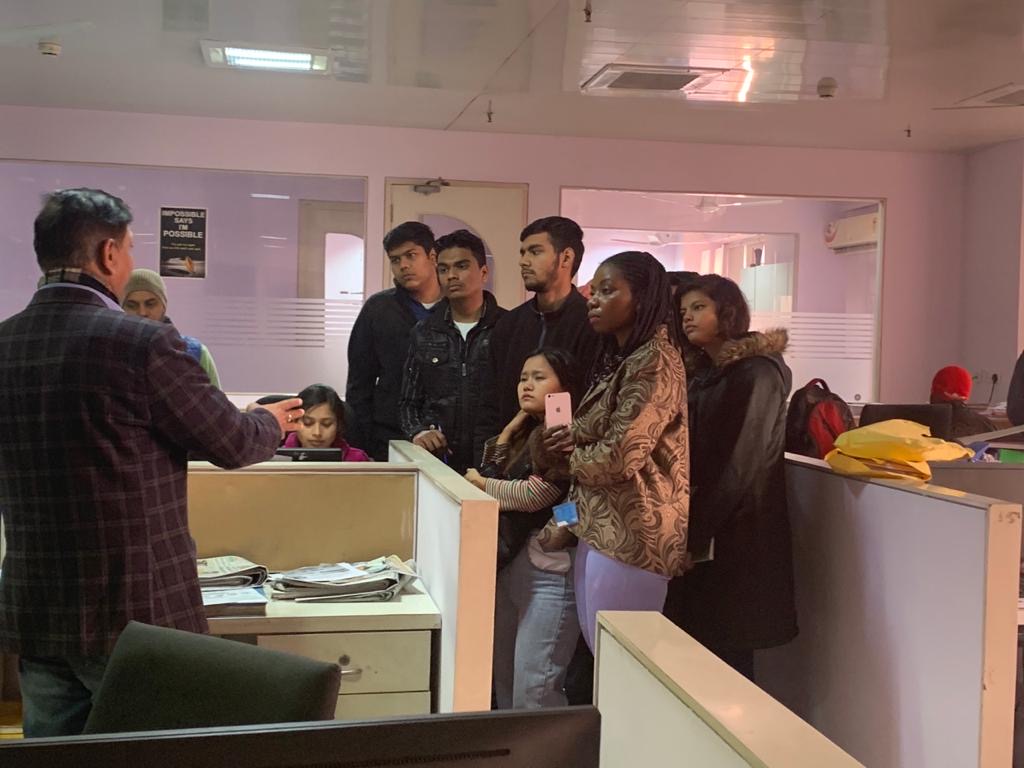 The students were also shown the news room where the news were created and the editorial desk where the news were re-checked and edited. The students were also briefed about the time management and the effort of 100's of people working in newspaper.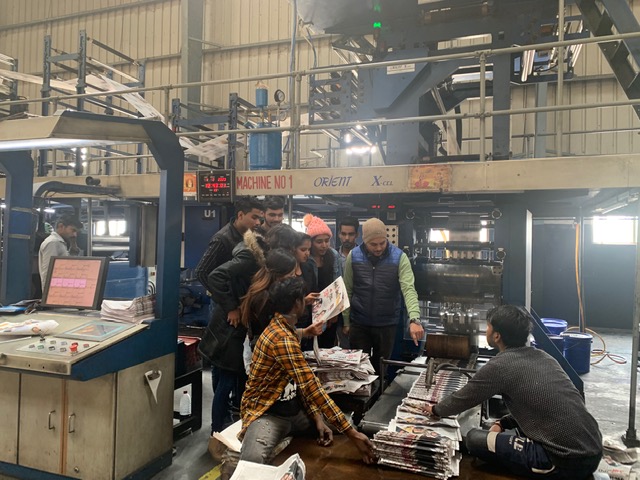 Mr. Gaurav Jain, the news editor of the newspaper briefed the students on the editorial work. The editor congratulated the students of their noble choice of profession and talked about the importance of journalist in the society. The students were also given a chance to ask questions and quench their thirst of curiosity. Mr.Sanjay also offered internship in their newspaper to the visiting students.
All the students and professors were provided a book named HARIYAALI AUR RAASTA. Overall the experience was amazing and one of a special kind and the students learnt a lot. The students were given a chance to practically learn what they are studying as theory in their classes in the university. This visit gave students a wider knowledge and better ability to understand the syllabus.