Guest Lecture on Consumer Rights and Redressal Mechanism
The Faculty of Commerce and Management Studies of PDM University  organized  a guest lecture on "Consumer Rights and Redressal Mechanism" for the students and faculty on 25th October, 2018 (Thursday) at G-4 Hall. The speaker of the lecture was Dr. Sheetal Kapoor, Associate Professor in the Department of Commerce at Kamla Nehru college, University of Delhi She has an experience of 23 years of teaching under graduate and post  graduate classes in Delhi University.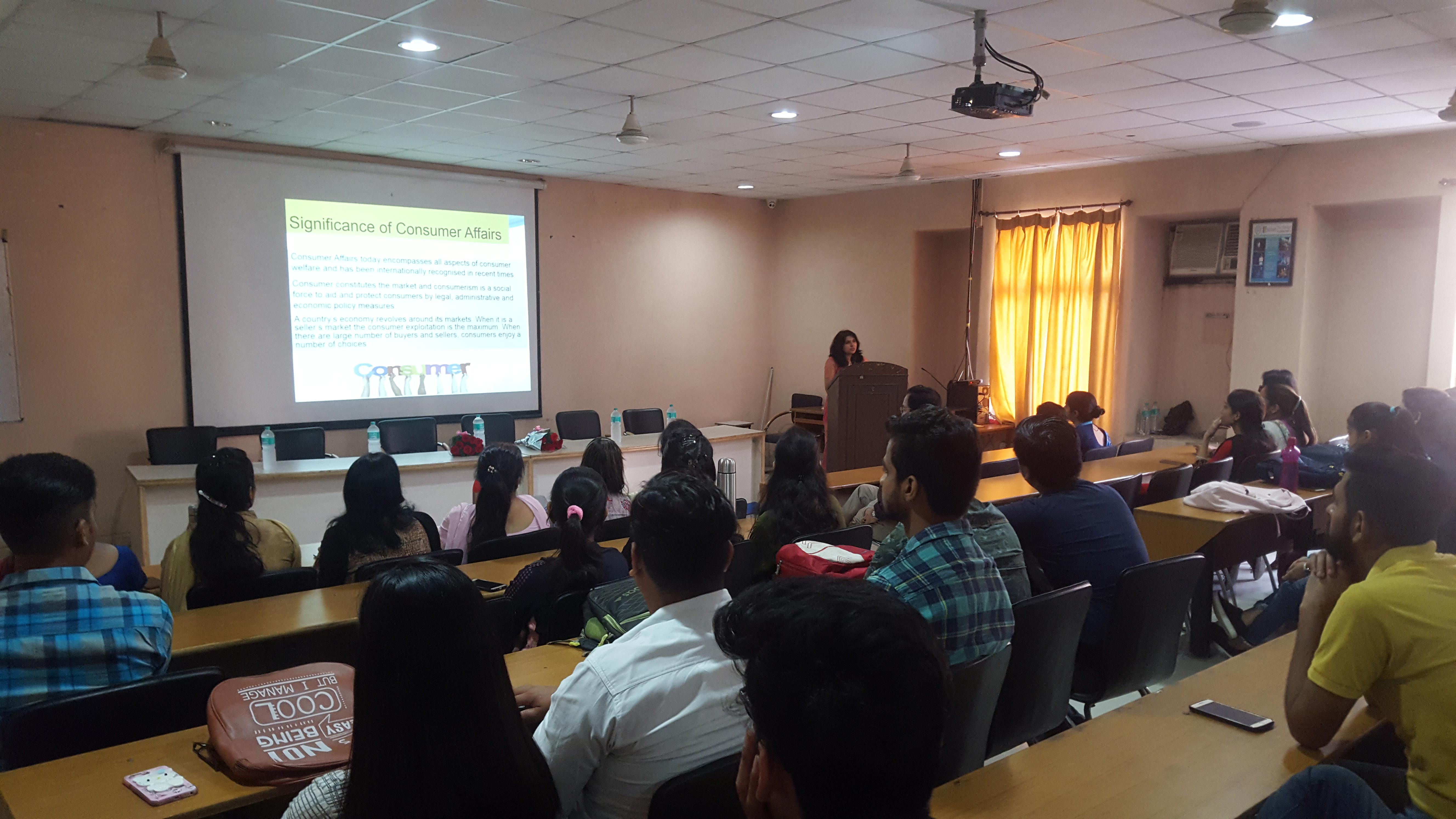 Dr. Sheetal Kapoor is a global face in the field of Consumer Affairs having an She is a member of the National Mirror Committee under the aegis of Bureau of Indian Standards (BIS) for ISO Standards and the Chairman of the Working Group on Call Centres. She has been the member of the National Media Committee for the 'Jago Grahak Jago' campaign from 2009- July 2011 and 2014 – 2017. She has regularly appeared at Legal Point on Lok Sabha TV Channel, and Meri baat on Doordarshan, Pehredaar on CNBC Awaaz, RSTV, DD News, DD Kisan and All India Radio.
Hon'ble Vice Chancellor, Prof. A.K Bakhshi, PDMU felicitated Dr. Sheetal Kapoor on this occasion. Student of FCMS introduced the speaker.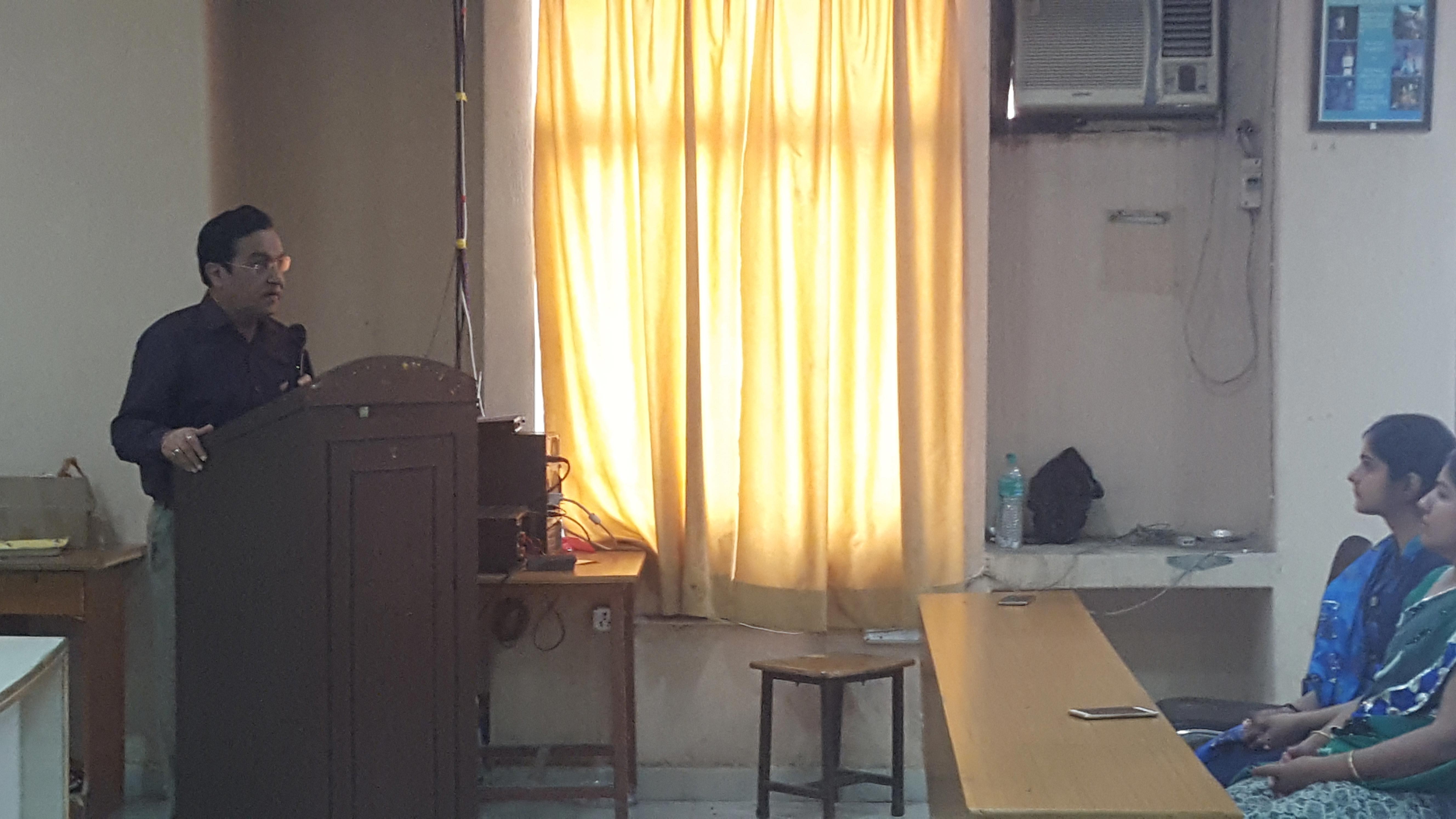 In her lecture Dr. Sheetal discussed the consumer rights and redressal mechanism. She divided her presentation into the following parts:
Rights of consumer
Information related to "Jago Grahak Jago"
Consumer cases
Information regarding cases filed by consumers in consumer court.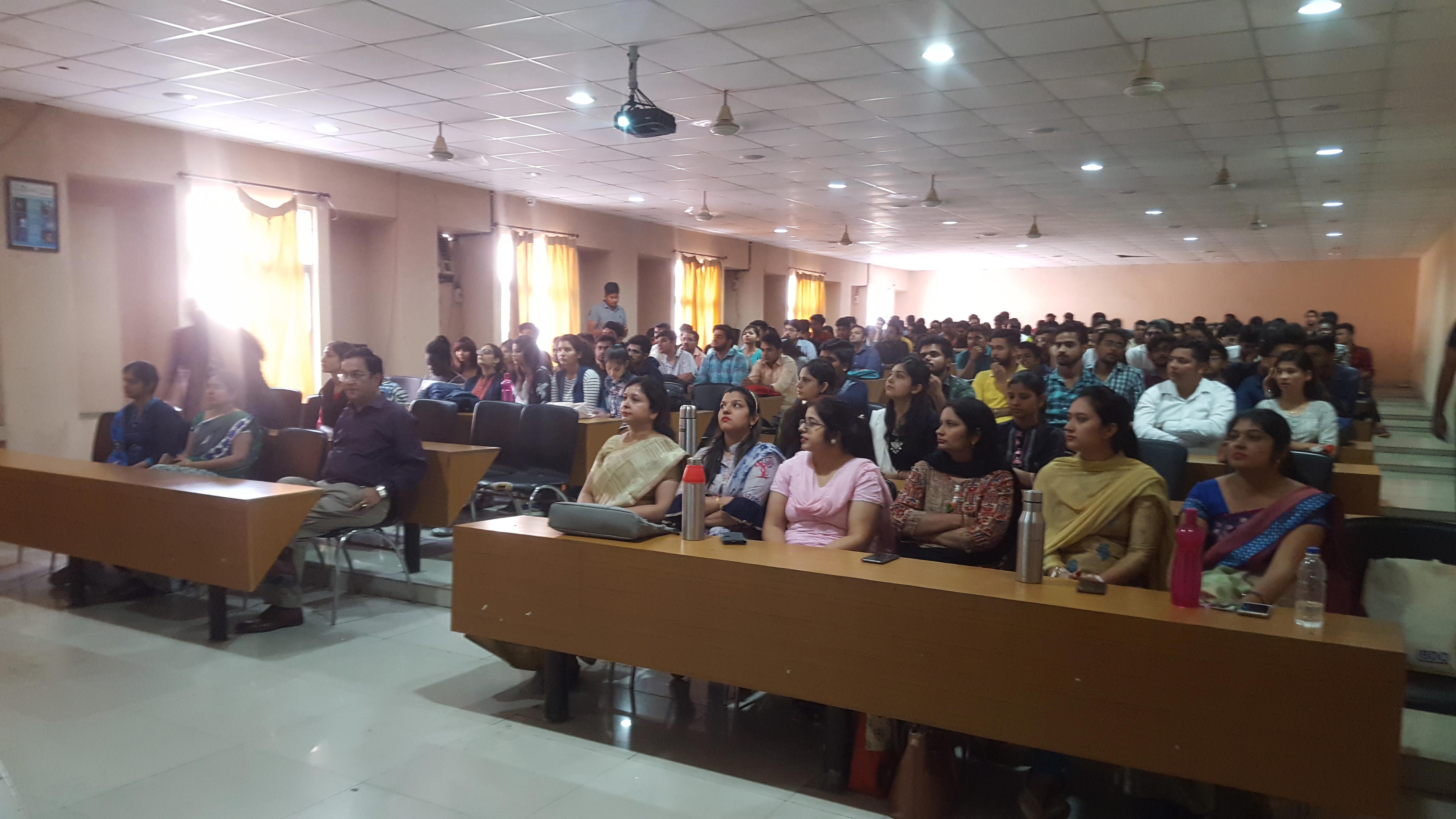 She discussed type of forums and also enlightened the audience about the misleading advertisement and also explained reliefs available to consumers. A query session was also conducted to clear the doubts of the students. Students actively participated in this session and asked many questions.
At the end Dr. Sheetal Kapoor was honored with a memento by  the Hon'ble Vice Chancellor, Prof. A.K Bakhshi.