Independence Day Celebration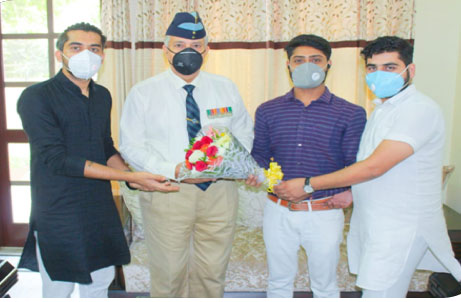 Every year, the Independence Day is celebrated with grandeur, gaiety, fervor and enthusiasm. This year also, PDM University celebrated the 74th Independence Day on August 15, 2020 with patriotic fervor, zeal and zest which made it an unforgettable occasion. However, in view of spread of Covid-19 pandemic, event was organised in a way that large congregation of people is avoided, and technology is used in the best possible manner for celebration befitting the occasion.
An online event was organised on Microsoft Teams Application, planned by Vinay Kandhal, Chief Coordinator and Ankur Shukla, Head Coordinator under the guidance of Ms. Suparna Banerjee, Activities In-charge. Students from all departments of PDM University attended the online session with the great feeling of nationalism.
Col. (Retd.) Mohinder Singh Rathee virtually left no stone unturned to infuse in the students a feeling of undying love for their country. He shared his adventurous and thrilling army life experience with everyone. The one to one interaction with our honorable guest made us realise that love for one's country is a powerful force that prompts countless men and women to take risks the average person would not even consider.
Ankur Shukla, a student from Engineering Department made sure while in conversation with sir that our students inculcate and learn all good traits exhibited by an army officer and know more about the life of an army person.
As the session was approaching towards its end students were provided the opportunity to interact with the guest and ask queries which were answered in a very delightful way by our honorable guest.  The event was concluded by a vote of thanks given by Vinay Kandhal, Chief Coordinator.