Induction Program for Resident Students – Day 4
The fourth day of the Induction Program for the students of Halls of Residence instigated with a brief orientation for the new resident students who had joined the crowd for the first
time. Then came up on the stage, the star of the evening, the famous rock band of Delhi NCR, Zikrr. The string quintet with their soulful music, filled the crowd with good vibes and made
them dance to their tunes.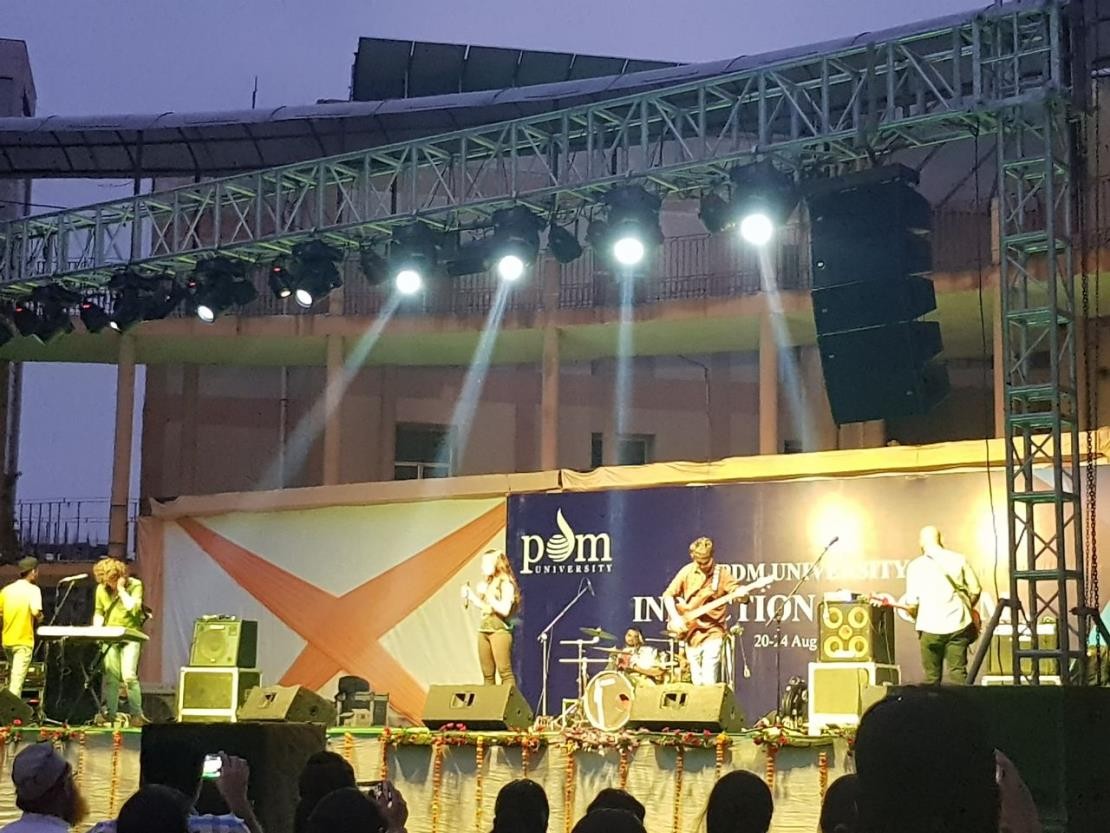 The night was a great success as the resident students had a fun time at the Induction program organized for them.