Interaction Meet with Faculty Members @ PDMU
PDM University conducted an interaction meet with faculty on 1st September, 2018. The program was started with lamp lighting in front of Goddess Ma Saraswati. On this occasion,  Vice Chancellor Prof. (Dr.) A.K. Bakhshi addressed the new faculty members. He said that the profile of PDM University has been changed with 200 qualified faculty members and 1500 new enrolled students including international students.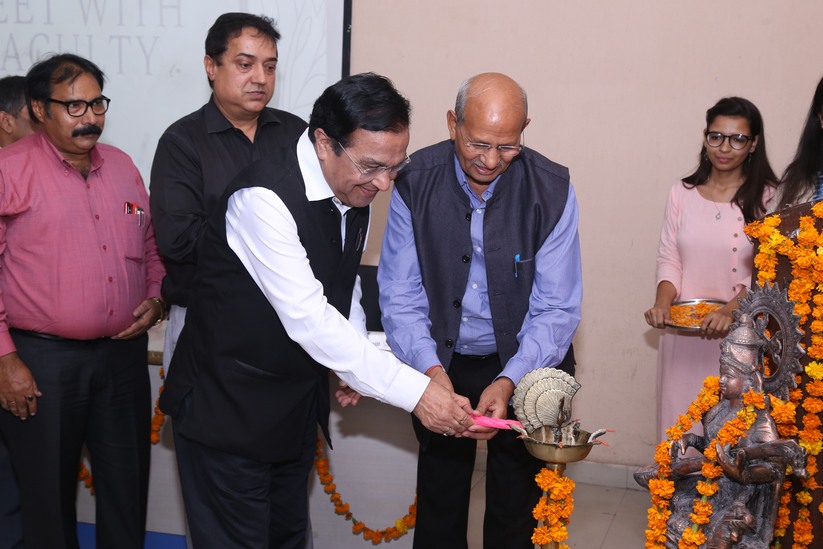 Prof. (Dr.) A.K. Bakhshi said that the purpose of this Interactive Meet with Teachers is to familiarize them with entire system and vision of management. He further added that the University is on the right path to achieve academic excellence in higher education. The ultimate aim of University is to empower the students fraternity with latest teaching-learning methodology, innovation & research and without that, no institution can sustain and survive.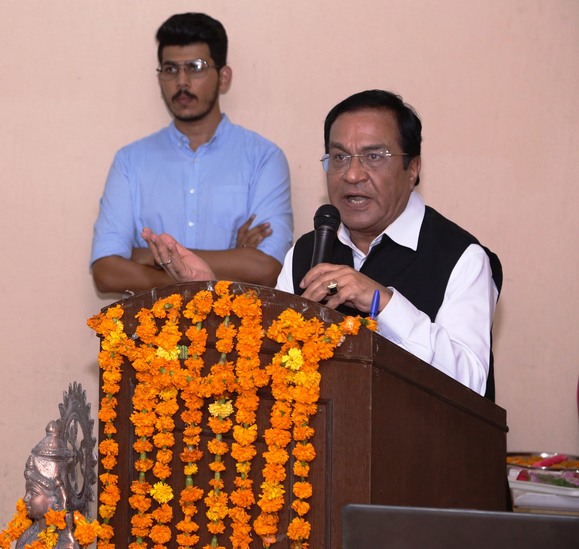 Vice Chancellor Prof. (Dr.) Bakhshi also discussed about the initiatives taken by different agencies and government for improving the level of higher education. He said that we are producing degree holders not intellectuals. We have to compete with international standards.
Welcome Address was given by Dean, Physical Science Prof. Y.K. Mathur. An introduction about PDM University was shared by Registrar Prof. Paramjit Singh. Controller of Examination.        Prof. M.E. Haider deliberated in details about the University Examination System.

A short video film entitled 'Good Teacher' prepared by MHRD was screened and appreciated. Academic Advisor Prof. V.R. Singh emphasized his lecture on quality in Higher Education and gave tips of good quality teaching. At this juncture, all the New Faculty Members were introduced. A group photo was also captured. Vote of Thanks was given by Dr. Barkha.