International Nurses Day 2020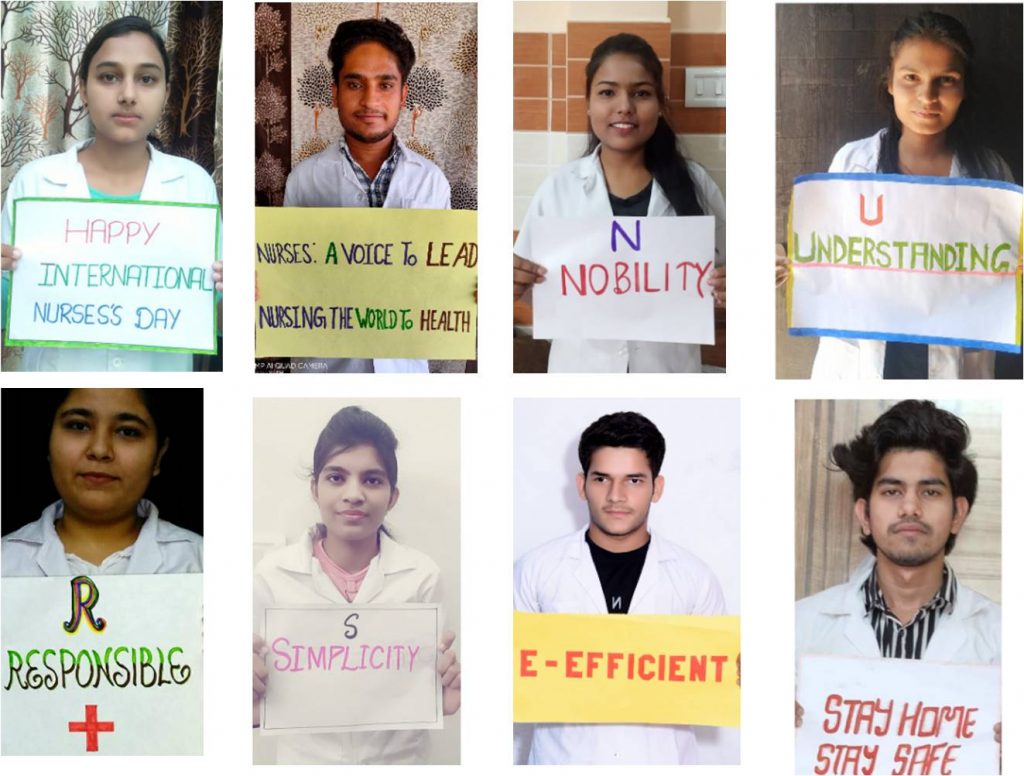 There are two ways to live your life. One is as though nothing is a miracle. The other is as if everything is.
Nursing is the noblest of all professions. We have our Motto-3 Cs: Committed, Competent, and Compassionate health workers. International Nurses Day (IND) is an international day observed around the world on 12 May (the anniversary of Florence Nightingale's birth) of each year, to mark the contributions that nurses make to society. Due to lockdown there was no possibility to celebrate this biggest day in University but to create the enthusiasm executed the celebration on Digital Platform.
Prof (Dr) Anu Gauba presented a warm gesture and commences the event by welcoming everyone. She briefed everyone the importance of celebrating this occasion and also justified this year's theme of International Nurses Day '2020, which was "A Voice to Lead – Nursing the world to health".  She also motivated the students by quoting some golden words, that is,
"Nothing great will ever be achieved without great men, and men are only great if they are determined to do so."
BSc. Nursing IInd year students were participated in the programme.  The conducted activities  not only helped in personality development of students but also give them the pride of being a Nurse. Following are the activities:
Webinar : On the theme of Nurses Day' 2020
Collage: Collective activity and give a social message
Students shared their views related to the theme of nurse's day and the challenges faced by nurses in health care setting. The programme was concluded by the vote of thanks by the nursing student.