Intra Faculty Moot Court Competition
"For the things we have to learn before we can do them, we learn by doing them." -Aristotle
Moot Court is an exercise to impart practical training to law students, in which they participate in simulating conditions. This activity helps them become good legal professionals. To hone advocacy skills of the students and to make them ready to represent PDM University at various National and International Moot Court Competitions, Faculty of law, PDM University organized an Intra Faculty Moot Court Competition on 25/02/2020 in the Moot Court Room. The Moot Court problem was framed on the Law of Contract.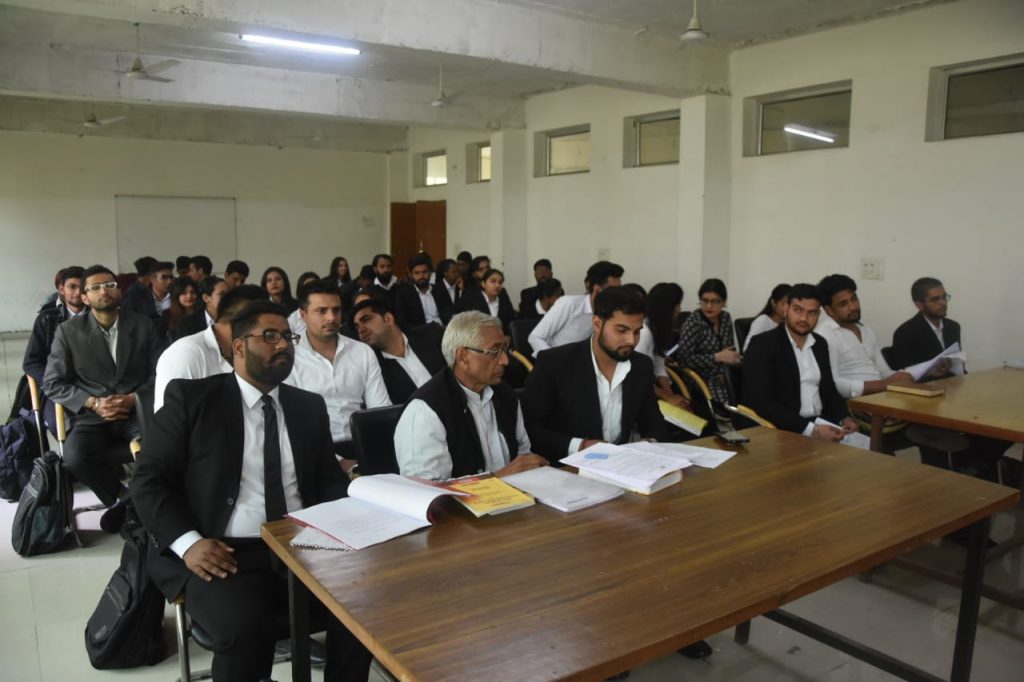 Mr. Sudhir In- charge, Faculty of Law addressed the students and told them the importance of the Moot Court exercise for the students of Law. In his address he inspired students to work hard to meet the present day competition in the profession. He also shared his insights into the subtleties of the advocacy skills with the students during his address.
Students argued for the Plaintiff as well as for the Defendant and their performances were judged by Mr. Sudhir, In- charge of the Faculty & Ms. Anjali Singh, Senior Assistant Professor, Faculty of Law on the basis of response to the questions asked, authorities referred, application of legal principles, advocacy skills, court craft and memorials prepared by them.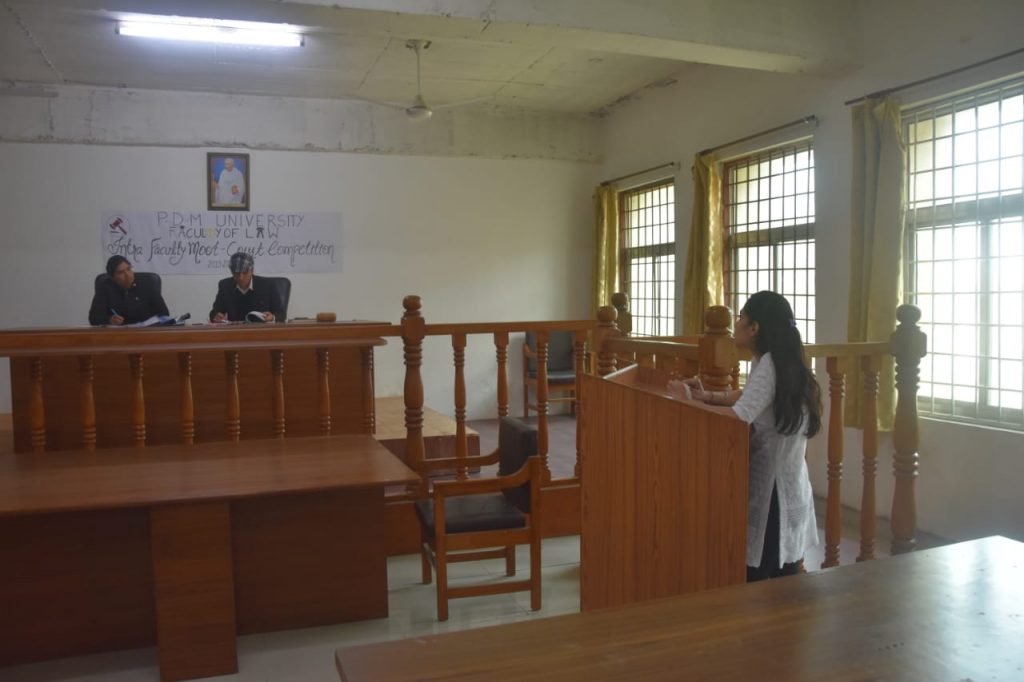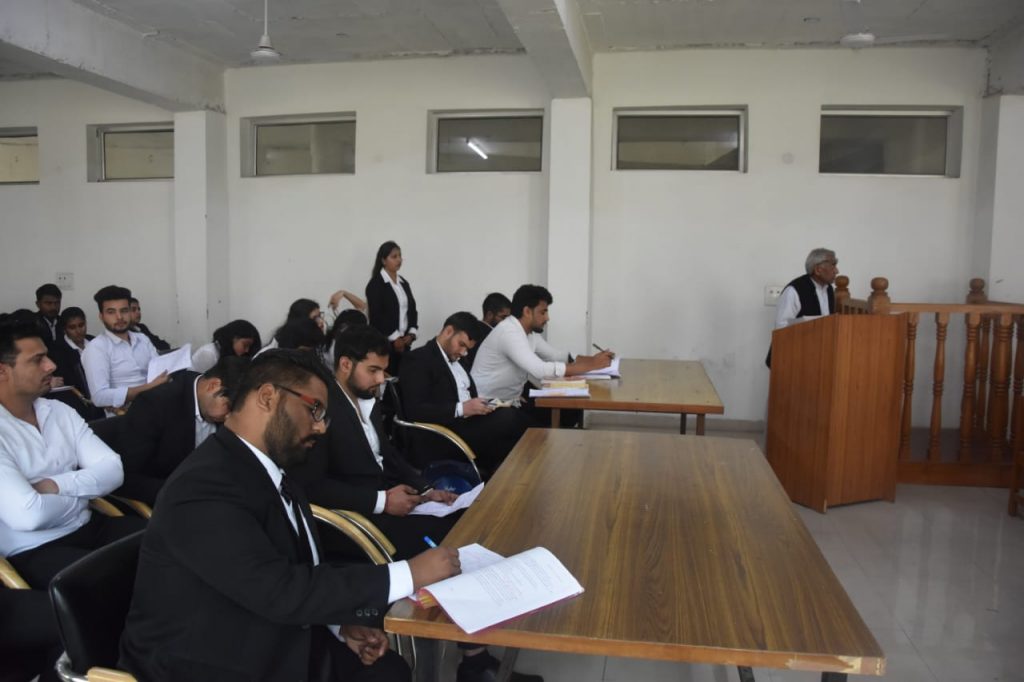 This mooting exercise boosted up morale of the students to a great extent who participated in it. In fact even the audience was also benefitted as they learnt through watching how to argue complex propositions of law with subtlety and ease.