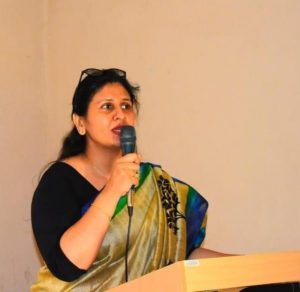 Dean In-Charge, Faculty of Humanities and Social Sciences & HOD, Department of English
Dr. Barkha is the Dean In charge, Faculty of Humanities and Social Sciences and Head of the Department of English at PDM University,Bahadurgarh.
She is a doctorate from CCS University Meerut and has done her M.Phil, Masters and Graduation with exceptional Academic Excellence. She has done a lot of research in the field of Indian English Literature and many of her research papers have been published in reputed National and International journals.
Dr. Barkha has delivered Talks / Plenary Lectures / Keynote Addresses at various conferences and seminars . She has also chaired Technical Sessions at National conferences. She has been very actively involved in the organization of many conferences, workshops and seminars at the national / international level.