Law Students Debate Competition
"It is better to debate a question without settling it than to settle a question without debating it."
Debate is an academic activity which enhances analytical capabilities of students; it gives room to the creativity of students. In order to meliorate such capabilities in students, Faculty of law, PDM University organized a debate competition on 13 February 2020. The topic of the competition was "IS CITIZENSHIP AMENDMENT ACT, 2019 GOOD FOR INDIA? It was an Intra Faculty competition. The program was started at 11:00 A.M. in the Seminar Hall, Faculty of Law, PDM University.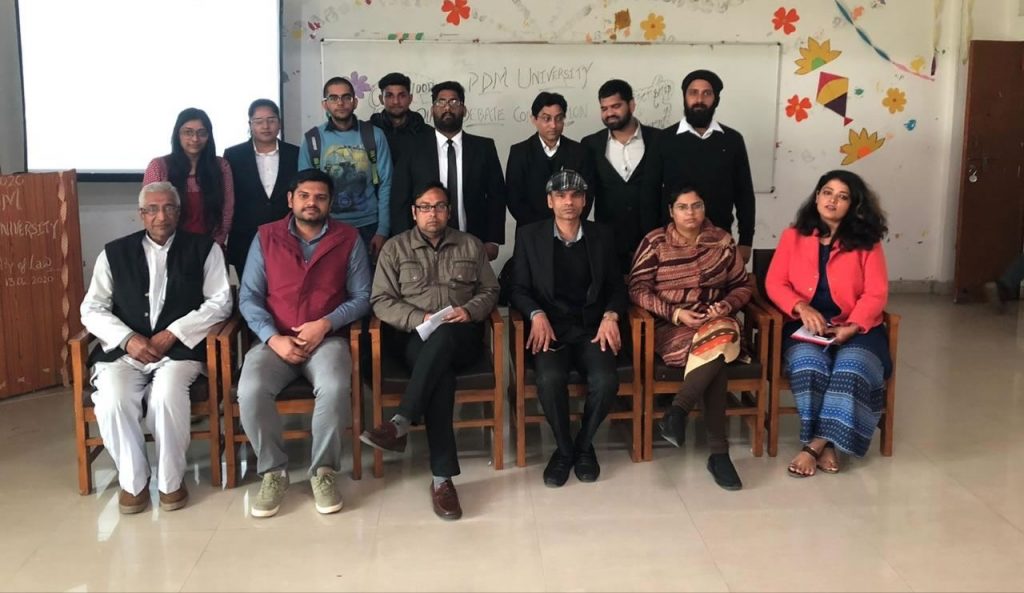 Mr. Sudhir (In-Charge, Faculty of Law), Ms. Anjali Singh, Dr. Sandeep Lal, Mr. Aman Malik and Ms. Harpreet Kaur, Assistant Professors, Faculty of Law and students of the Faculty were present on the occasion.
Total fifteen students participated in the competition. Some participants argued for the motion and some against the motion. Participants were not only excited but also well prepared. They showcased their skills of rhetoric and irony to convince the audience. They not only used statistics and data to validate their arguments but also maintained right facial expressions, gestures and body language.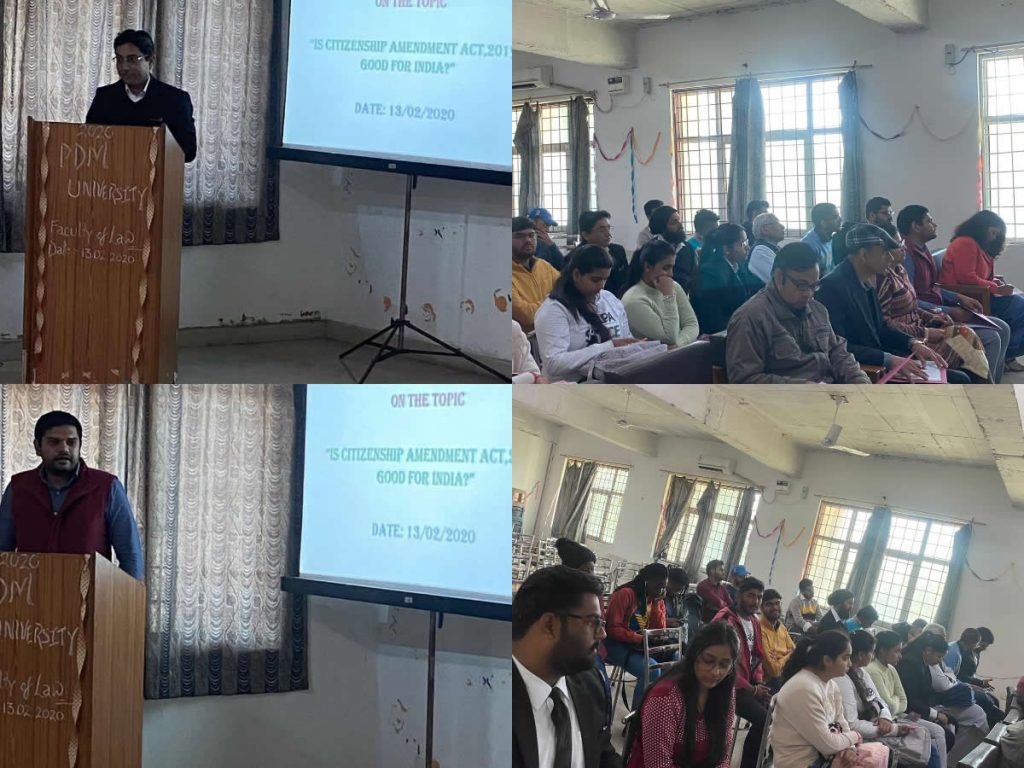 All in all it was a great learning experience, for both the audience and the participants. It was really hard for the judges to decide the winners. In the individual performance for the motion category Sharad Yadav, student of LL.B. 2nd Sem. and against the motion category Tapeshwar Singh, student of LL.B. 4th Sem. bagged first prize.