Lohri Celebration 2023
Bion Society, Faculty of Life Sciences, celebrated "LOHRI" on 13thJanuary '23 under the guidance of Dr.Laxmi Narula (HoD), Dr. Sulochana Jangu and Mr. Dharmveer Saharan (convener).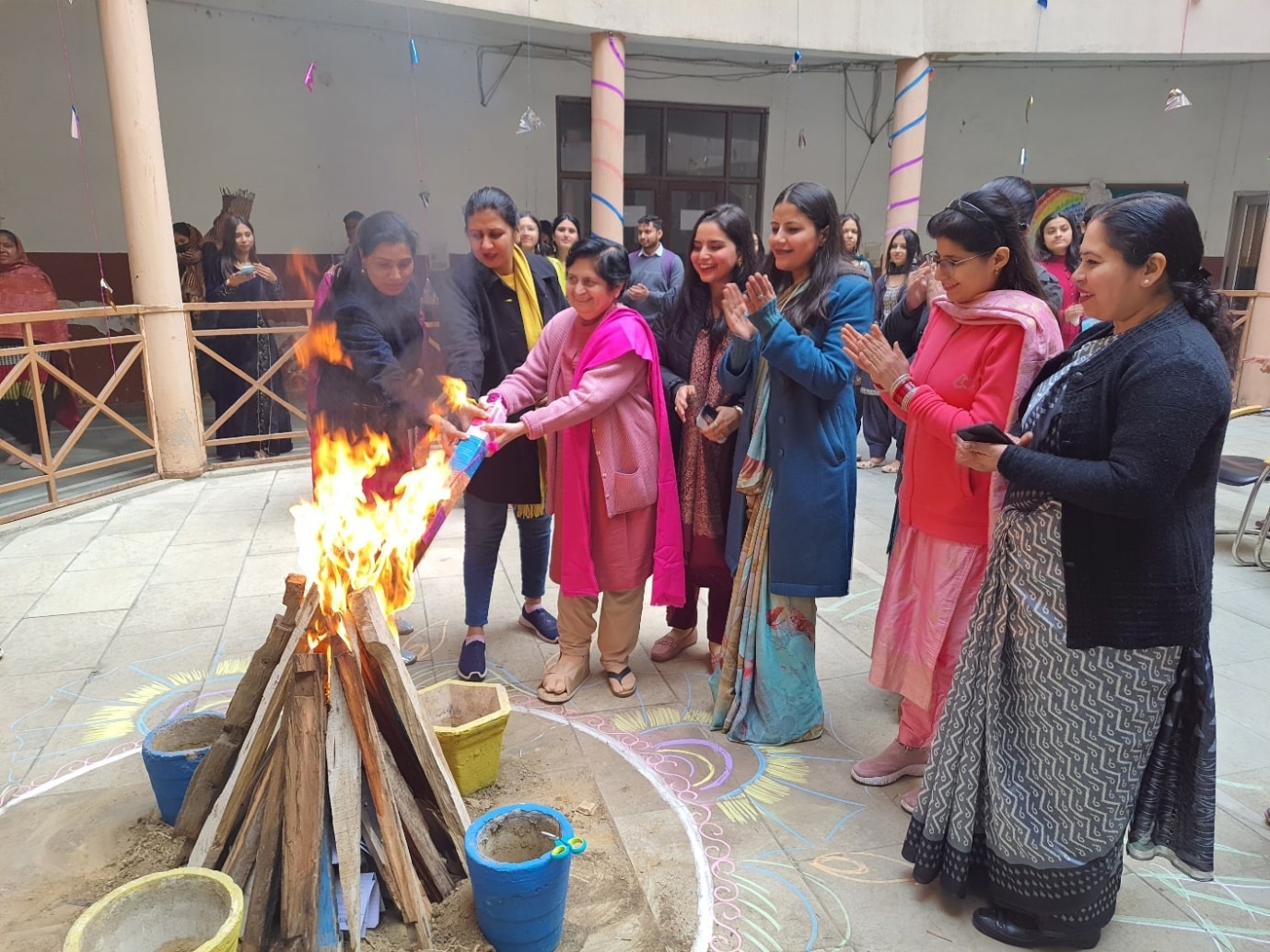 "India is known as a land of festivals and celebration, Lohri one of them which is unique in its perception and significance."Festivals are the period of celebration and bring peace and joy for everyone. The festival prompts thankfulness for God's provisions and to celebrate his creations. Lohri is a popular midwinter Punjabi folk festival, celebrated on 13 January of every year. Hindus traditionally light bonfires in their yards after the weeks of the rabi season cropping work, socializing around the fire, singing and dancing together as they mark the end of winter and the onset of longer days.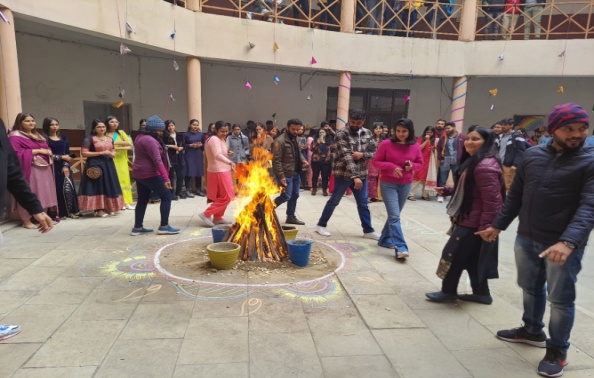 The bonfire was lit by our respected HoD Dr. Laxmi Narula, Dr. Barkha Dean/Incharge Student Welfare, Dr. Sulochana Jangu with all Faculty Members and guests. Lighting of the Bon-fire did not only absorb and assimilate the feelings but also proved to be reconciliation that submerged into all present there. Student performed Giddha and Punjabi dance on Punjabi Boliyaan. Peanuts, Rewari, Popcorns etc. were distributed among the students. Teachers and students enjoyed their refreshment and dance together. Overall it was a fun filled day for the everyone. The students were overwhelmed and enjoyed the day.