National Science Day Celebration at PDMU
PDMU celebrated the glorious occasion of National Science Day by organising 'Science Quest'  with great avidity on 27th February, 2019 from 10:30 a.m. in G4 Hall, followed by Science Exhibition at Amphitheatre, PDMU Campus. The rostrum was ennobled by Hon'ble Vice Chancellor, PDMU, Prof. (Dr.) A. K. Bakhshi,  Pro Vice Chancellor, PDMU, Prof. (Dr.) R.C. Bhatacharjee  and Dean, Faculty of Pharmaceutical Sciences and Dean,  Student's Welfare, PDMU Prof. (Dr.) Hema Chaudhary. The event was also graced by Respected Deans, Staff and Students of various Faculties of PDMU.The Hon'ble dignitaries were greeted with a nosegay by DSW, PDMU.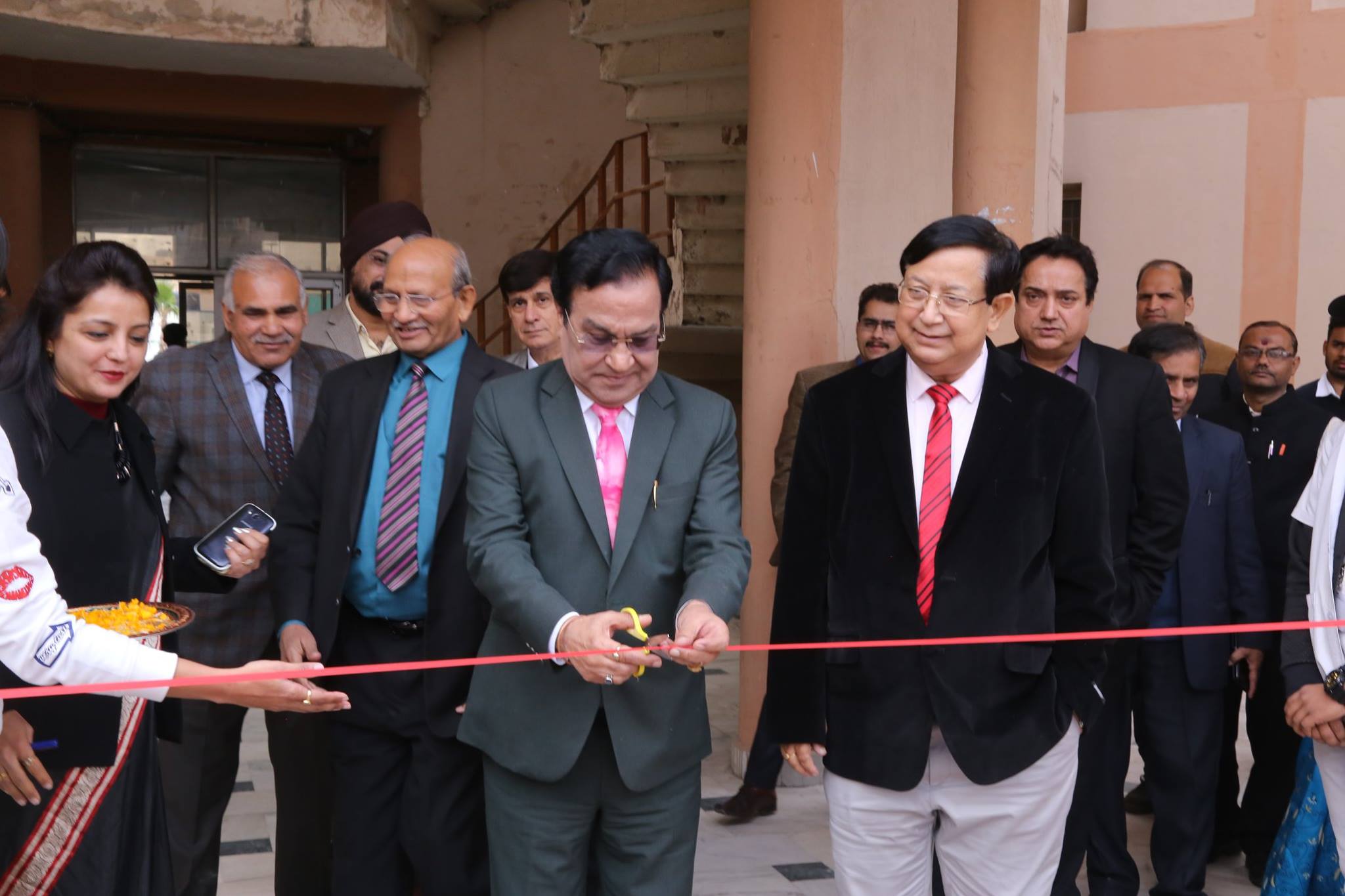 DSW, PDMU then presented a warm gesture and commenced the event by welcoming the esteemed guests and all Hon'ble dignitaries. She acknowledged the  gathering by highlighting the significance of celebrating National Science Day and also appreciated the students of PDMU for applying their knowledge and skills by showing active participation in the National Science Day celebration.
Prof. (Dr.) R.C. Bhattacharjee, respected Pro Vice Chancellor PDMU, in his talk enlightened the youth about the importance of Science & Technology, starting from Stone age to Rocket age. Sir apprised the fact that right from morning to night, whatever we do is part of science and also briefed the gathering about the contributions of Dr. C.V. Raman. He encouraged the young generation to contribute in the field of Science and asked them to stay focussed. Sir, mentioned that " Our pleasure and protection, everything is given by Science."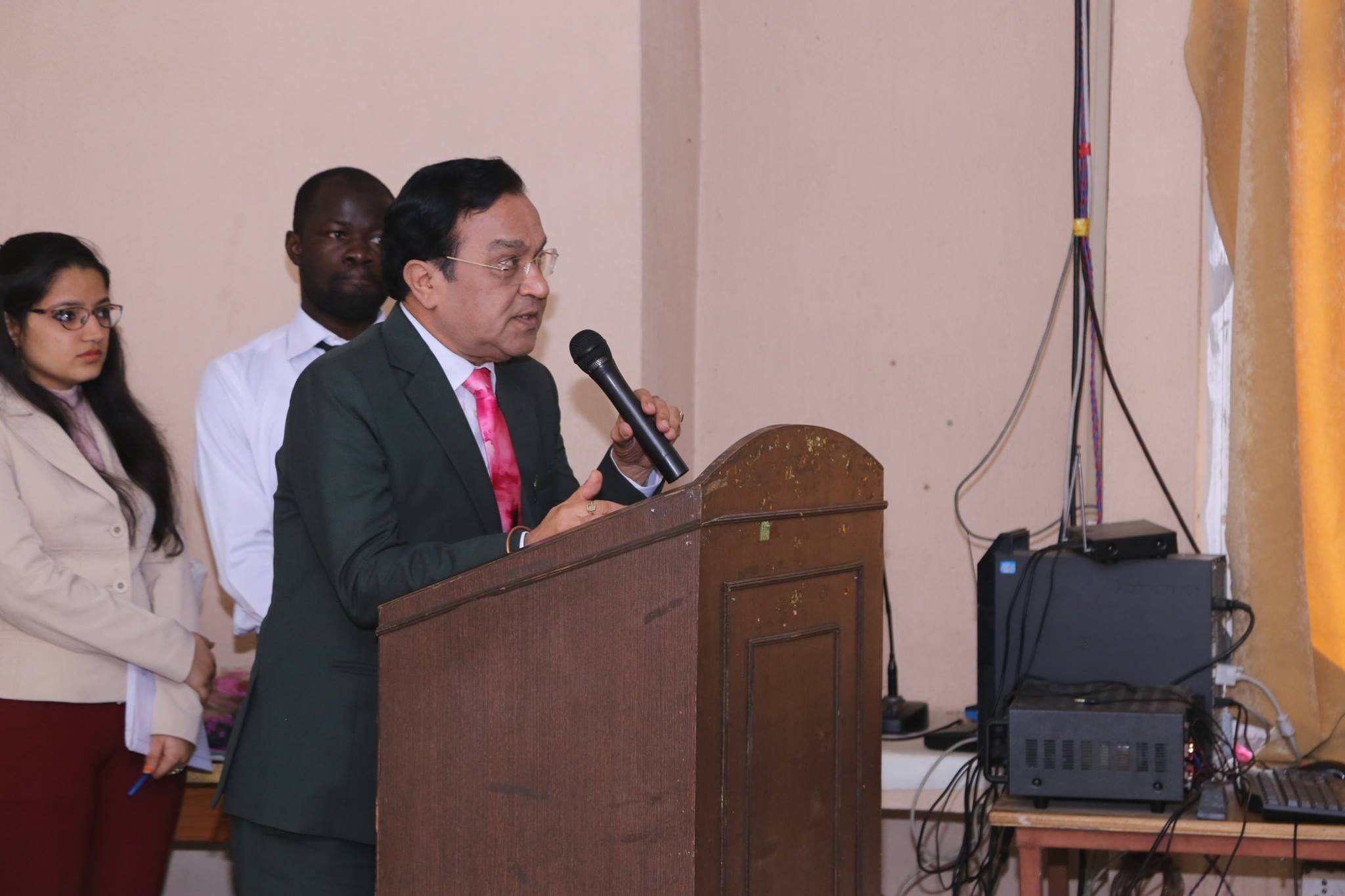 Prof. (Dr.) A.K. Bakhshi, Hon'ble Vice- Chancellor, PDMU in his talk, expressed his passionate concern about inception of the noble prize award since the year 1900. His ultimate concern was about the fact that throughout the years only one Indian scientist has ever received a noble prize award which was in 1930. Sir recalled historical facts about people like Maria Curie, Linus Pauling and John Bardeen who have won the noble prize in science twice and also fifty other women who have got noble prizes. Sir quoted that " Great teachers ignites the minds of good learners."  He further admonished teachers present to encourage innovation among students in order for students to think outside the box. Sir said science is not just about ideas but making ideas happen and also mentioned about the Blooms taxonomy hierarchy which states learning as a six level process starting from bottom as; Knowledge, understanding, application, synthesis, analysis and creativity. Sir enlightened the gathering by saying that- We don't need to treat symptoms but rather the root causes.
Hon'ble Vice Chancellor of PDM University then along with Respected Pro Vice – Chancellor, PDMU, DSW, PDMU, Deans of various faculties and students,  inaugurated the Science exhibition in Amphitheatre by ribbon cutting.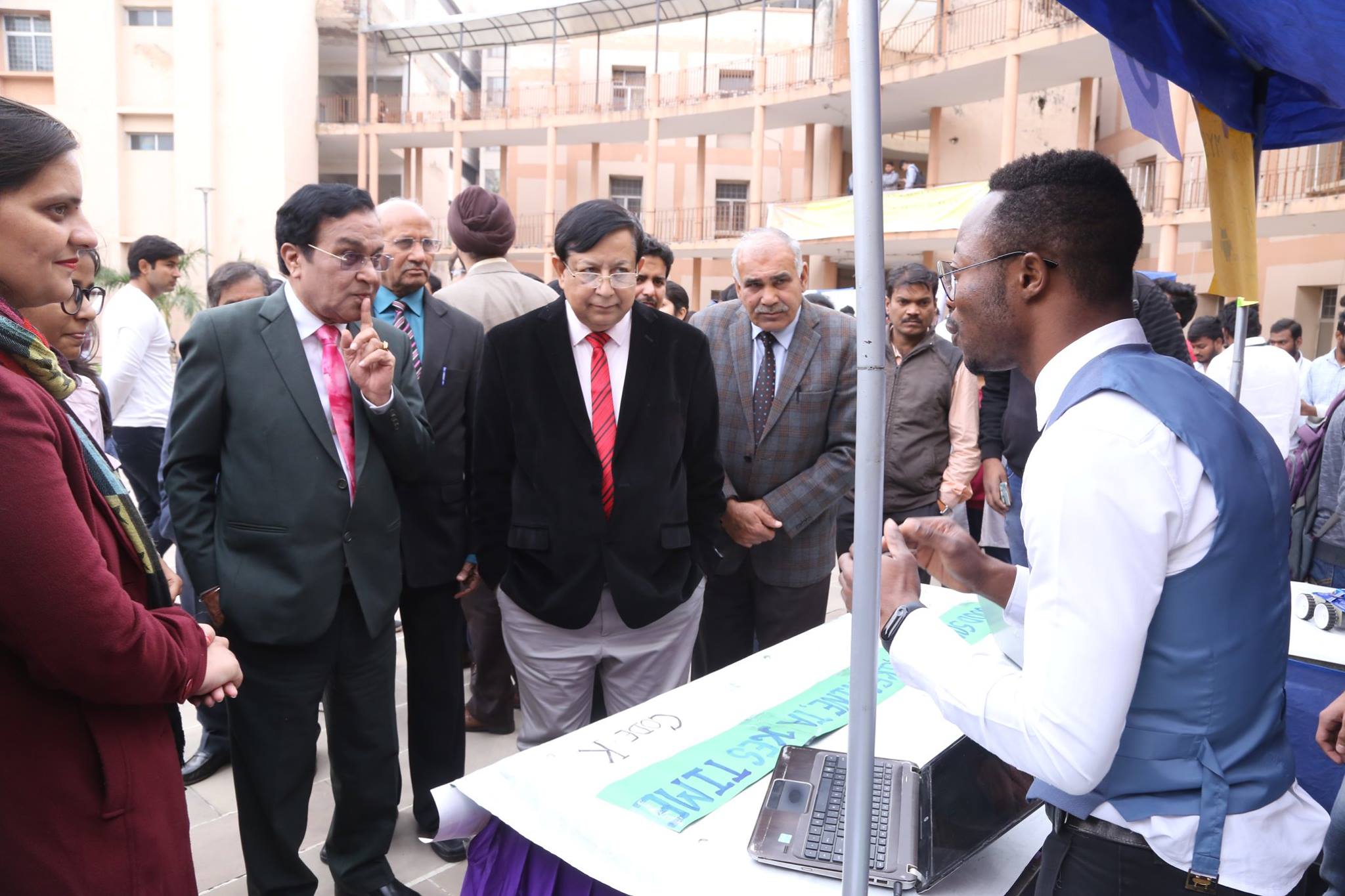 More than 250 students across the University participated in the Science quest and demonstrated around 72 models. The budding minds presented many creative and innovative ideas, as exhibits which were attractive and marvellous. The exhibits were indeed eye openers on various topics related to Agriculture, Technology, Health, Environment, etc. The exhibition provided a platform for the budding students to express their creativity, gain confidence and to perform scientific experimentation and innovation. The enthusiasm and skill clubbed with in depth knowledge was commendable. With an endeavour to promote scientific attitude among students, the exhibition was one of its kind.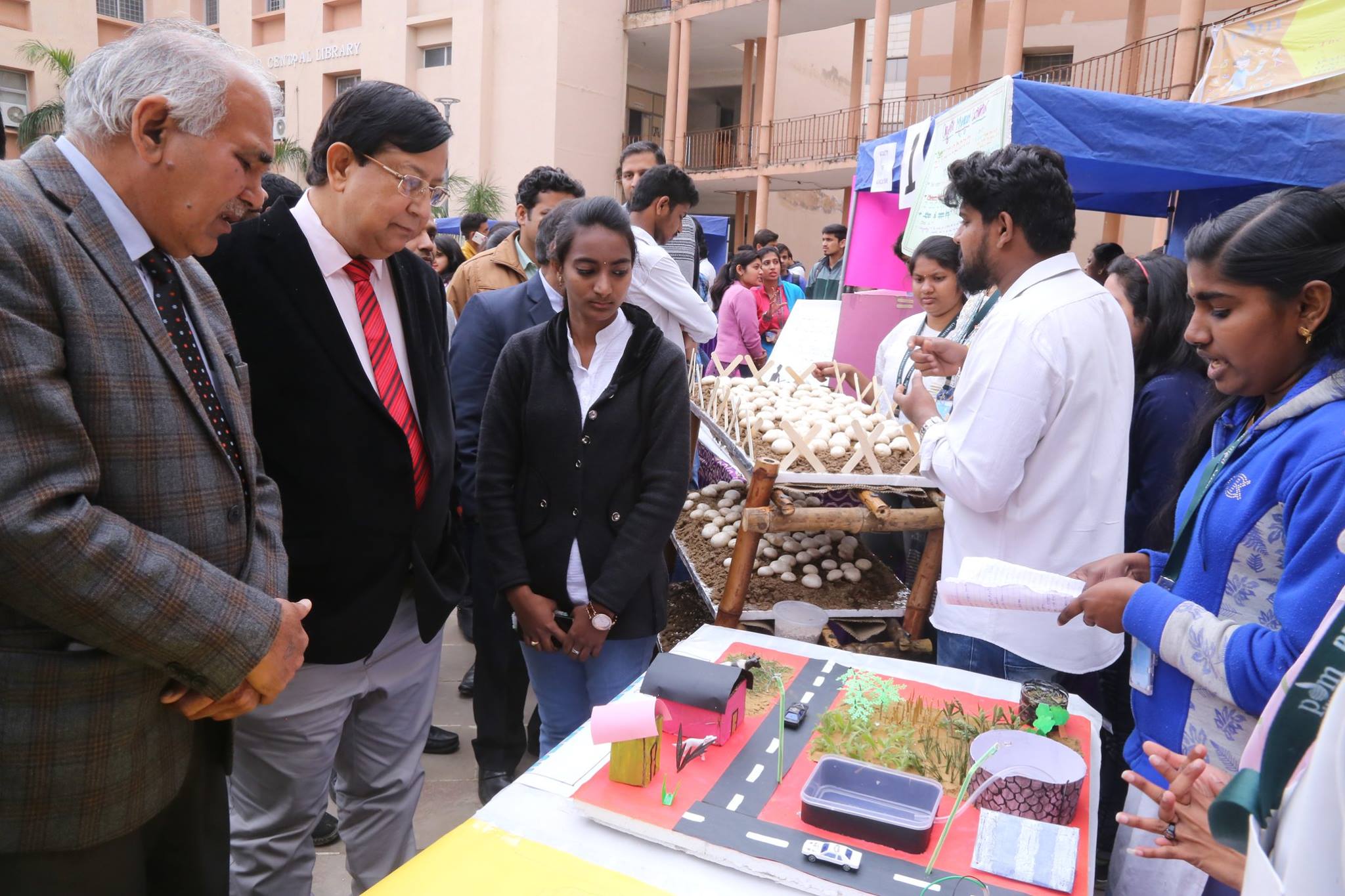 Students and Teachers of various Faculties under PDMU witnessed the exhibition and interacted with the participants.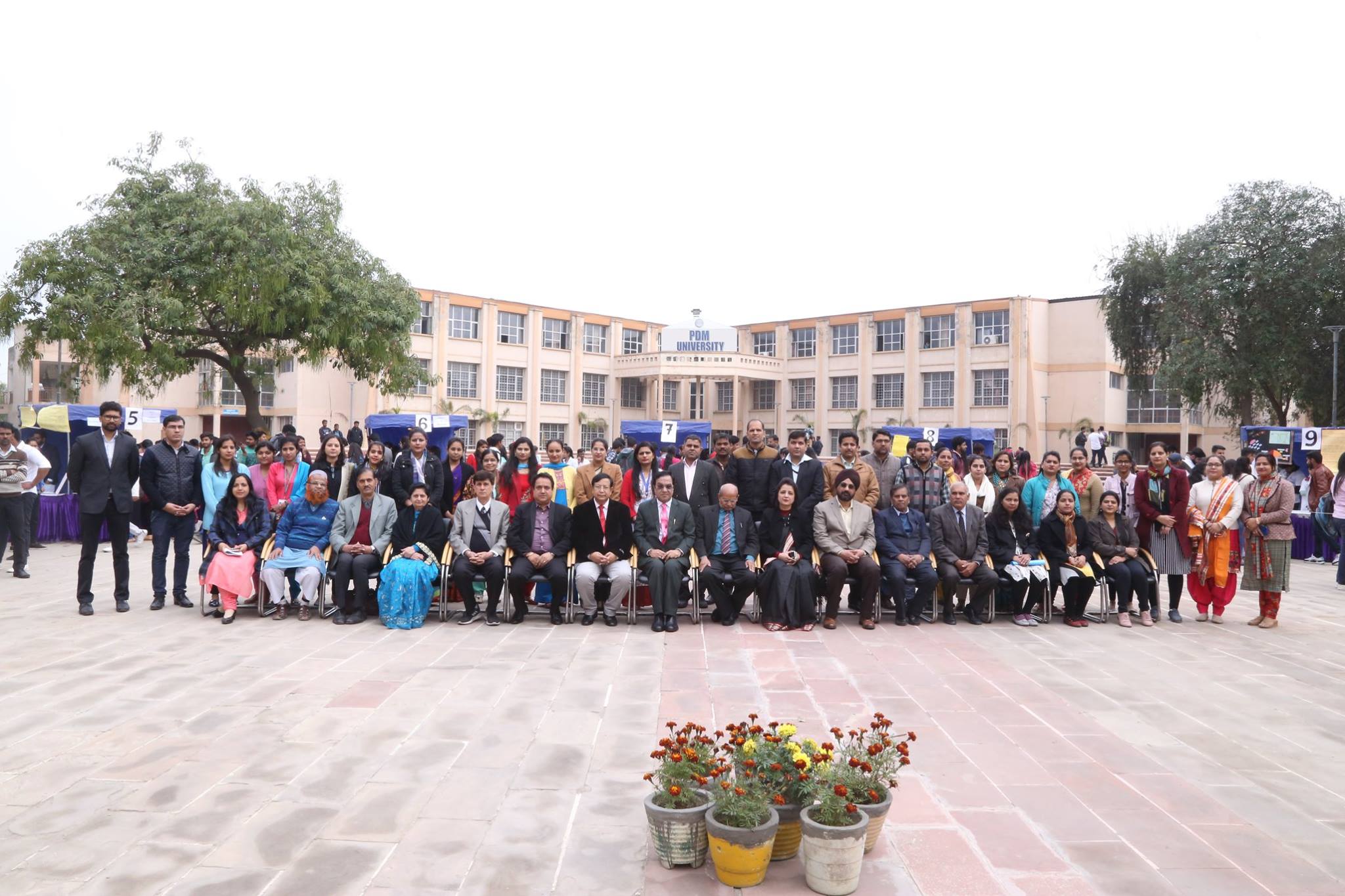 The eminent jury evaluated the exhibits and gave their judgement after inspecting each project on the criteria of innovation, ideation, creativity and  applauded the students inquisitiveness in Science, which will help the world to become a much better place to live in.