National Science Day Celebration
Enthusiastic participation of students & faculty members marked the celebrations of National Science Day, at PDM University. The Vice Chancellor, Prof. A. K. Bakhshi was the chief guest, while Pro V.C., Prof. R.C. Bhattacharjee, the guest of honor.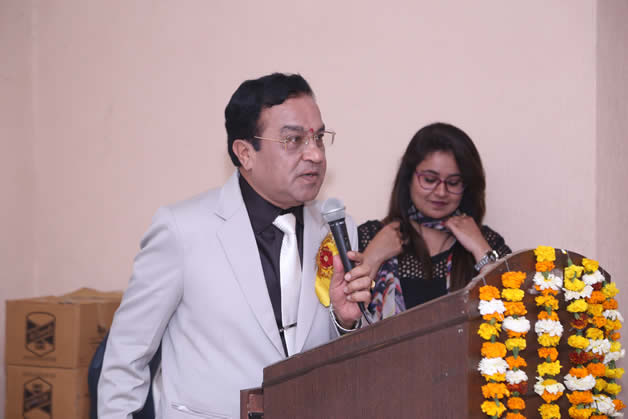 In his key note address, Prof. Bakhshi, while emphasizing on the importance of environment & educational system on the research activities, said that for the real development and the progress of research activities, the education system should not be information based, but creativity oriented. Appreciating the theme of the event "Science and Technology for a sustainable future", he encouraged the faculty members & students to contribute in the field of scientific & technological research for a secured and sustainable future.
The Pro-V.C., Prof. Bhattacharjee focused on the importance of connection between the scientific and technological development in ancient Indian civilization with the present day developments. Prof. Y.K. Mathur, Dean faculty of physical sciences and the convener of the event in his welcome address briefed the gathering about the objectives of celebrating National Science Day, on 28th February every year to honor the recognition given to Sir C. V. Raman for the discovery of 'Raman Effect' on the very same day in the year 1928. Dr. Barkha, Head, English Department presented vote of thanks.
After the inaugural ceremony, session was opened for scientific activities. Various events including debate, essay writing and models were presented by the students from various departments of Science, Engineering and Social Sciences.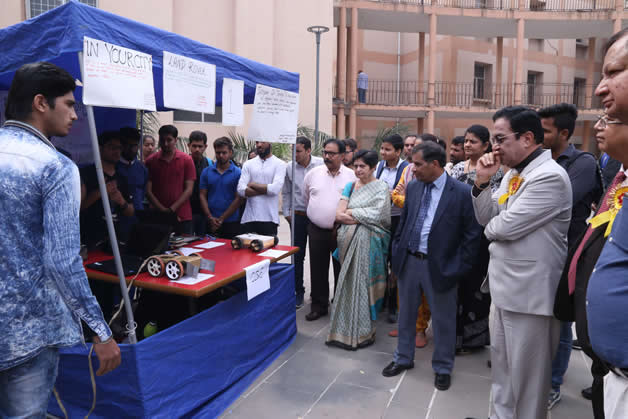 The Topic for Debate Competition was "Social Media does more harm than good (Yes or No), while Essay Writing Competition was based on "Human Cloning or Artificial Intelligence".
In the model making competition, Mechanical Engineering Department's model Hover Craft got the First position. CSE department's model Robotics Soccer (arm) was second and Evolution of Man of Life Sciences Department was third. Model presented by Faculty of Humanities, cooling effect, got the consolation prize.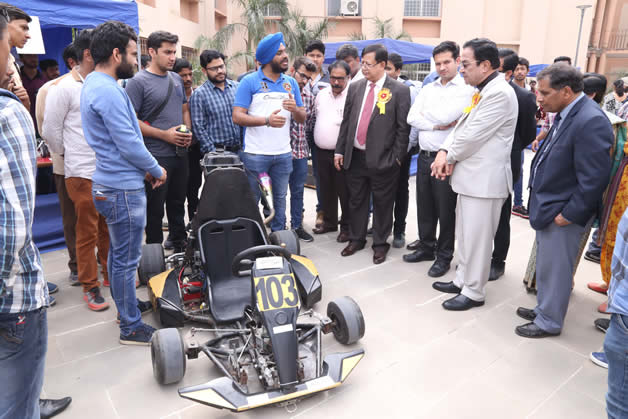 Jeremia of Faculty of Humanities got the first position in debate competition. Pratishtha of BDS, second and Akshay of Pharmaceutical Sciences was third. Yash of PDMCOP, got the consolation prize. Mansi Dahiya of BDS was declared the winner of Essay writing competition, while Aditi Gupta of Pharmaceutical Sciences was second.