MIND'S BATTLE- QUIZ COMPETETION
On 20th January, 2017 the Literary Club of P.D.M. College of Engineering organized an inter departmental Quiz competition. The competition was aimed to explore intellectual capability of the
students. The students crammed themselves up with a bunch of general knowledge for the quiz. Quiz master Ujjwal and Jyoti from Civil depbombarded the students with questioner. Interesting questions were asked to the students of various aspects starting from technology, current affairs, famous quotes, science etc.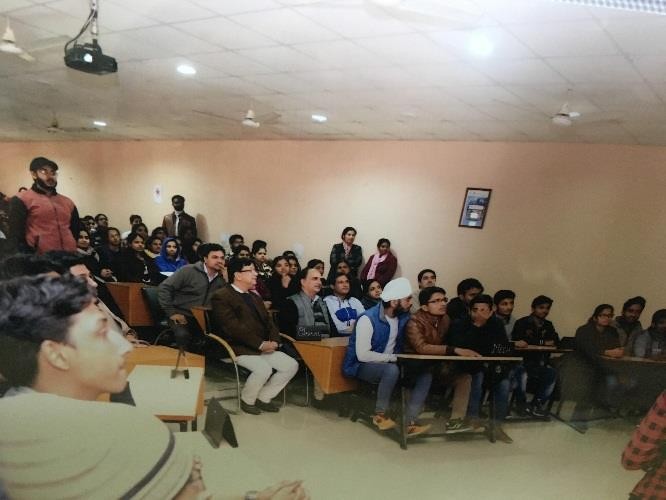 Three rounds of quiz were conducted comprising of from each segment apart. The quiz had a rapid fire round which made it more exciting for the students and the audience.The team from BCA dept. won the competition.by showing outstanding knowledge and enthusiastic performance. Prof. R.C. Bhattacharjee, Director PDM College of Engineering, Ms. Anshika,
Cultural coordinator, Ms. Shikha Gupta Club In charge and all the staff members of PDMCE and PDM University were there to encourage the students and to cheer them up for the healthy competition