Nutrition Week 2022 Celebration
Faculty of Life Sciences, Department of Nutrition & Dietetics, celebrated "Nutrition week" from 1st-7th September'22 under the leadership of Dr. Laxmi Narula (HoD), Dr. Sulochna Jangu (Organizing secretary), Ms. Bhavya Chopra (Convener) and Mr. Dharamveer Saharan (Co-convener).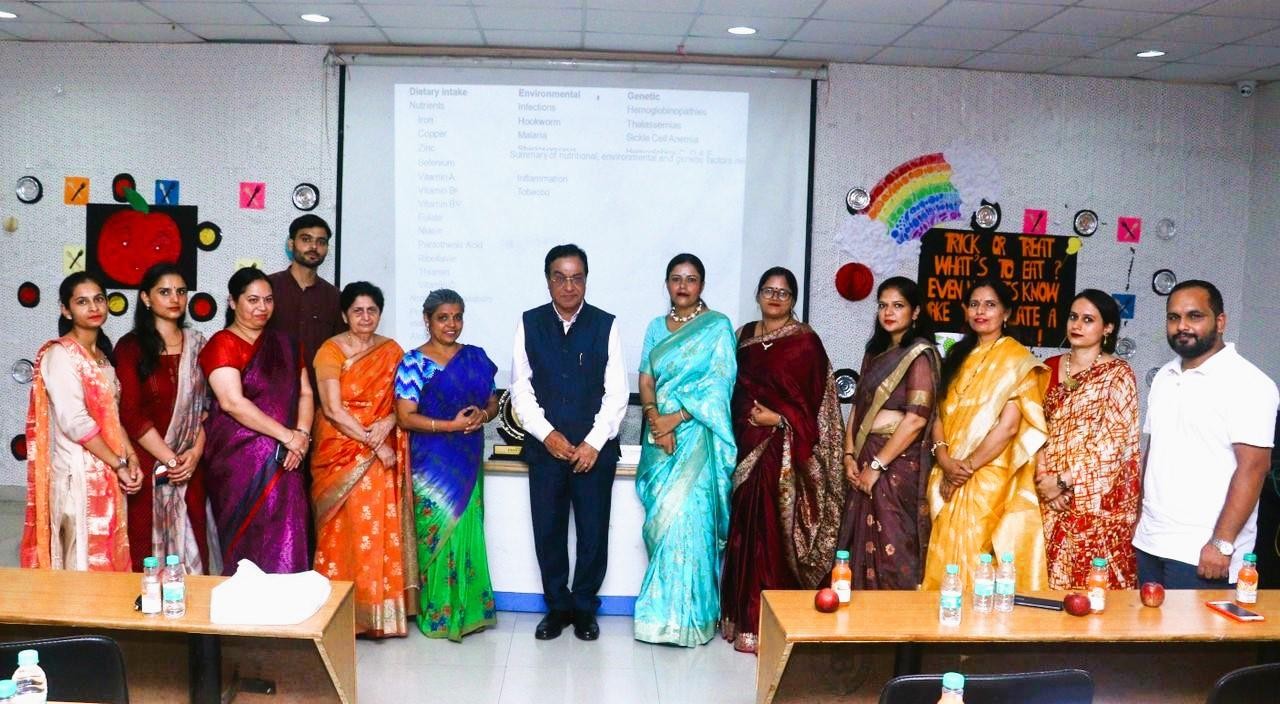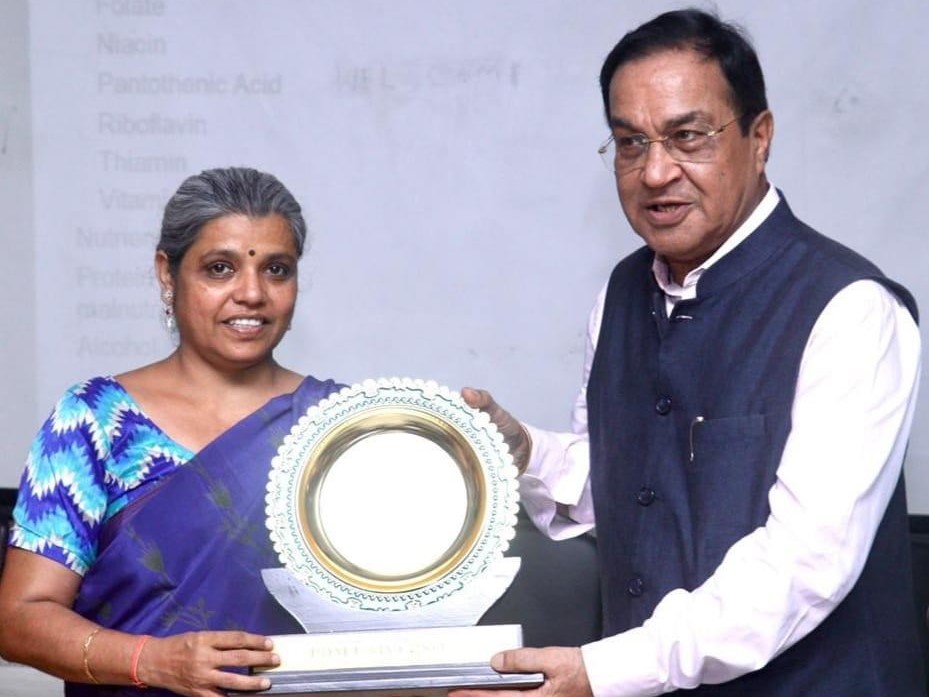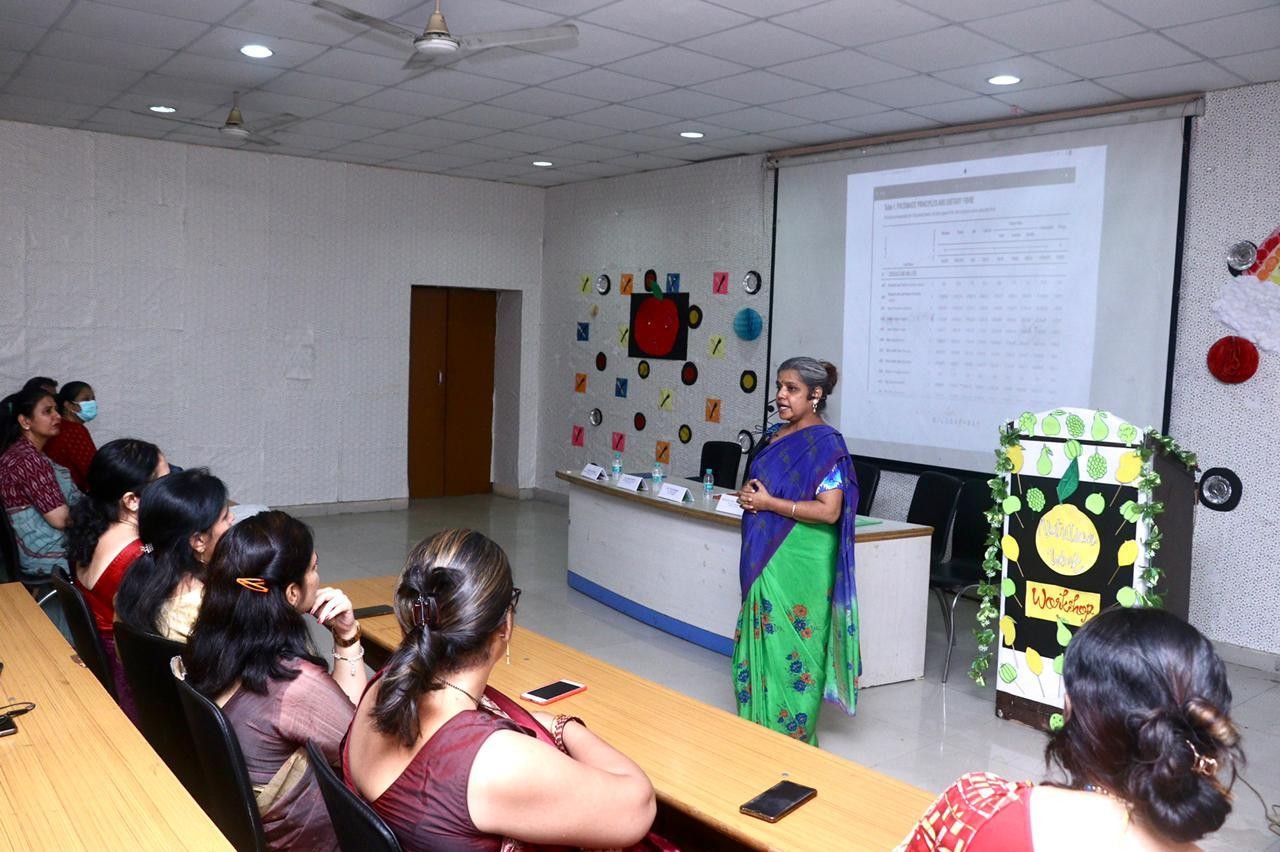 A training workshop on "Holistic dietary practices for wholesome health" was organized on the opening of nutrition week on 1st September'22. The opening remarks and welcome address were given by Dr. Laxmi Narula and Hon'ble Vice Chancellor sir Prof. (Dr.) A.K. Bakhshi. It was followed by a very worthwhile lecture by Dr. Neeta Kumar, Senior scientist, ICMR, New Delhi. Several topics like use of high salt, sugar, supplements, double fortified salt and irregular sleep cycle were discussed. Students and faculty members had lots of queries regarding some practices, which were cleared and discussed by the eminent speaker. Dr. Neeta encouraged students to not get satisfied by the knowledge that is provided to them and research on the practices which are being blindly followed by many people of our society. She also gave ideas about new food product development with the help of our indigenous herbs, grains and plants as they are full of nutrition but are sometimes neglected. After lunch, training session by Nutrition & Dietetics students were also conducted in the Food & Nutrition lab. Overall, the workshop was a great learning experience for both students and faculty members.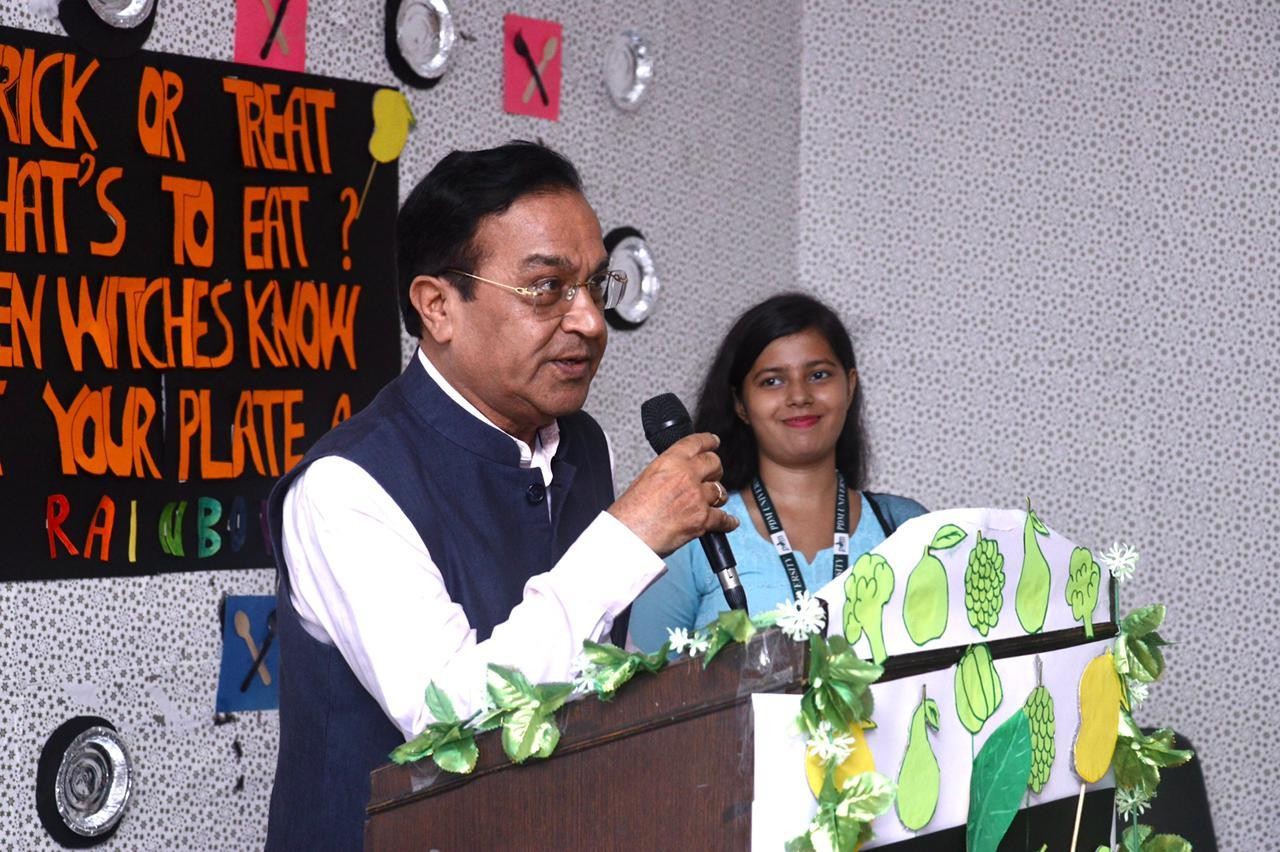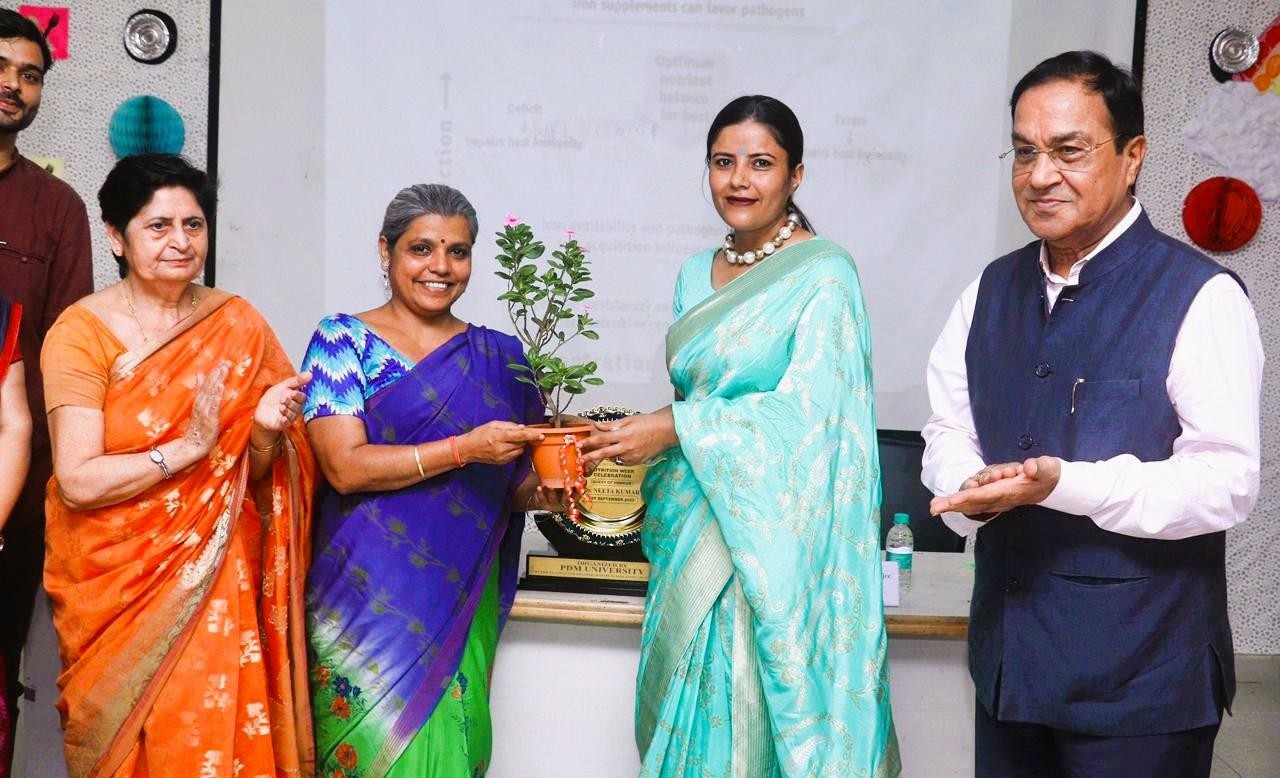 On 2nd day of the Nutrition week i.e., 2nd September'22, quiz competition was organized. The topics for quiz were: Human physiology and Human nutrition. Students from different departments participated and enjoyed as knowledge disseminated through the means of competition.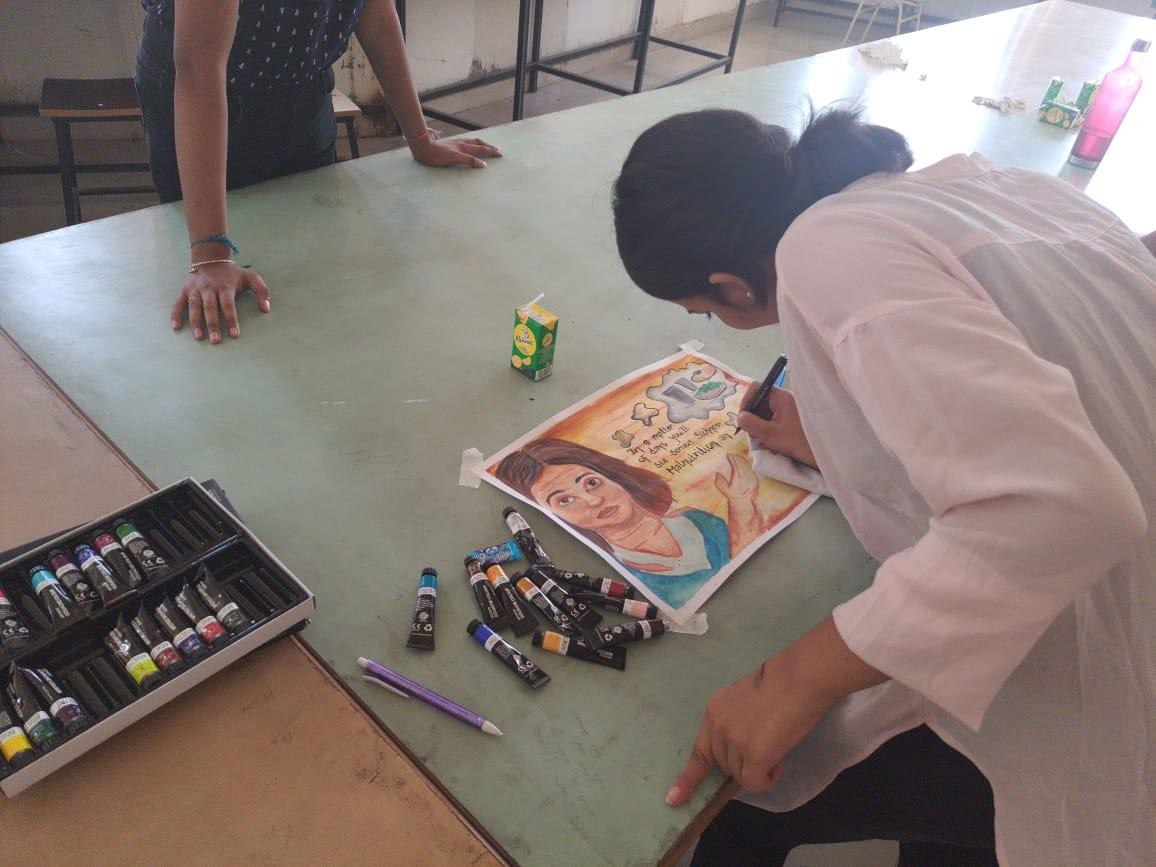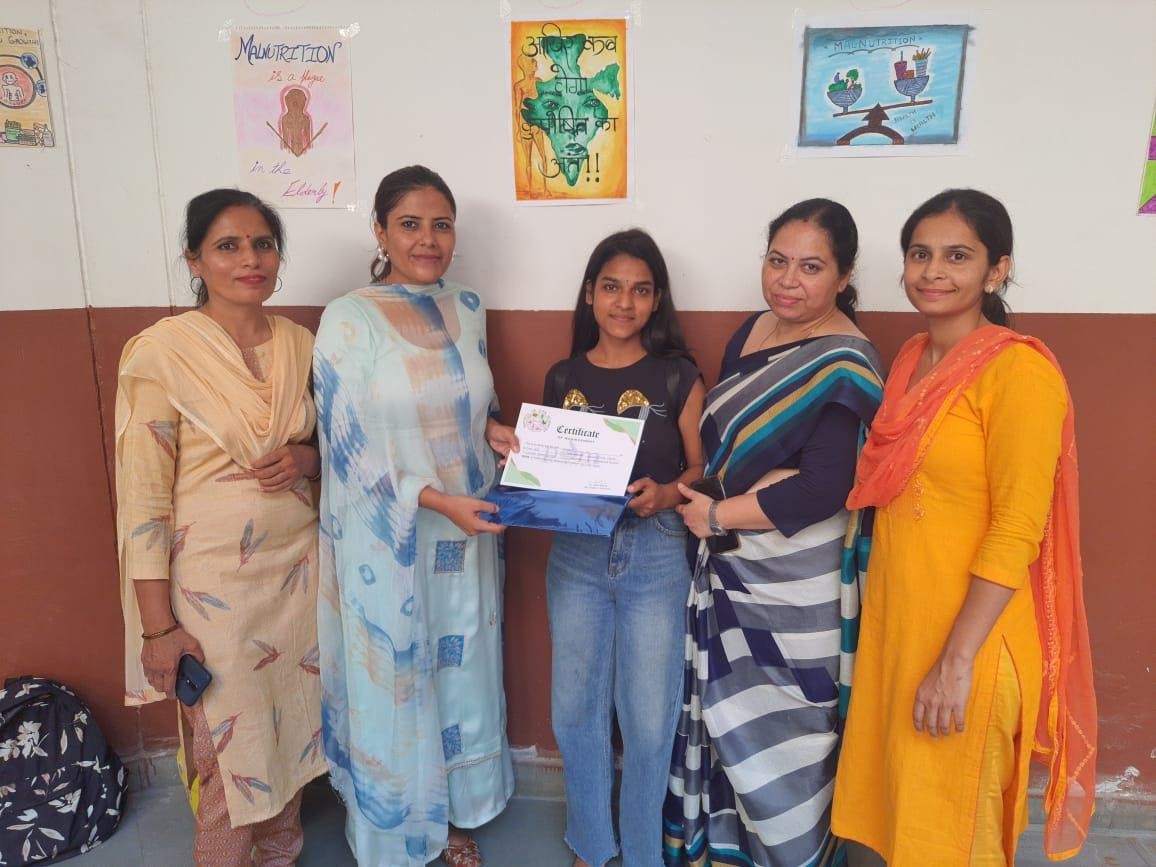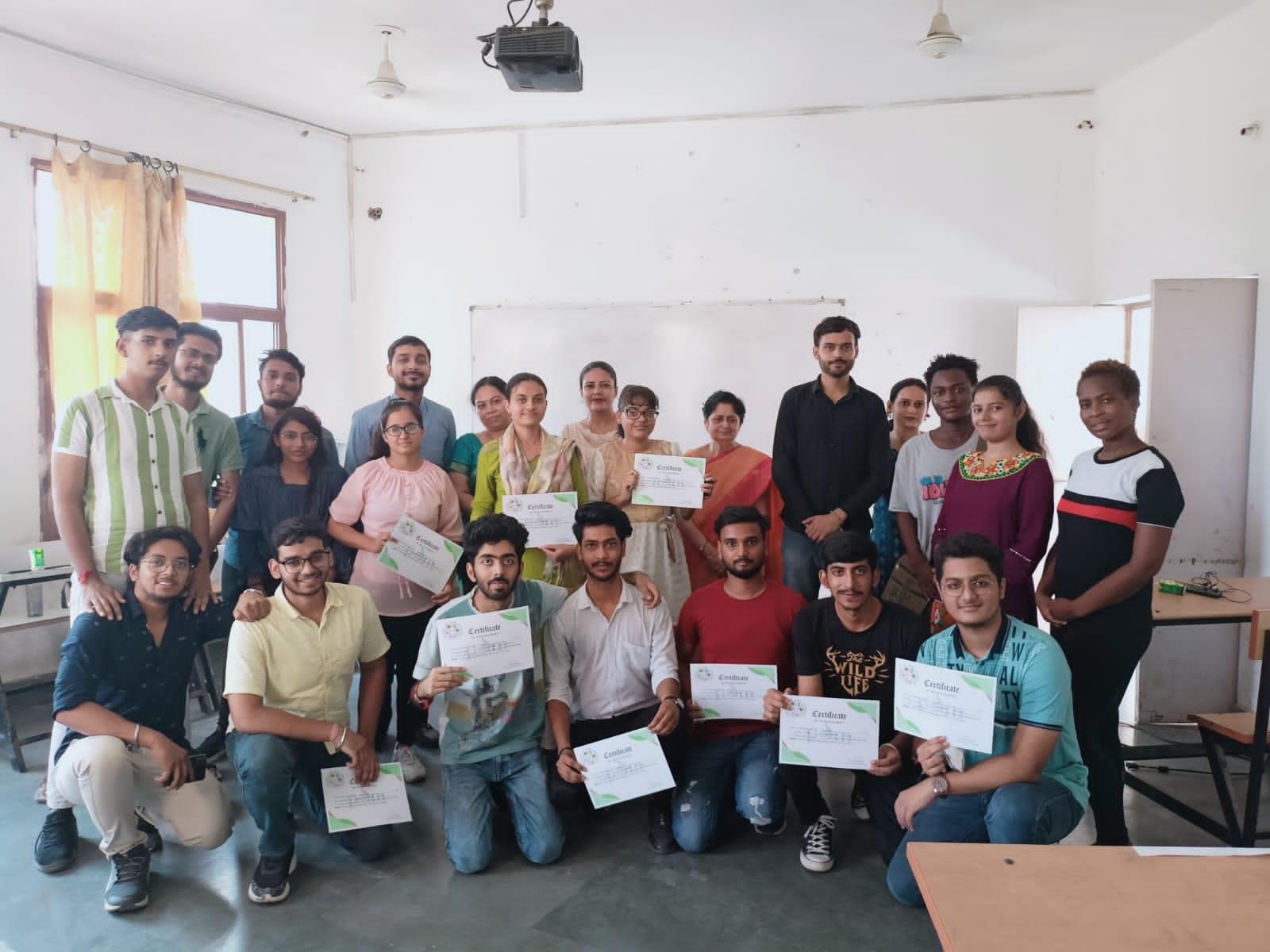 On 3rd day of Nutrition week i.e., 6th September'22, poster competition was held. The topic for poster competition was "Malnutrition". Students from different departments participated and expressed their thoughts about the topic.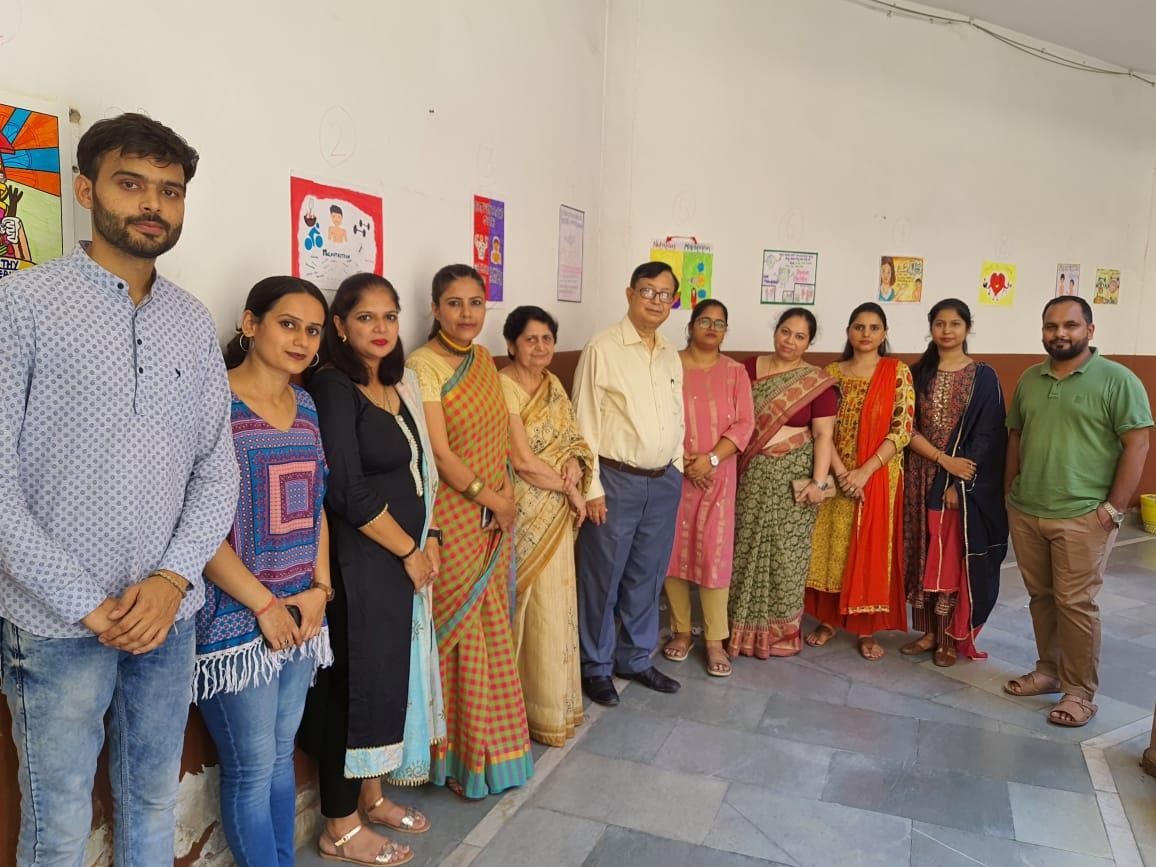 On the closing of Nutrition week, an exhibition was organized, where students prepared nutritious recipes like Millet cheese balls, Paniyaram, Chocolate balls and Pineapple golgappe. Hon'ble Pro-Vice Chancellor Prof. (Dr.) R.C. Bhattacharjee visited the exhibition and was elated to see students' participation and enthusiasm for the nutrition week.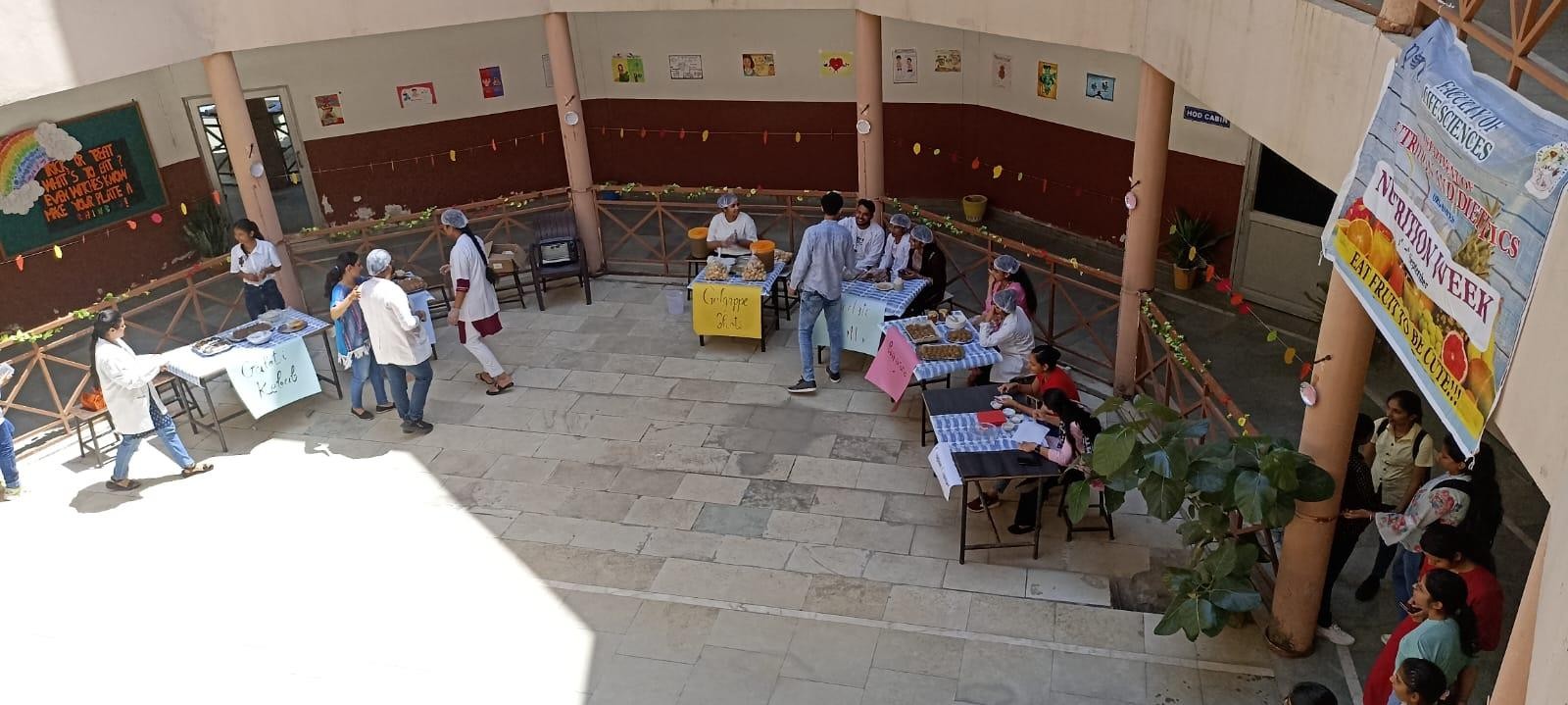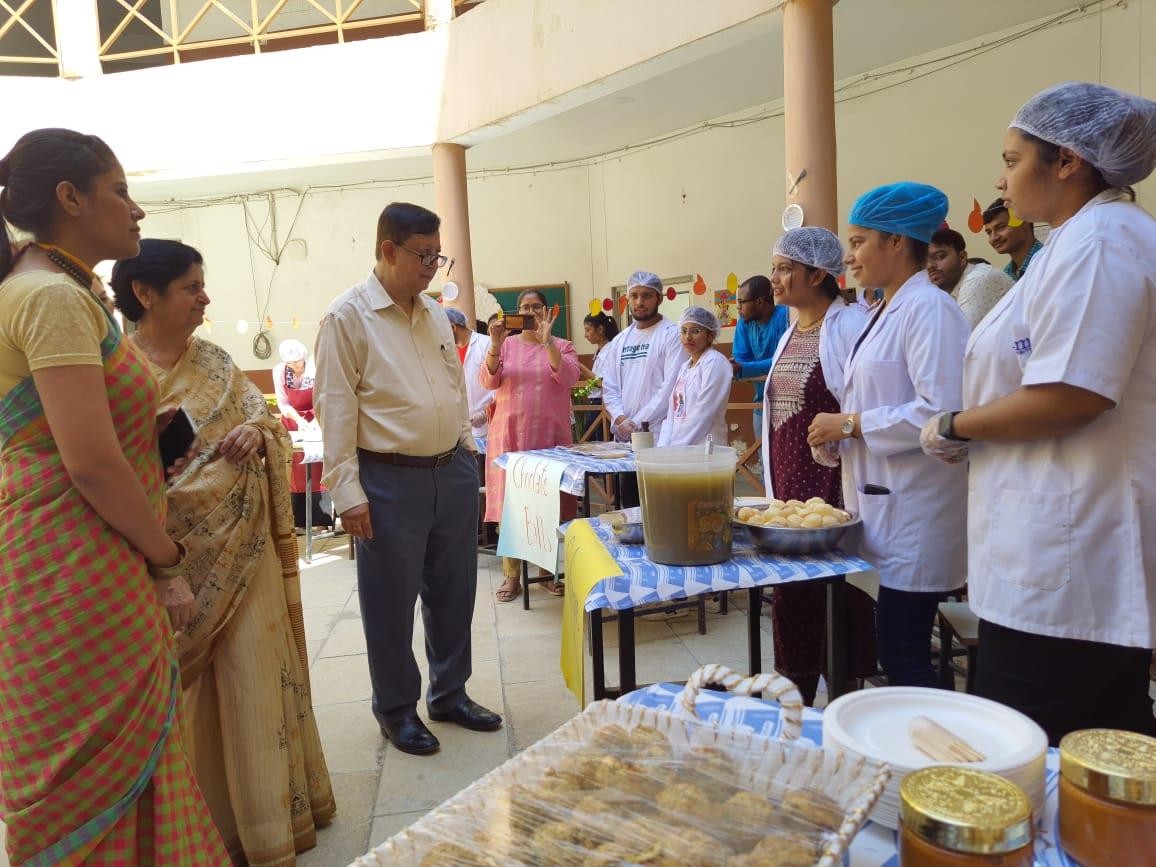 Overall, Nutrition week was an enriching experience for both, students and faculty.