Online Seminar organized by Department of Civil Engineering
The Department of Civil Engineering, Faculty of Engineering & Technology, PDM University organized a webinar on 25-02-2022 in association with Indian Oil Corporation Limited, an Indian government corporation under the ownership of the Ministry of Petroleum and Natural Gas.
Mr. Abishek Mittal, Principal Scientist, CSIR – Centre Road Research Institute, New Delhi delivered a lecture on the topic, "Flexible Pavements for Road Construction" with an emphasis on bituminous road during the webinar.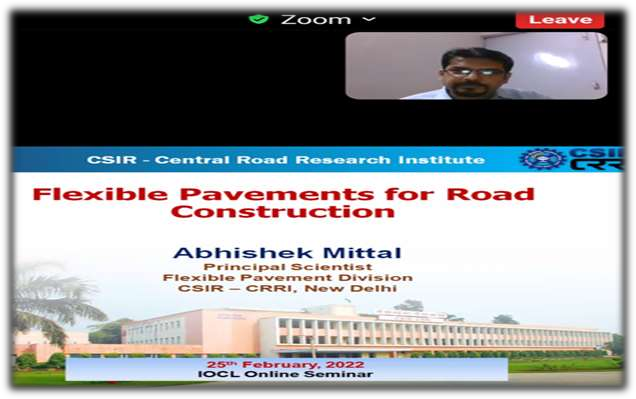 The programme started with an opening remark delivered by Mr. Ankit Yadav, Assistant Manager (IB Sales) from IOCL, followed by welcome address from Dr. Monica Malhotra, Associate Professor, Deptt of Civil Engineering.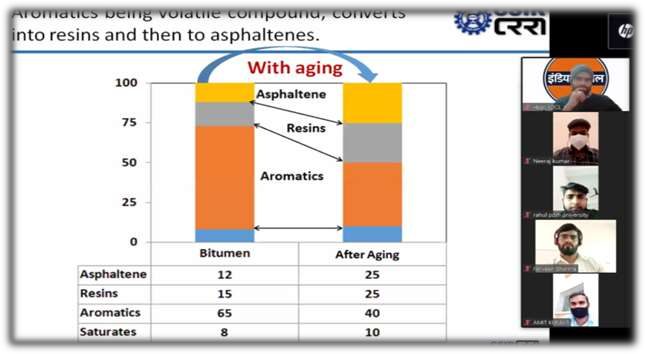 The webinar was attended by Mr Brij Kishor Soni-DIBH, Mr. Naveen Kumar-Sr. Manager (Institutional Business) from IOCL, students and faculty members from the department of Civil Engineering.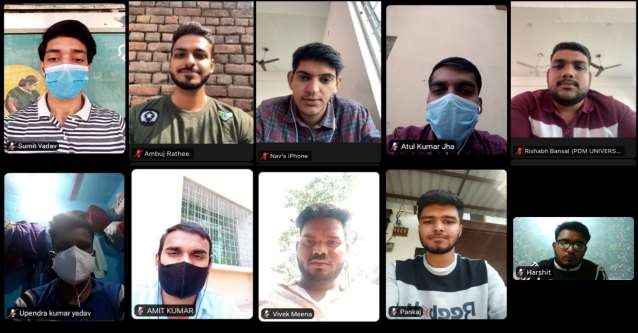 The session ended with a round of discussions and vote of thanks by Mr. Parveen Sharma, Assistant Professor, Department of Civil Engineering.