Online session for resume preparation & tips & tricks for interview
A resume is a brief written summary of a job applicant's past employment history, education, and other pertinent information. Resumes are used to make a favorable impression on a prospective employer. The resume is often the first impression a potential employer has of the candidate. For this reason, it is often referred to as one of the most crucial steps taken during a job search. And to transform this crucial path into a smooth path PDM University, Bahadurgarh organized an Online Session on Tips and Tricks for Resume Preparation and Interview for students of batch 2021 with the kind support of TEAM PDMU from 15th July 2020 to 17th July 2020.
All the departments of PDM University came forward and showed active participation in the session. The event started with a brief introduction delivered by facilitator Dr. Raju Tyagi, Head of Placement Cell, PDM University. The sessions were conducted to create confidence among students with the motive -"it's not whether you get knocked down, it's whether you get back up".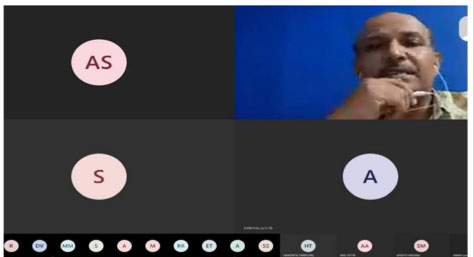 The event was conducted on Microsoft Team under the coordination of Ms. Aanchal Rajput, Event Coordinator and in the presence of Mr. Vinay Khandal, Student Chief Coordinator and Mr. Ankur Shukla, Head Coordinator.
The sessions were conducted by Dr Raju Tyagi who provided the best knowledge regarding resume preparation and tips for facing job interview. The participants also asked the questions regarding their issues and Dr. Raju Tyagi answered all the queries with utmost clarity. Thus, the session became very interactive and interesting.
At the end of the sessions, the event coordinator, Ms. Aanchal Rajput thanked Dr. Raju Tyagi for sparing his valuable time for the sessions and our respected HR of University Ms. Suparna Banerjee for her boosting and enthusiastic involvement and keen interest in the event. Ms. Banerjee thanked all the members who actively participated in the event and appreciated the excellent efforts of the student organizers.