Orientation Day Program for Faculty of Pharmaceutical Sciences 2021 batch
The Faculty of Pharmaceutical Sciences, PDM University organized the "Orientation Day Program" for the newly admitted students in "Pharmacy course" for session 2021 on 23 November 2021 at G4 Hall in PDMU Campus from 10:30 onwards. The esteemed event was graced with the presence of Hon'ble Dean F/o Pharmaceutical Sciences, Prof. (Dr.) Hema Chaudhary along with parents and new aspiring pharmacists.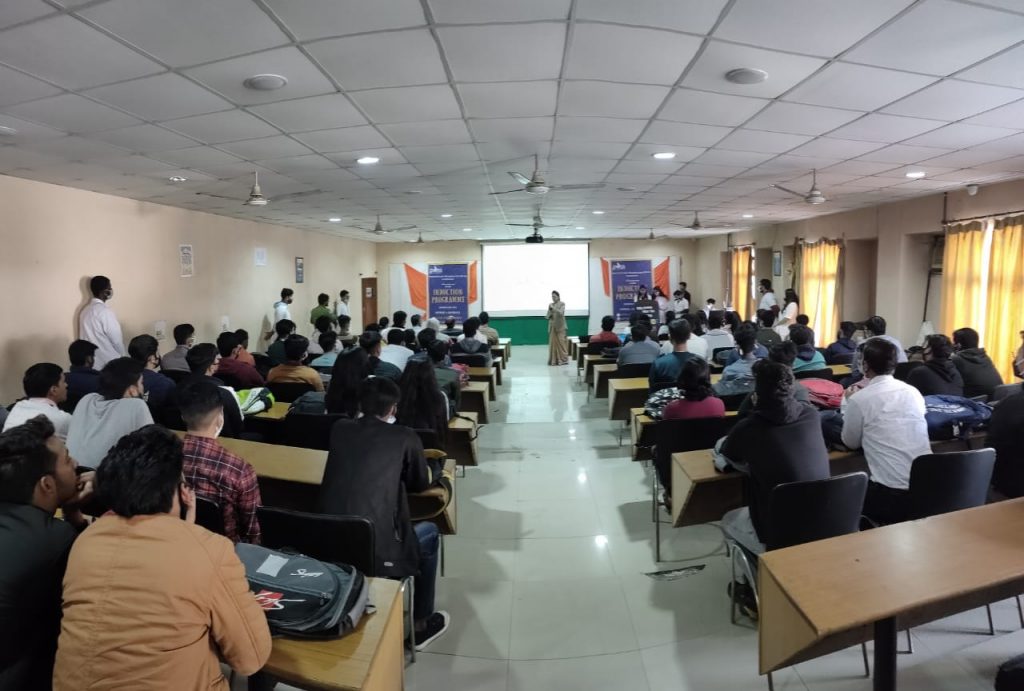 Students of B.Pharm, (7th Semester) Yashika and Ishita welcomed the freshers. The program commenced with Saraswati Vandana, for seeking knowledge and wisdom. Further Prof. (Dr.) Hema Chaudhary commenced the event and welcomed the new students and emphasized on the rules and regulations of the Faculty of Pharmaceutical Sciences in her address. She expressed that the university is committed to provide the students with the best of the facilities, faculties, learning environment and professional experience along with the practical training and signified the importance of Pharmacy as the career option. Further the event proceeded with a video showcasing all the activities and events taken place recently in Faculty of Pharmaceutical Sciences to make the newly admitted students aware of holistic development of our students. The event was then followed with a stimulating video of the Alumnis of F/o Pharmaceutical Sciences Ashwini Mallick, Vishal Rathee and Sanskriti Sahu. They inspired the students and shared their experiences about the college and guided them to broaden their horizon and help them evolve as responsible, confident and successful individual with many new skills.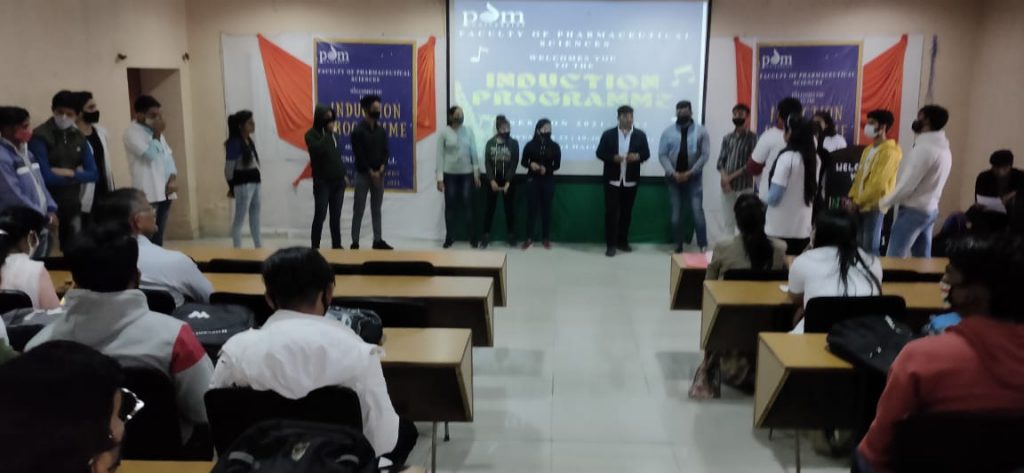 Ramit, Archana and Mansi students of 7th semester B.Pharm, conducted a fun filled game session "Heads Up" which showed their prompting and guessing skills which sparked a lot of excitement among the newly admitted students. Prizes were distributed among the winners. The attraction of the Program was fulfilled with an energetic dance performance by Parth, a student of 7th sem B.Pharm. Further The Dean F/o Pharmaceutical Sciences appraised the students about the course and curriculum of Pharmacy, highlighting about the key features regarding annual scheme, sessional scheme, attendance criteria for the eligibility in appearing for the examination, promotion policy, examination scheme, etc. The students were also informed about the library facilities. A welcome video signifying various carrer options in Pharmacy was played. Himanshi, (student of 7th sem B.Pharm) recited a beautiful poem on pharmacy. On behalf of the senior students, Christopher Kwadwo Yeboah and Muskan, students of 7th sem B.Pharm delivered the welcome speech to the new students. Some of the newly admitted students introduced themselves and showed their talent by an amazing dance performance. The event culminated by vote of thanks proposed by Sneha (student of M.Pharm). At the end of the event refreshments were distributed among all the students and they were given faculty and campus tour by senior students.