PDMU Annual Art Exhibition-2019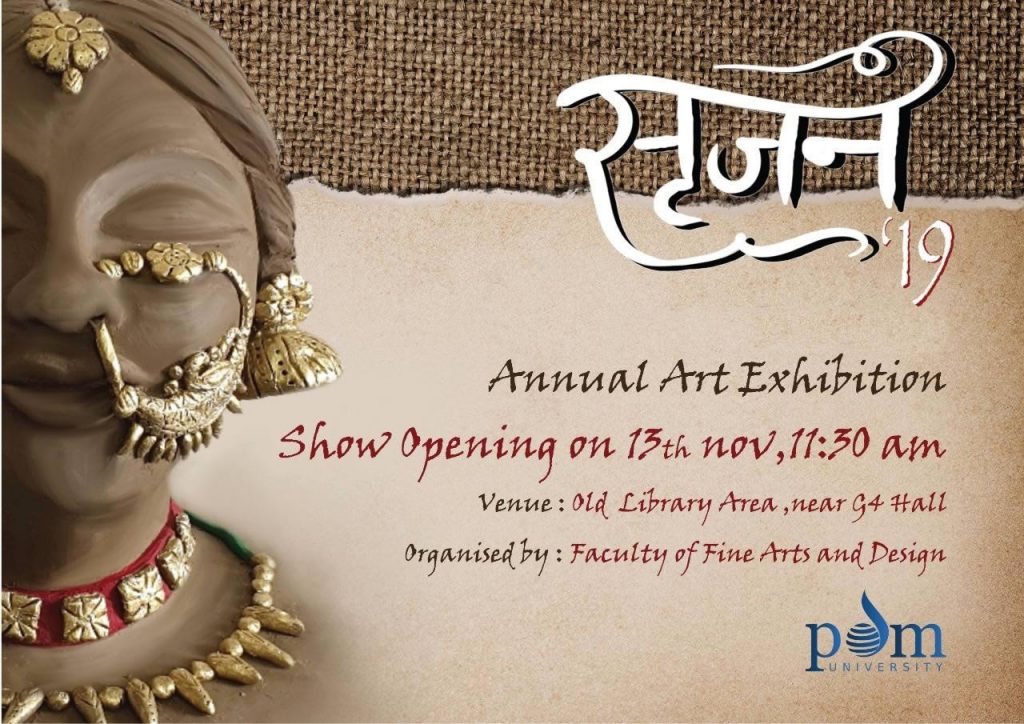 The Students of PDM University, Faculty of Fine Arts and Design organised the First Annual  Art Exhibition of their work on 13th November 2019 in the Old Library Block of the university under the guidance of Ms Palak Rana and Ms Mandeep kaur  , Assistant Professors, Faculty of Fine Arts & Design of PDM University.
The purpose of this exhibition was to provide the students with an opportunity to showcase their talent. It was indeed a very impressive show. Various top officials of the university including Hon'ble Vice-Chancellor Prof.  (Dr.) A. K. Bakhshi and Pro Vice-Chancellor Prof. (Dr.) R.C. Bhattacharjee  visited the exhibition and encouraged the students.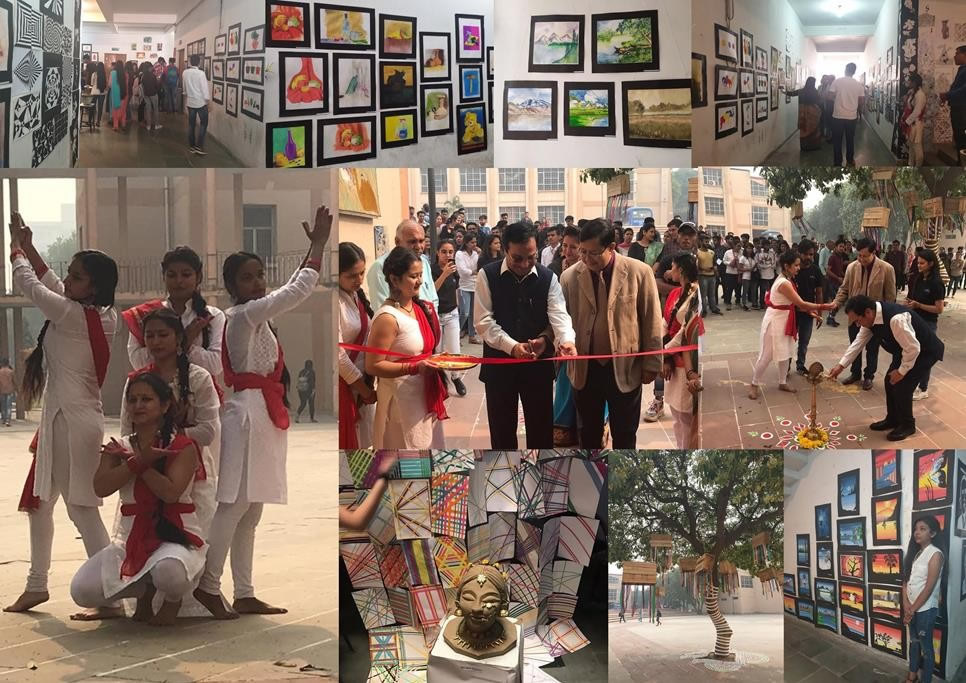 The theme of Exhibition was 'SRIJAN'.  Srijan represents Creation i.e. Creation of thoughts, ideas and different perspectives. In this exhibition was displayed the specialized art work of our young artists such as Painting, 2D art, Charcoal painting, Sculptures, Still life, Miniature painting, mix media, portrait, Doodles, Space management, Sketching and Print making etc.  To create these art pieces the students have used specialized techniques like Wood Carving and Ink Printing, perspective, human study, nature study etc.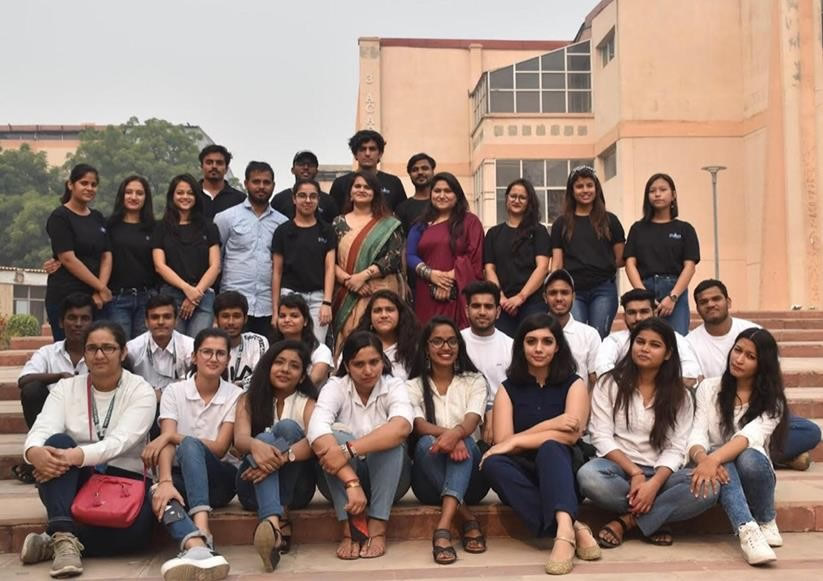 This exhibition was special for students because it represented not only the imagination and ideas of our artists but also gave space to audience to deconstruct the art work in their own perspective.
Some glimpses of this exhibition are: