PDMU Celebrates Constitution Day
India adopted its constitution on 26th November 1949 which came into force on January 26, 1950. The existence and successful survival of democracy in such diverse cultural scenario is the most celebrated fact about our country and our constitution is its backbone. To reinforce the significance and importance of the constitution, the Govt of India declared 26th of November as constitution day on 19th November 2015 by Gazette notification in the remembrance of Father of Indian constitution, Dr. B. R. Ambedkar.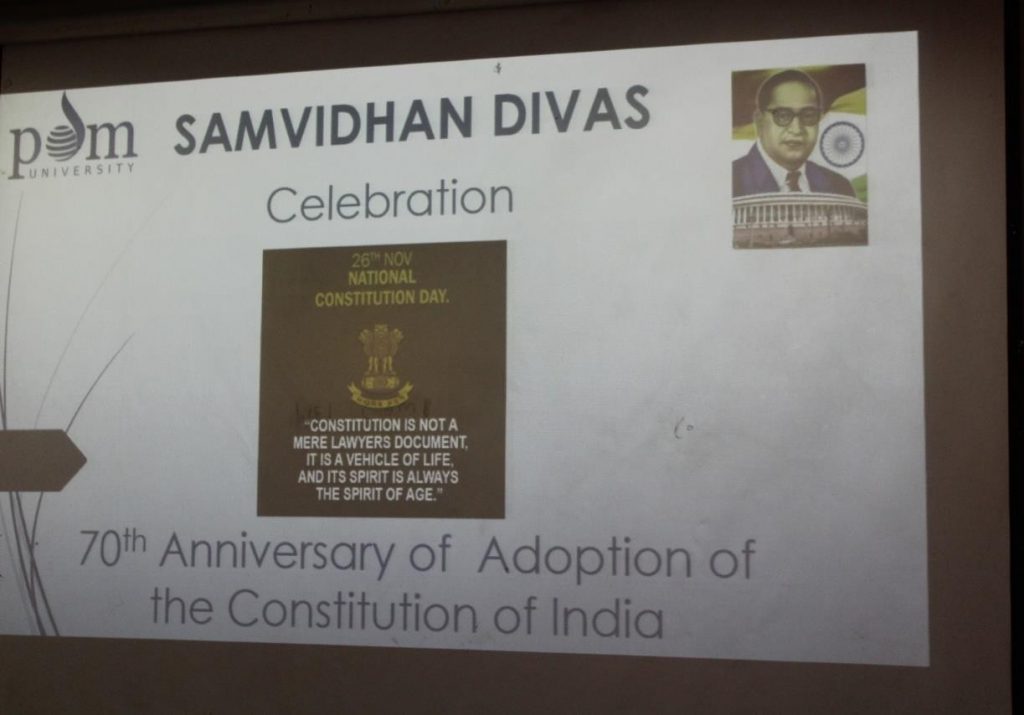 The occasion was celebrated in the PDM University premises in all its solemnity. The programme formally commenced by the warm inaugural welcome conducted by Dean Student Welfare, Dr. Hema Chaudhary, PDM University.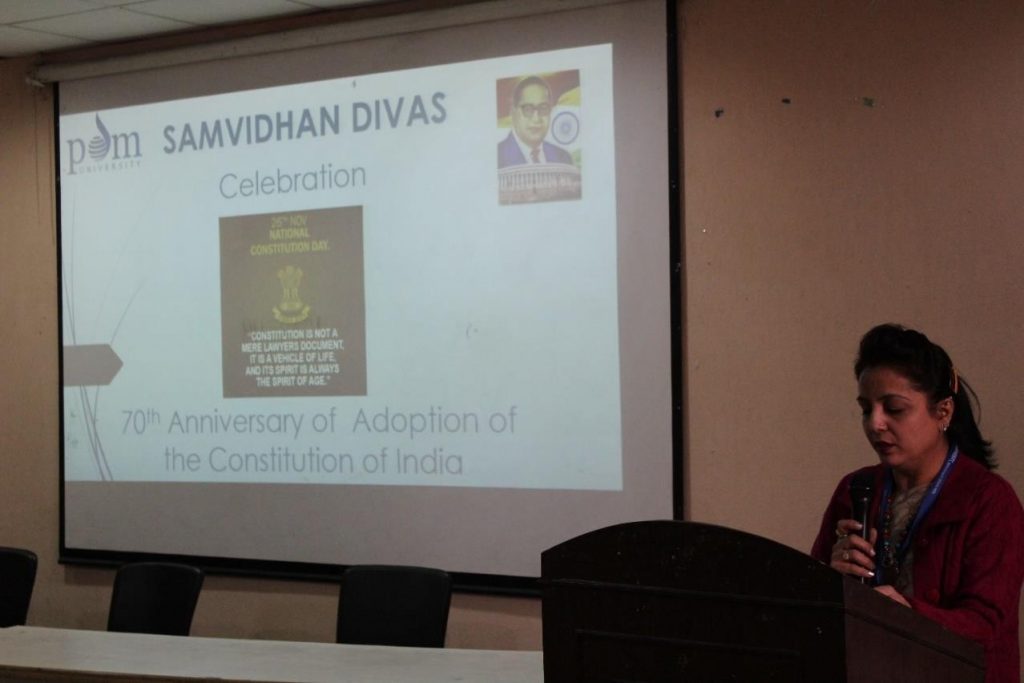 The Hon'ble Chief Guest, Prof. (Dr.) A. K. Bakhshi, Hon'ble Vice Chancellor, PDM University was welcomed by Pro Vice Chancellor, Prof. R C Bhattacahrjee and Deans, Faculties, Staff and Students of the University. Chief Guest of the event, Prof. (Dr.) A. K. Bakhshi, delivered his speech on the theme "Constitution of India".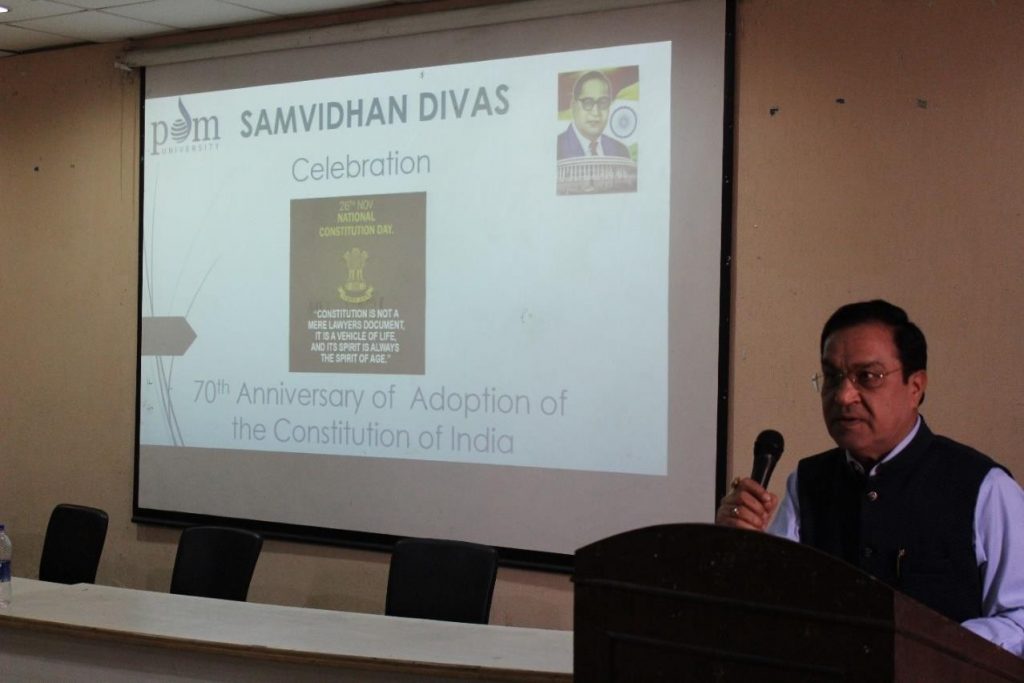 He elaborated that the Indian Constitution is unique, flexible and highly practical. He said that the Preamble reflects the philosophy as well as fundamental values of Indian Constitution adopted on 26th November 1949.It clarifies important aspects, a) the Constitution derives its Authority from the people of India, b) it declares India to be sovereign, socialist, secular, democratic and republic country, and c) it clarifies that the objectives of the Constitution are Justice, Liberty, Equality and Fraternity.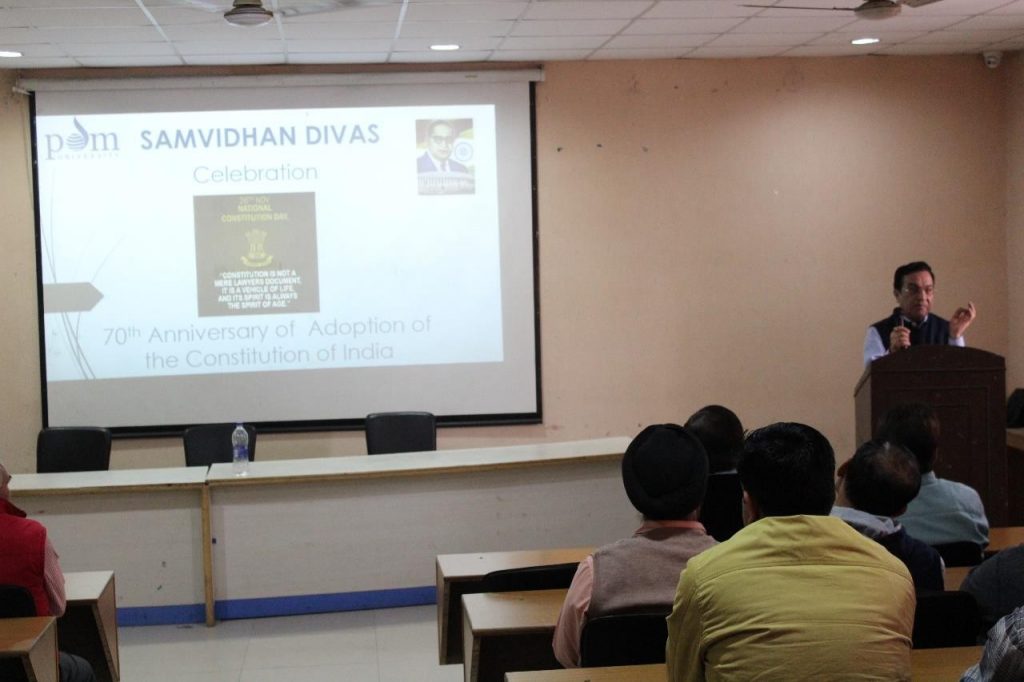 After the speech, the Preamble was being read by the Chief Guest which was followed by everyone present in the auditorium consisting of University Deans, Faculties, Officers, Staff, Students and all others. The Vice-Chancellor's address was followed by a specially designed short quiz to enhance the awareness of the students about the Indian Constitution.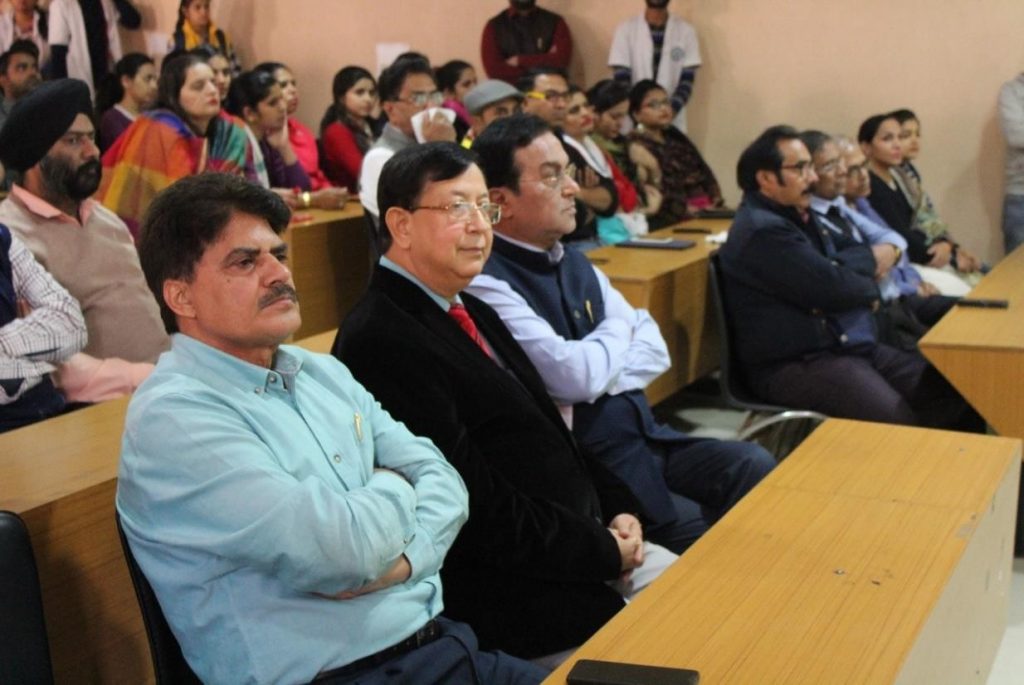 Lastly, the Vote of thanks was delivered by Dr. Hema Chaudhary. The programme concluded with National Anthem.