PDMU Journalism students visited Indian Parliament
The Department of Journalism and Mass Communication, Faculty of Humanities and Social Sciences of PDM University in Bahadurgarh had organized a day-long visit to Indian Parliament on 21st November 2019 for all their students and faculties of Bachelor and Master Degree programs. This visit was conducted in accordance with the syllabus and to help the students to learn about the working of Indian parliament.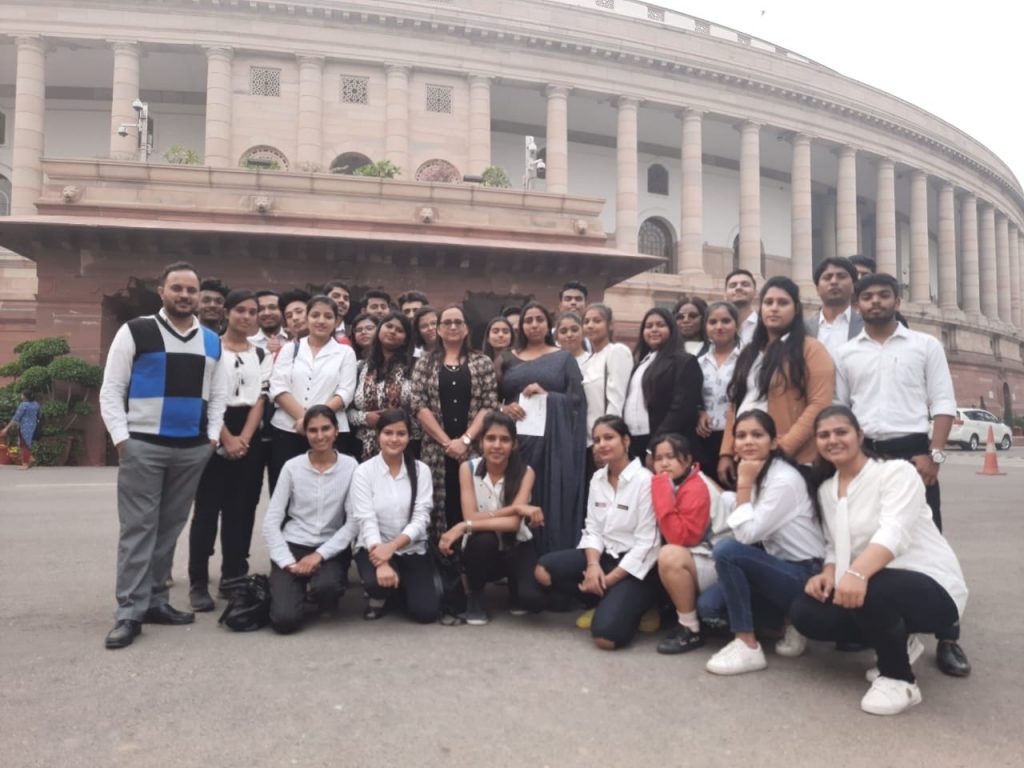 All students reached the parliament house at 1 pm. The parliament building was covered with high security. Before entering the parliament building, all electronic items including ear phones and USB cables were taken away from the students and faculties. In addition to this, all students were screened at various places by security personnel. At the end, all students were guided towards their seats to see proceedings in Lok Sabha where parliamentary session was ongoing and various MPs were discussing the issue of pollution.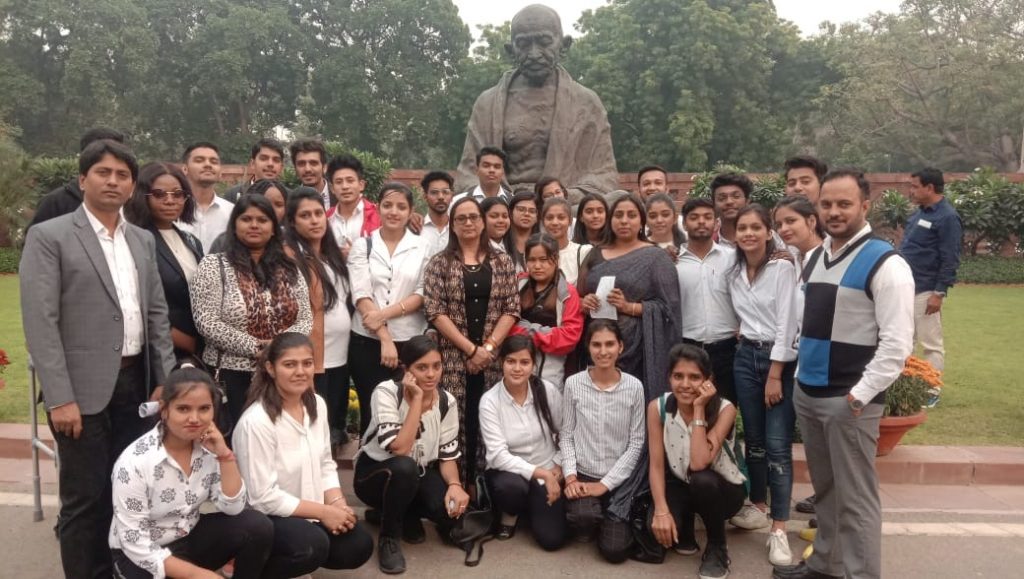 It was interesting to see how members of parliament from different states of India representing different political parties were discussing on the topic. Sanjay Jaiswal, BJP MP form Bihar, talked about how the pollution level is on rise due to increase in number of factories and industries and due to the burning of harvest residues. Bhagwant Singh, AAP MP from Punjab, opposed the discussion by saying "The celebration of  Dussehra, Diwali and residual burning comes after the gap of 10-20 days but the government is only blaming the poor farmers who doesn't have any other alternative.  Only blaming the farmers is not going to bring any changes instead the government should bring high tech equipment to avoid such consequences".
It was fascinating for the students to see all the proceedings live which they normally see on T.V. The elected members followed the formal protocol in the parliament. They address the chair of the House and address the House through the speaker.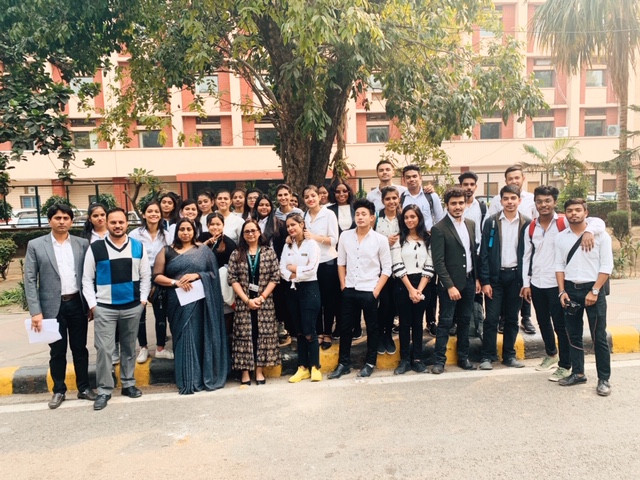 This visit gave first hand experience to students as they heard their leaders speak in front of them in the parliament. This visit had offered a very good opportunity to the students to have a first-hand and direct knowledge about the working of the Indian parliamentary system and see for themselves the magnificent Parliament House consisting of the Chambers of Lok Sabha, Rajya Sabha, and the Central Hall.