PDMU VC Chief Guest at Gorakhpur University
PDM University Vice-Chancellor Prof. A. K. Bakhshi was the Chief Guest at the Inauguration of the DST sponsored "Motivation and Innovation Programme" for Science Students at Gorakhpur University recently. Also present on the occasion were Prof V K Singh , VC of Gorakhpur University, Prof V N Pandey Principal Coordinator and HoD Botany, Prof Ishwar Das, Coordinator & Former HoD Chemistry and Ms. Anjana Pandey amongst others.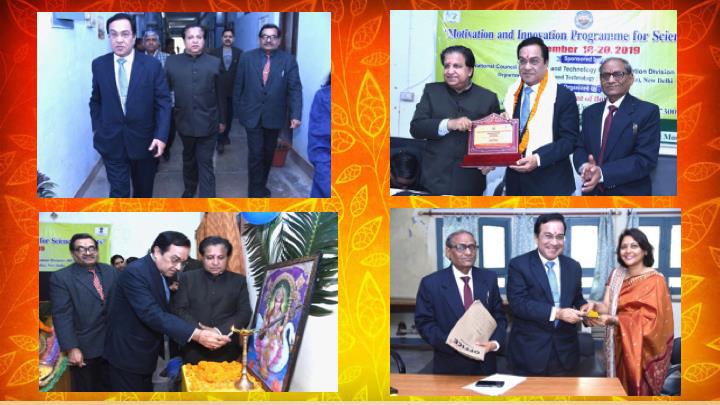 On this occasion Prof. Bakhshi said that innovation and creativity play a key role in the development of any nation. Creativity is one of the most important human resources which permits us to look past what exists and discover new ways of thinking. But unfortunately creativity and innovation in India are dying a slow death as Indian's education system emphasizes rigorously on rote learning rather than critical thinking, logical reasoning, ingenuity and problem solving.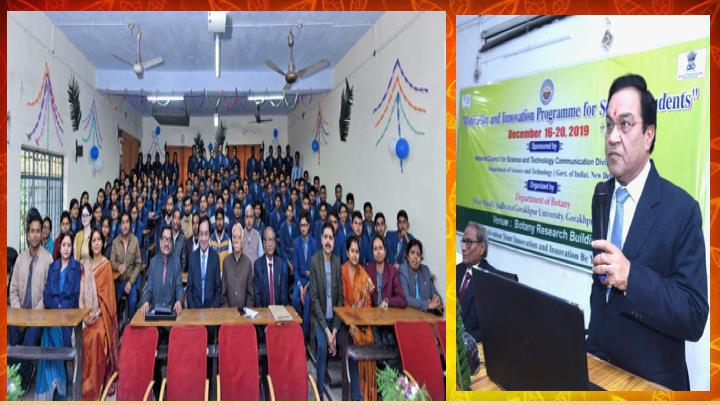 He said that Exams have become just "mugging up" and memory tests. One cannot expect state of the art original research from students coming out of such an educational system. The result is that in respect of advancements in science and technology we have largely become followers and not leaders.
Prof Bakhshi urged that the students instead of going for rote learning and scoring high marks should be encouraged to do out-of-box thinking   so that they become more creative and innovative. He also gave some tips for becoming more creative and innovative. These include amongst others: Believe in yourself, Positive attitude, Change your daily routine; Devote some time for creative thinking; overcome fear of failure and be a keen observer etc.