PDMU VC at DST sponsored INSPIRE INTERNSHIP Program
Prof. (Dr.) A K Bakhshi, Vice-Chancellor PDM University was the Chief Guest at the valedictory function of the DST sponsored INSPIRE (Innovation in Scientific Pursuit for Inspired Research) INTERNSHIP program for the students at the Kanya Maha-Vidyalaya (KMV), a heritage and an autonomous college, in Jalandhar. Nearly 200 students attended this five-day (January 30 – 3rd February 2018) prestigious program whose main objective is to attract young students to pursue scientific research. Also present on the occasion were Mr. Chander Mohan, President, Arya Shiksha Mandal and Prof. (Dr.)  Atima Sharma Dwivedi, Principal of the college.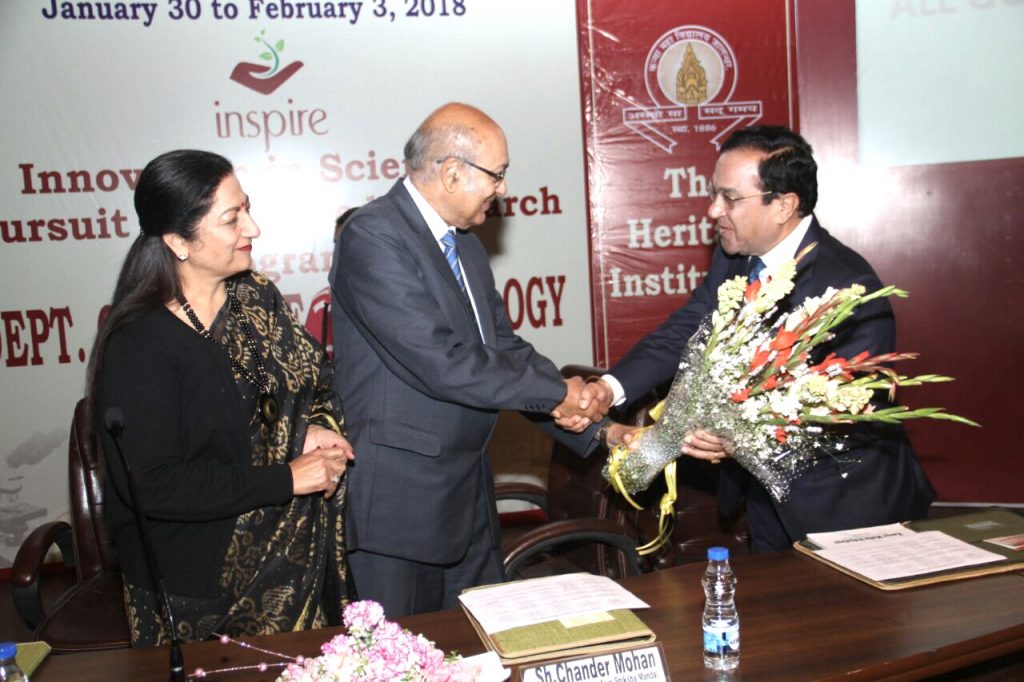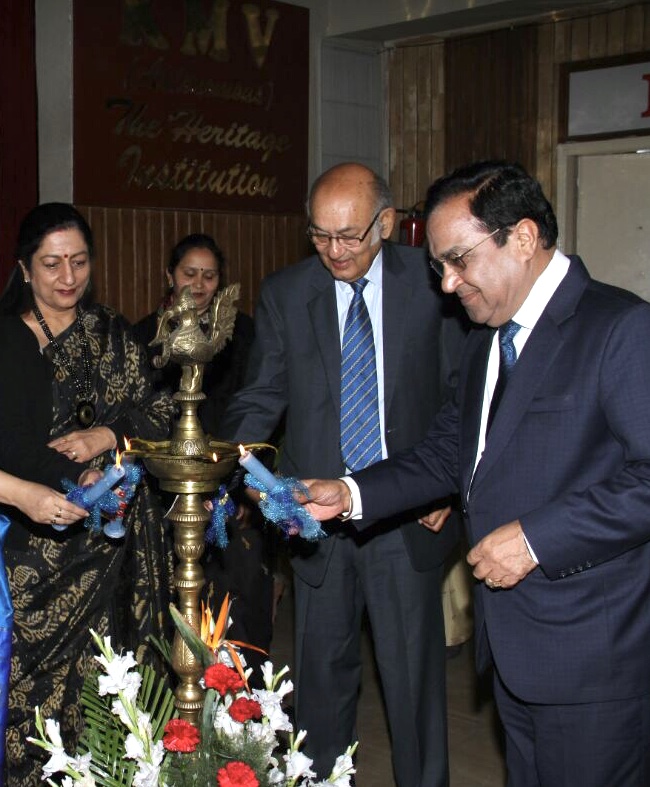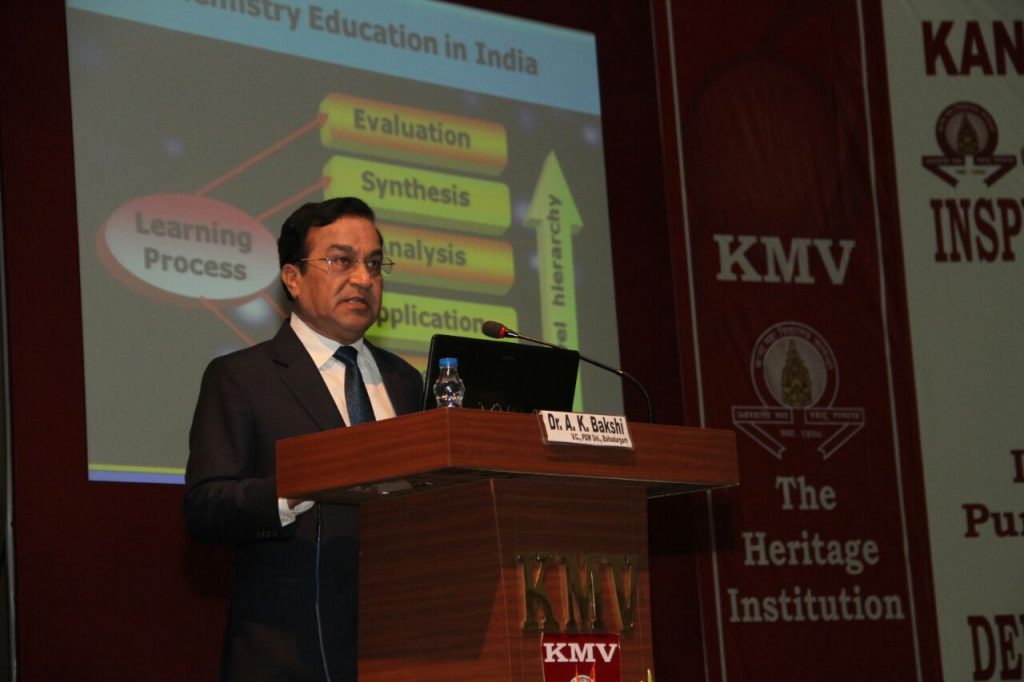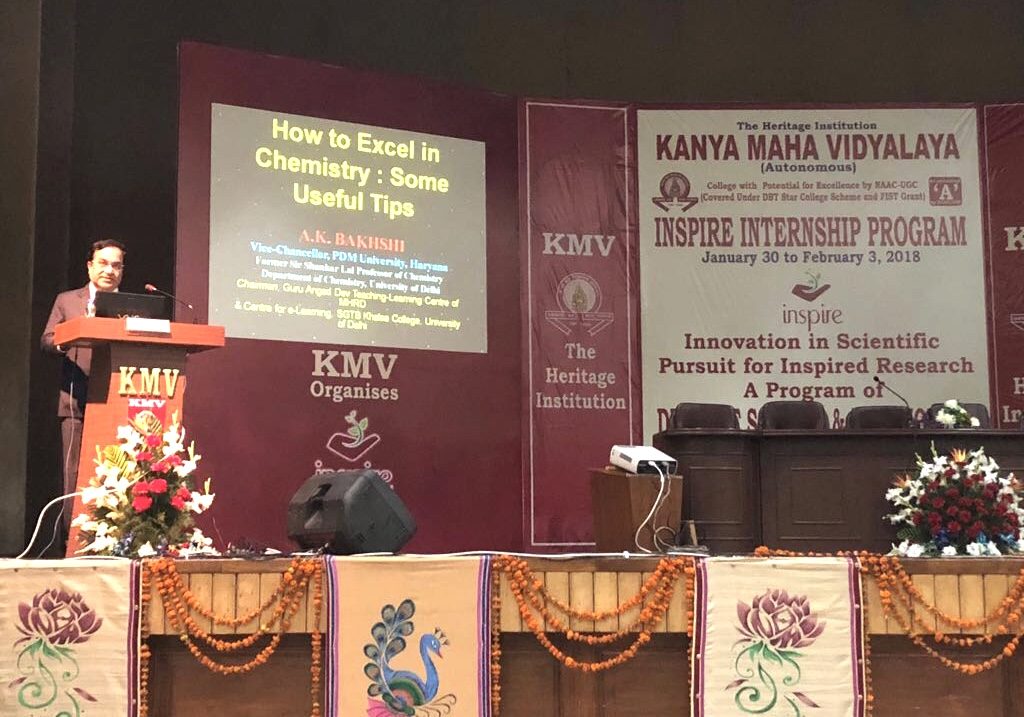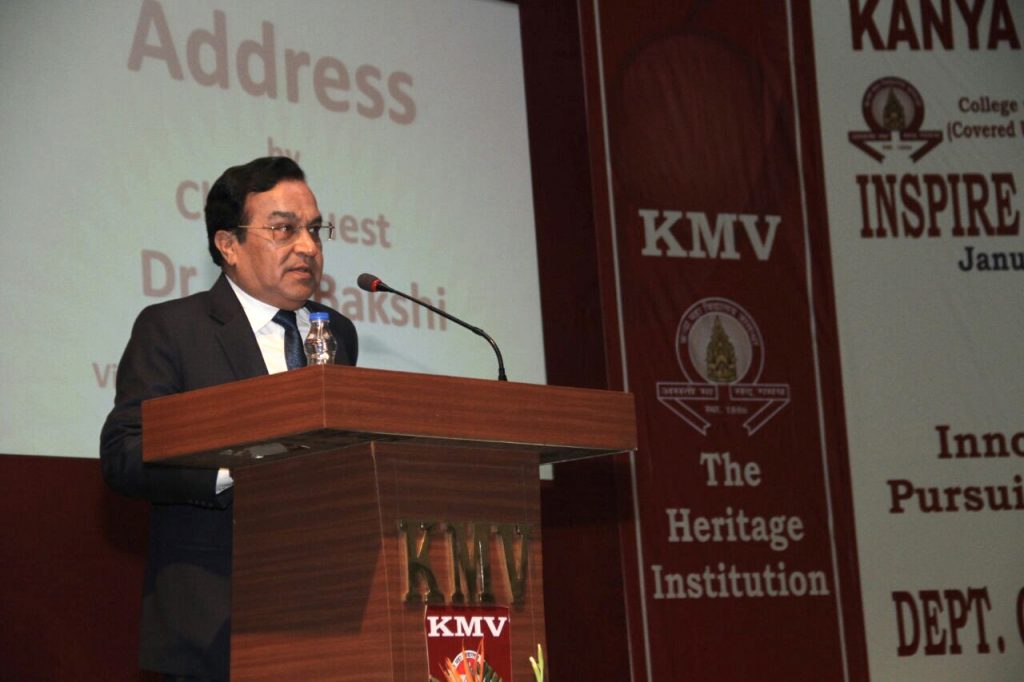 Speaking on the occasion, Prof Bakhshi said that if India is to do well in scientific research, we must ensure the quality of education imparted to the students. The focus of teaching in schools and colleges must shift from rote-learning and scoring high marks to encouraging thinking, innovation and creativity amongst the students. We cannot do high quality research if the habit of out of box thinking is not nurtured amongst the students from school days. Prof Bakhshi also exhorted the teachers about the importance of their role in building a nation and said that their teaching should reflect the amount of thinking done on the subject.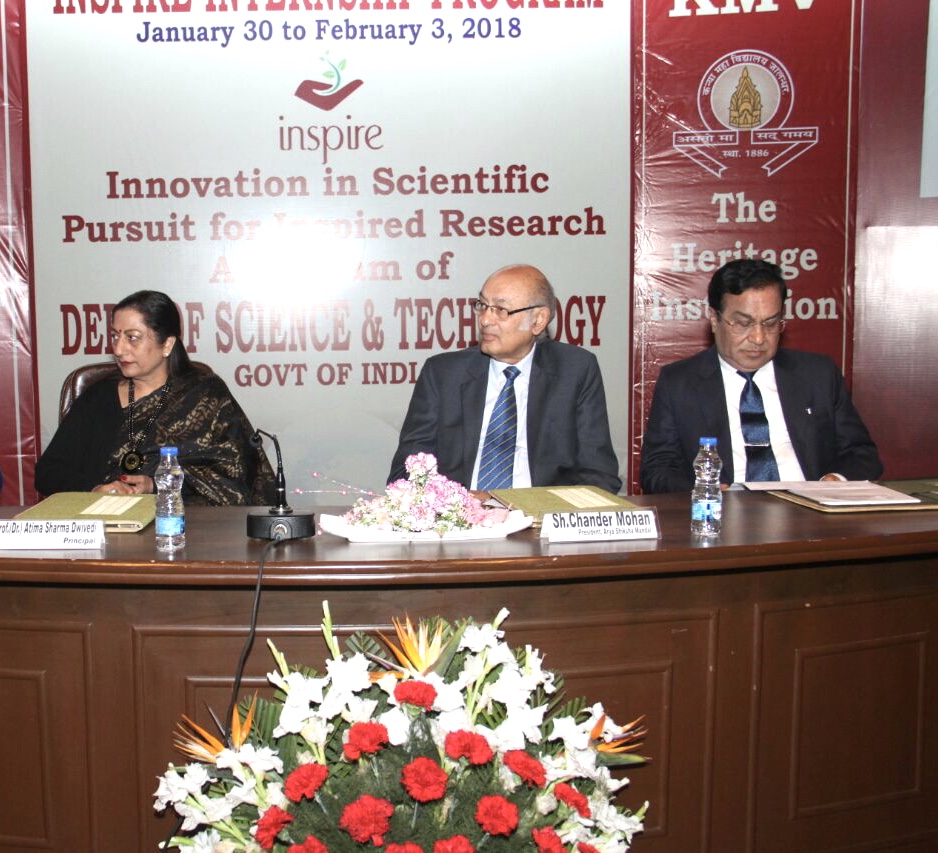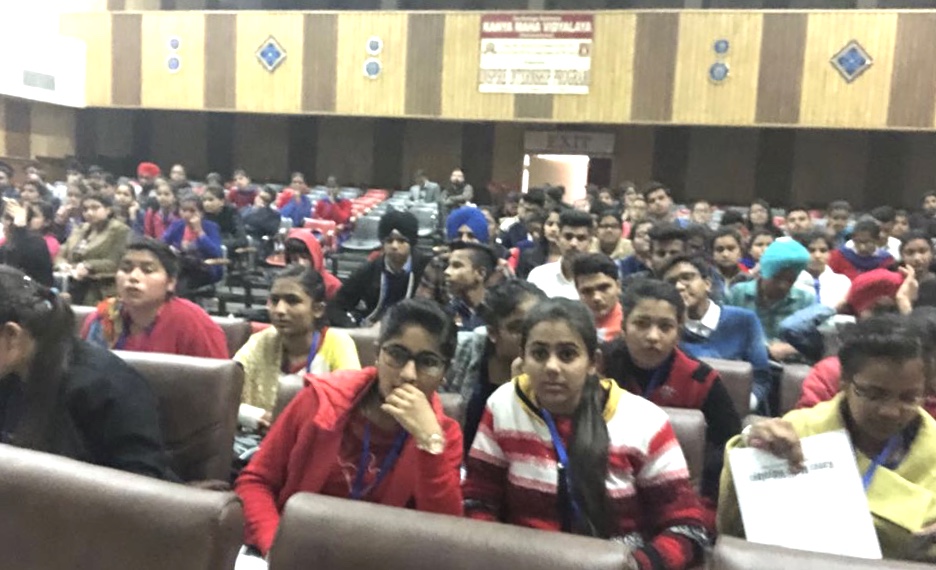 Earlier in the day Prof Bakhshi also delivered a talk on "How to Excel in Chemistry : Some Useful Tips" to the students. Some of the tips given by him include : Read Less, Think More ; Focus on clarity of Fundamental Concepts; Development of Problem Solving Skills, Logical reasoning and Scientific Temperament; Management of Time and Self-Discipline etc.