PDMU VC Inaugurates International Chemistry Conference
PDM University Vice-Chancellor Prof. A. K. Bakhshi was the Chief Guest at the inauguration of the 2-day virtual International Conference on New Trends in Chemical Research (ICNTCR-2022) organized by the SUS Govt. College, Matak Majri, Ijri, Karnal under the aegis of Department of Higher Education, Govt. of Haryana on 29th April 2022.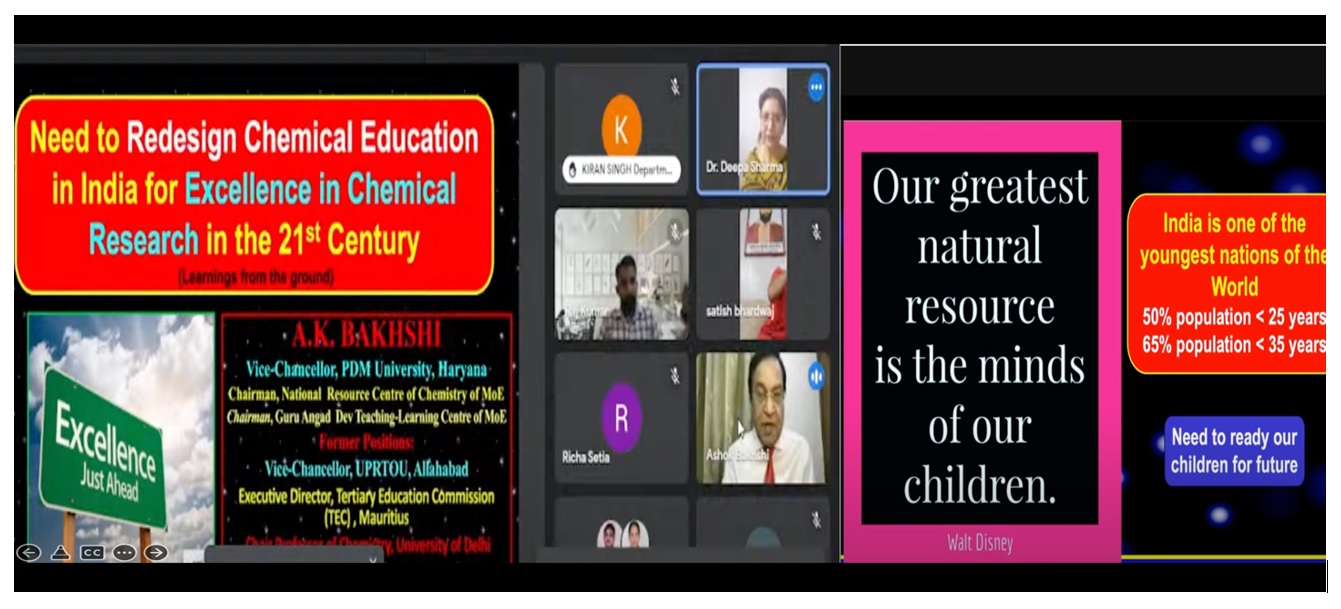 Also present on the occasion were Dr. Satish Bhardwaj, Principal of the college, Dr. Gulab Singh, Convener of the Conference and Prof. Neera Raghav, HoD, Chemistry Department, Kurukshetra University besides members of the Advisory and the Organising Committees.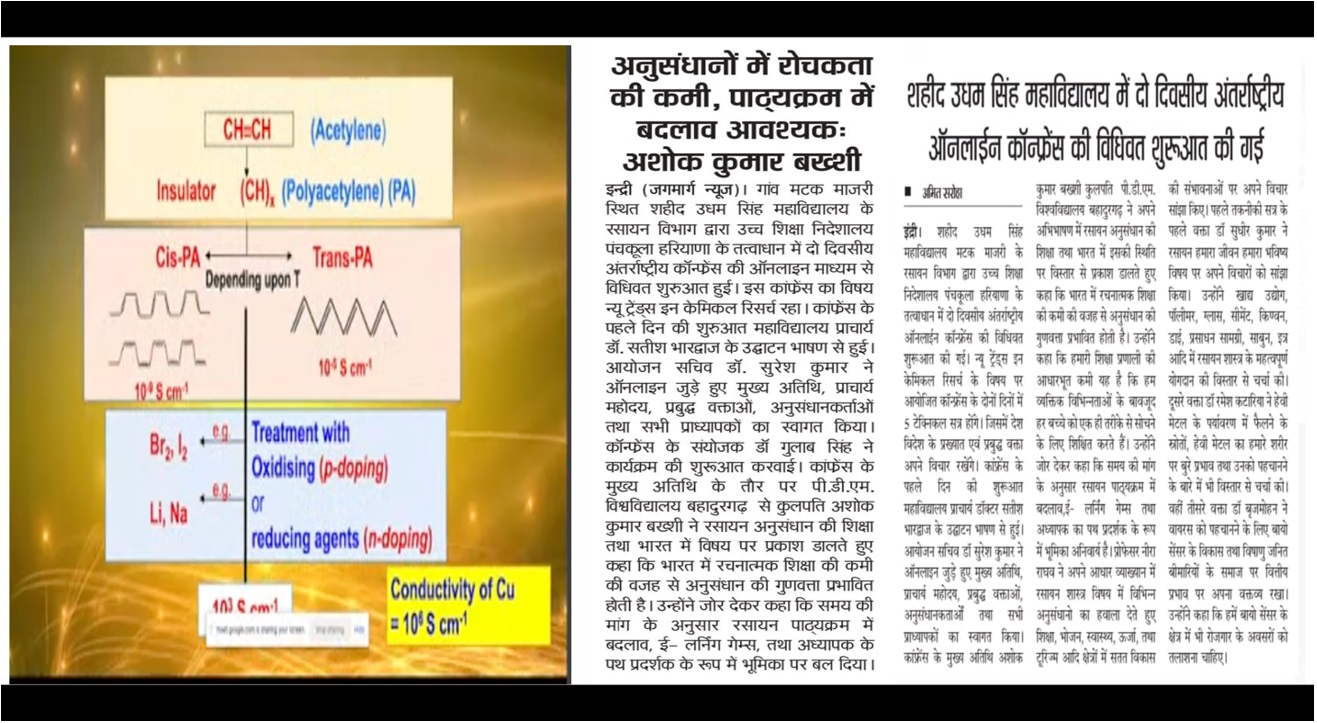 On this occasion, Prof. Bakhshi spoke on "Need to Redesign Chemical Education for Excellence in Chemical Research in India in the the 21st Century". Prof. Bakhshi in his address said that chemical education is the foundation of chemical research which is the corner stone in the development of a nation. He said that chemical education in the country needs to be redesigned in the light of the challenges of the 21st century such as exponential growth in chemistry knowledge, newer methods of learner-centric teaching such as project-based and problem-based learning, experiential learning and collaborative learning as well as flipped classroom model. The focus of teaching as well as assessment in chemical education needs to be higher-order thinking skills so as to produce creative minds in the country, Prof. Bakhshi said.