PDMU VC on The Changing Face of Higher Education in India
Prof. A K. Bakhshi, Vice Chancellor PDM University was the Chief Guest at the Valedictory Function of the Chemical Society CHEMSO of St. John's College, Agra. St. John's college is a 170 year old college and is amongst one of the best in the country. It has produced many distinguished alumni including the former President of India Dr. Shankar Dayal Sharma. The college has one of the most beautiful buildings in North India.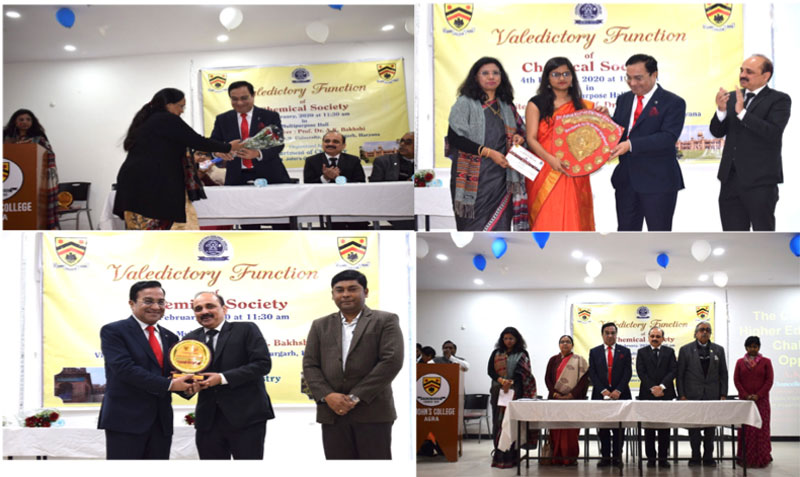 Also present on the occasion were Padamshree Dr. D K Hazra, Prof. S P Singh, Principal of the college, Dr. Susan Verghese, HoD of Chemistry, Dr. Madhurima Sharma, HoD of Hindi and Dr. Poonam Das, HoD of Psychology amongst others.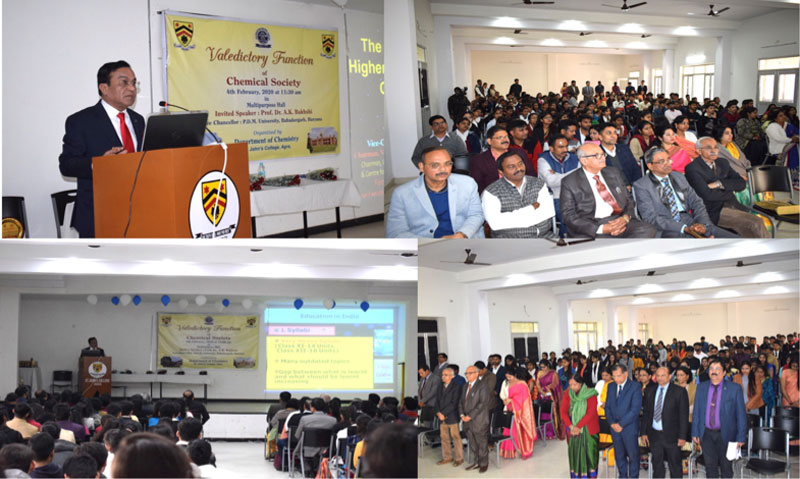 On this occasion Prof Bakhshi delivered a talk on "The Changing Face of Higher Education in India : Challenges and Opportunities". His talk included various developments on Higher Education sector such as expansion of higher education sector from 25 universities in 1950 to 993 universities at present, concern for rote learning , dearth of creative minds in India, Integration of ICT with education, e-Learning and MOOCs, NEAT scheme, SWAYAM portal, new roles of teachers, capacity building of teachers in ICT skills and new technical skills required for the students etc.