Personality Development Session
PDM University organised a Personality Development session on the topic, "Goal Setting and Commitment" on 8th February 2018 in G4 Hall, PDMU Campus from 12:30 pm on-wards. The invited guest for the session was Dr. Badri Bajaj, from Jaypee Institute of Information Technology, Noida.
Faculties at PDM University were clubbed into two groups for the guest talk sessions. Group A had Faculty of Pharmaceutical Sciences, Faculty of Law, Faculty of Education, Faculty of Agriculture and Faculty of Architecture. Group B included Faculty of Engineering and Technology, Faculty of Physical Sciences, Faculty of Commerce and Management Studies, Faculty of Life Sciences, Faculty of Humanities and Social Sciences.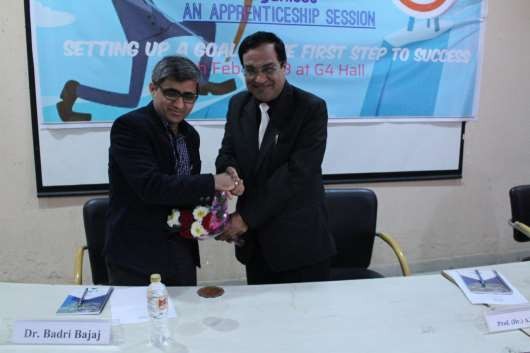 The first session commenced at 12:30 pm. The session was graced by Prof. (Dr.) A. K. Bakhshi, Hon'ble Vice Chancellor, PDMU. The emcee welcomed the dignitaries and the gathering. The guest speaker was welcomed and greeted with floral bouquet by Prof. (Dr.) A. K. Bakhshi, Hon'ble Vice Chancellor, PDMU.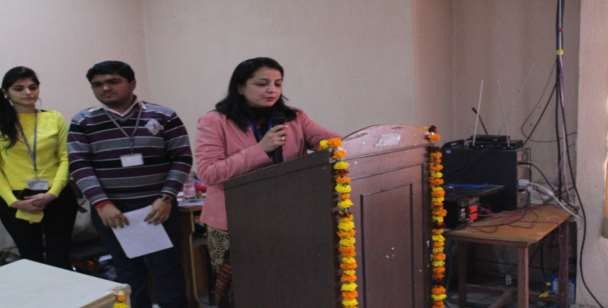 Prof. (Dr.) Hema Chaudhary, Dean, Student Welfare and Dean, Faculty of Pharmaceutical Sciences welcomed the faculty members and students to the session.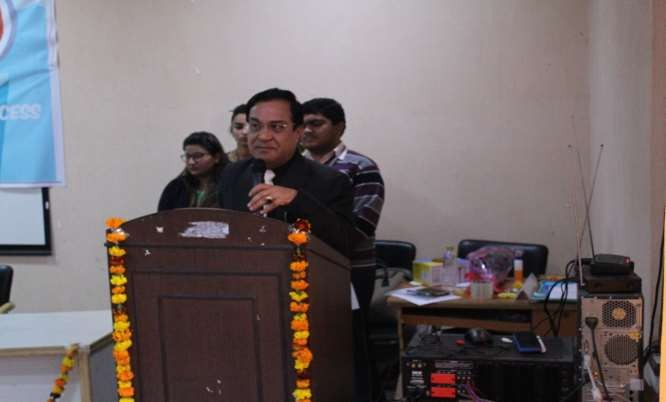 Prof. (Dr.) A.K. Bakhshi, Hon'ble Vice Chancellor, PDMU addressed the gathering by stating that in today's competitive world and challenging environment, an individual with an all-round development is going to make a mark for himself. He quoted Darwin's Theory of Survival of the fittest, and highlighted that the fittest is the one who has all the qualities or can develop overall qualities. He also emphasised that the attitude, way of talking, behaviour, mindset, constitute a personality which altogether can make a difference in his/her standing in the society. He also mentioned that a student must have an all round development in order to face problems seeking jobs, as the companies are not necessarily hiring very qualified person but are hiring only those who have right mindset, dedication towards their work and have a goal in life.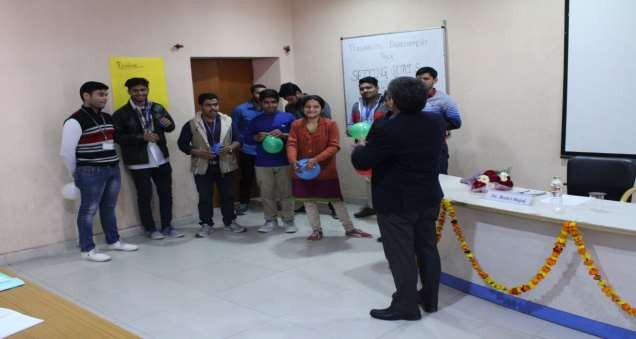 The speaker Dr. Badri Bajaj started the first session by stating the importance of setting up goals in life. He indulged students in activity to make them understand the methodology behind setting a goal and also helped them with tips to increase their concentration levels and focus. He discussed about the influence of the society in setting up a goal and also advised students to stick to their own thinking and have their own perspective towards situations and handle them accordingly. As he concluded the first session, he interacted with the students about their current goals and the force which drives them towards attaining it. He also highlighted the reasons for not achieving those goals.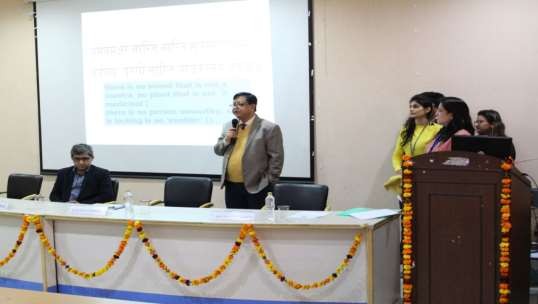 The second session was graced by the presence of Prof. (Dr.) R.C. Bhattacharjee, Hon'ble Pro Vice Chancellor PDMU. He addressed the gathering and stated the importance of a goal in life. He said that anyone can achieve a goal in life provided he/she is determined towards it and is willing to work hard to achieve the set goal. He also stated that one should set a goal and plan properly to achieve the same. He quoted "a goal without a plan is just a dream".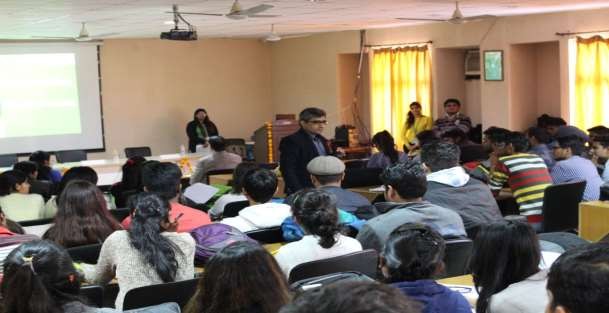 In the second session the speaker Dr. Badri Bajaj introduced students to many case studies, one being that of US President, Abraham Lincoln who failed many times before becoming the President of US, because of his bulldog determination, willingness to follow his dream and determination. He advised students to think big in life and set small goals at one time. In the end he concluded the session by quoting, "there is sound that is not a mantra, no plant that is not a medicine, there is no person unworthy, what is lacking is an enabler."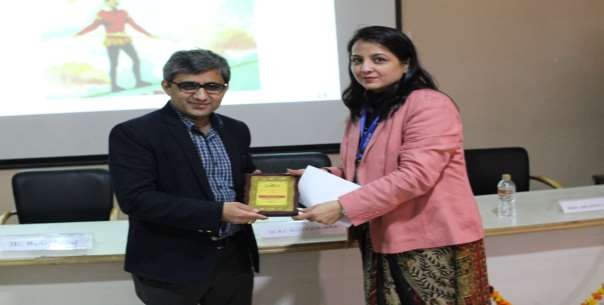 The program concluded with vote of thanks by Prof. (Dr.) Hema Chaudhary, Dean, Student Welfare and Dean, Faculty of Pharmaceutical Sciences. The guest speaker Dr. Badri Bajaj was presented a momento as a token of appreciation by Prof. (Dr.) Hema Chaudhary.