Pharma Rally & Health Camp 2016


PDM College of Pharmacy and PDM University for the third consecutive time enthusiastically organized a Pharma Rally and Health camp in view of the Haryana Swarna Utsav and Swacch Bharat Abhiyan on 09th of December, 2016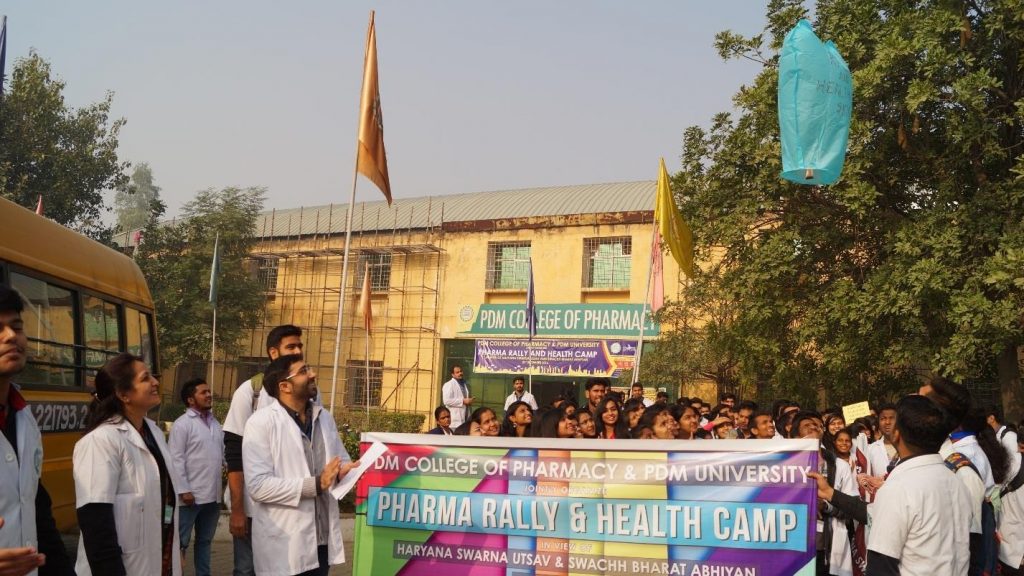 PharmaRally and health Camp came out as a bright Opportunity to reach out to general public and make them aware about the Pharmacy Profession, Role of Pharmacistin Healthcare, Medicare, Drug Discovery, safe use of Drugs and importance of cleanliness and general hygiene.All the students of B. Pharma and M. Pharm, Faculty Members joined the initiative.
Event started with assembly of students in reception area of PDM College of Pharmacy where students took a round of PDM campus by from where they were took to LowaKhurd village in college buses.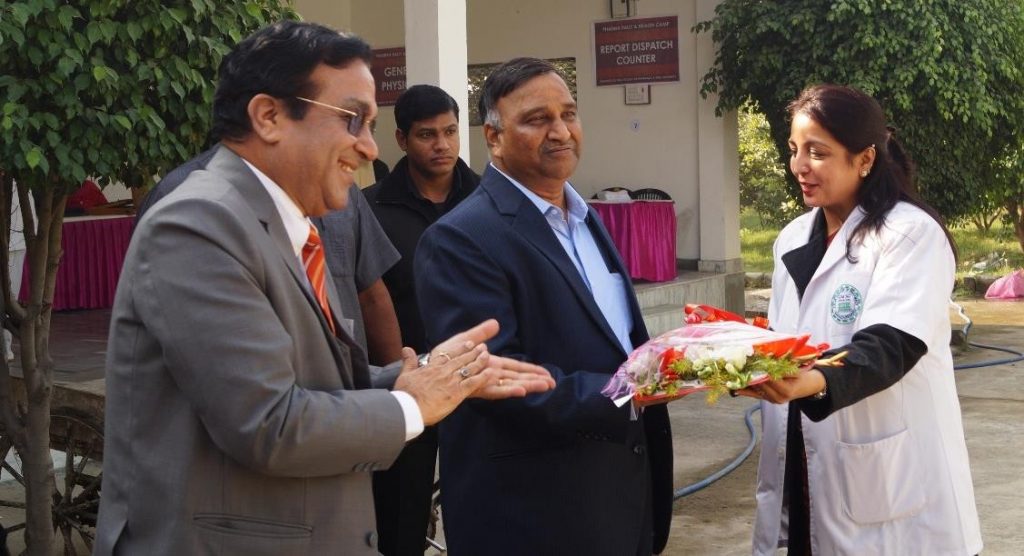 Event was Graced by Mr. P.K. Gupta, Chairman of Belco Pharma and Dr. (Prof.) A.K. Bakhshi, Hon'ble Vice Chancellor, PDM University. Mr. Gupta and Dr. (Prof.) A.K. Bakhshi were felicitated by presenting a floral bouquet by Dr. Hema Chaudhary, Principal, PDM College of Pharmacy. Event was cordially inaugurated by Mr. P.K. Gupta and Dr. (Prof.) A.K. Bakhshi with sky lantern.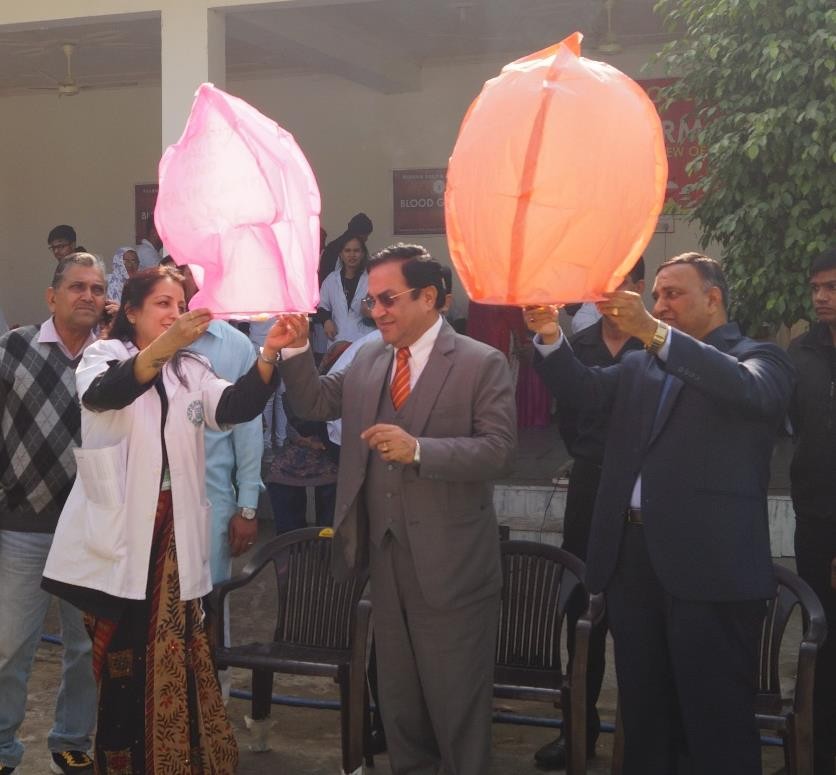 They welcomed the students who had gathered for the event and appreciated efforts of PDM College of Pharmacy for taking a step ahead for the betterment of LowaKhurd Village.
During rally all the participants were wearing lab-coats, the single-most identity of pharmacy profession and held banners and play-cards with messages of safe medication use and healthy lifestyle. The students in different teams had been to different parts of the village LowaKhurd chanting slogans to attract public eye to the message to be delivered. This rally has been successful in opening eyes of public about medication use, realization of importance of pharmacy profession and cleanliness.


PDM College of pharmacy and PDM University with the support of Nandini Free Health Checkup Society, Lion's Club Bahadurgarh and BelcoPharma conducted free health check-up. In the camp more than 200 villagers took benefit of the free health camp that included BMI Check, Blood Sugar Monitoring, Blood Pressure monitoring, Blood Oxygen monitoring and eye checkup.


Pharmacy students were trained a day before the camp to perform all the tests with the support from Belco Pharma, Dr. Kirti Munde (Opthalmologist) and Dr. Nagpal (General Physician). Physicians were arranged for the event who checked the patients and prescribed the suitable medicine. Students gave suggestions for healthy living and proper use of medication to the villagers.
PDM College of pharmacy and PDM University also conducted a door to door health survey along with Health Camp which included 500 families of LowaKhurd Village. The aim of survey was to find out the actual health habit of people residing in village and their way of storing and using medicine. Whole college was divided into Multiple groups and each group was assigned with specific area of village where they reached and collected data. The data collection was based on the questionnaires provided to teams. The questions were related to health like how often they wash hand, brush teeth, take medicine, Whether they take it on prescription, Get a Bill and how they store them. Team members gave public valuable information on health. From survey we got to know that people are far less concerned about their health and do not complete their medicine course when they get symptomatic relief during medication course.This survey gave first Hand information about the lifestyle of Indian villages. The level of awareness is meager and unhealthy lifestyle causes life-threatening diseases.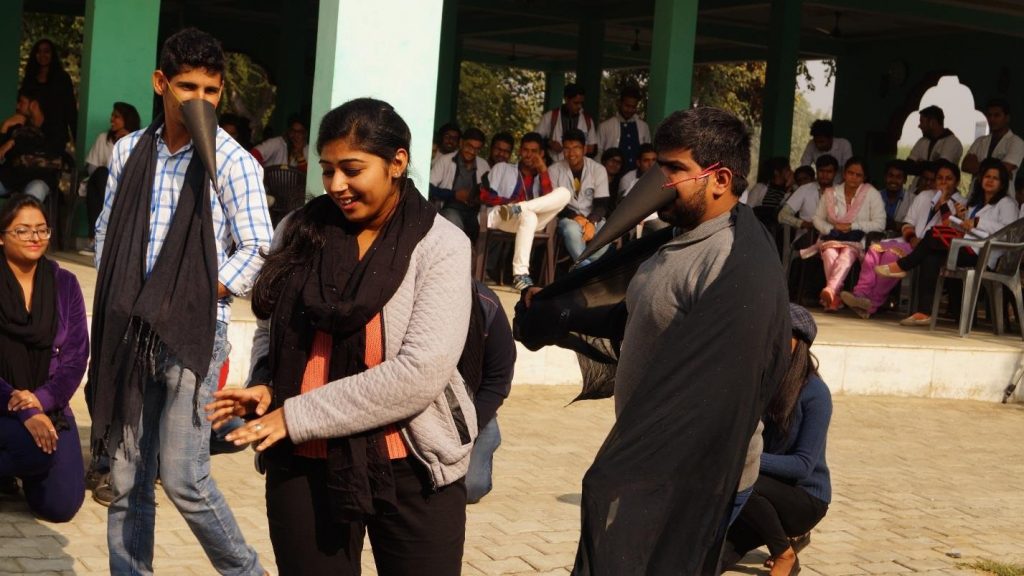 Along with the Health Camp students of various years were divided into teams where they were doing NukadNatak outside the checkup area for awareness of General public coming to Camp. It served as good utilization of time for patients waiting for their turn. From all the teams. Second year team was awarded as the best team who performed NukadNatak. Winner team was also appreciated by Mr. P.K. Gupta by presenting them a cash prize of Rs. 21,000 for boosting confidence and determination of the winner team.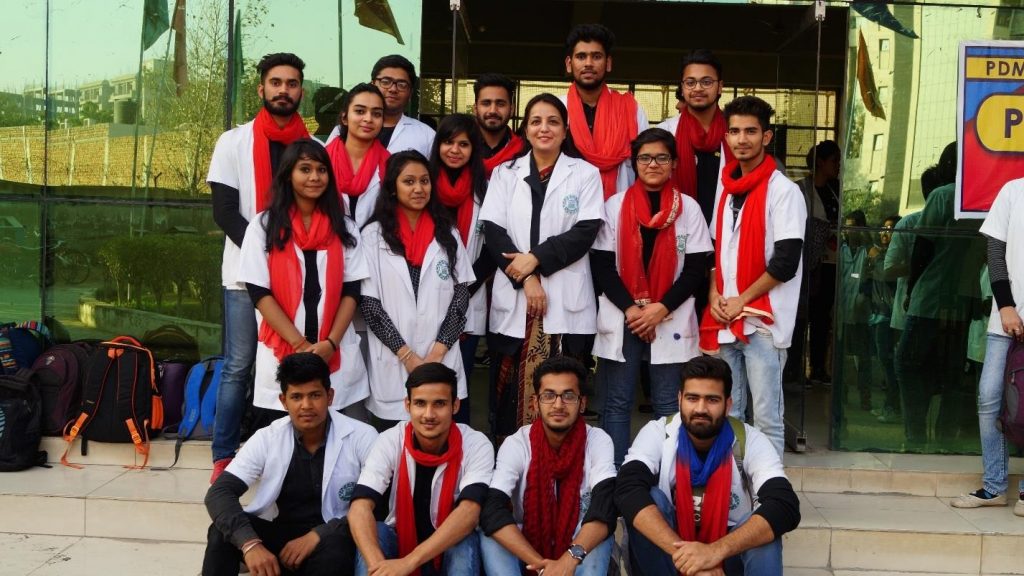 Event was concluded by Honorable Principal Dr. Hema Chaudhary by offering Vote of Thanks to Guests, Doctors, Village Sarpanch, Students and Faculty Members. Students and Faculty members were guided to Refreshment area where they were served lavish food.