Plantation Drive 2022 & Poster Making Competition
The Department of Computer Science & Engineering in association with the Faculty of Commerce and Management celebrated the start of a new year as per Indian calendar by organising a "Plantation Drive" and "Poster Making Competition" on 1st April 2022 from 10:30 AM in the University campus with a vision to inspire students about benefits and importance of plants and leave behind a clean and beautiful surroundings for future generations to come.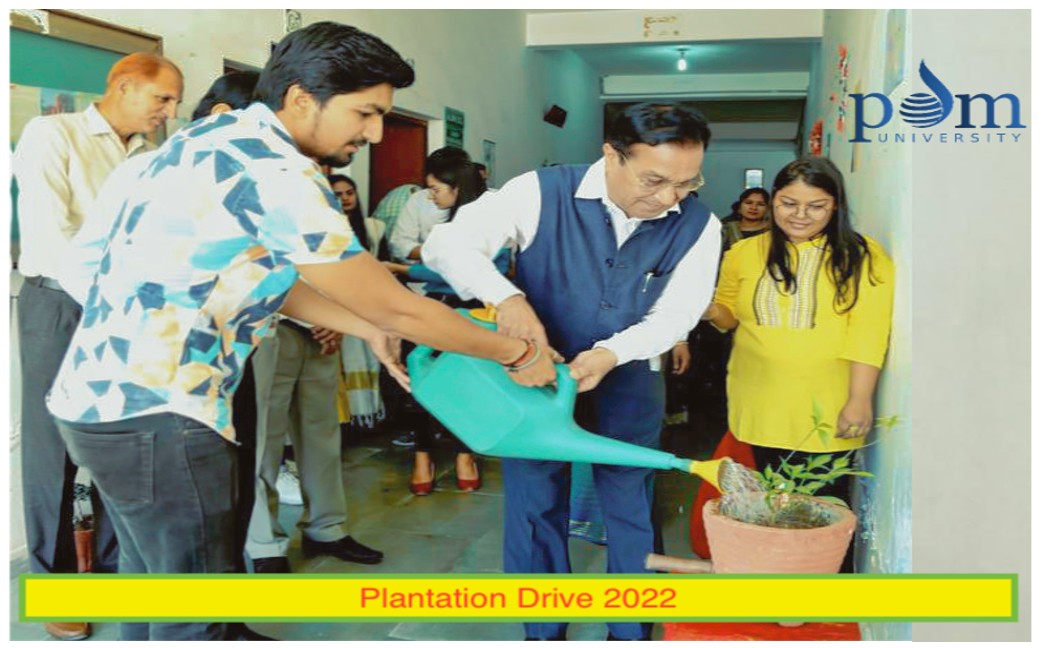 At start of the programme, the stage was addressed by Head of the CSE Department, Dr. Jasvinder Kaur who invited our hon'ble Vice-Chancellor, Prof. A. K. Bakhshi to share his wise words among the students. Our hon'ble Vice Chancellor mentioned the purpose of this 'Plantation Drive 2022' is to inspire everyone to work towards 'ecological restoration' and to prevent ecosystem degradation happening due to the increasing pollution present around cities.

Furthermore he shared that plants are like lungs for mother earth. He explained how even the serious environmental conditions like deforestation, flooding and soil erosion can be avoided by planting more trees and the restoring balance of nature.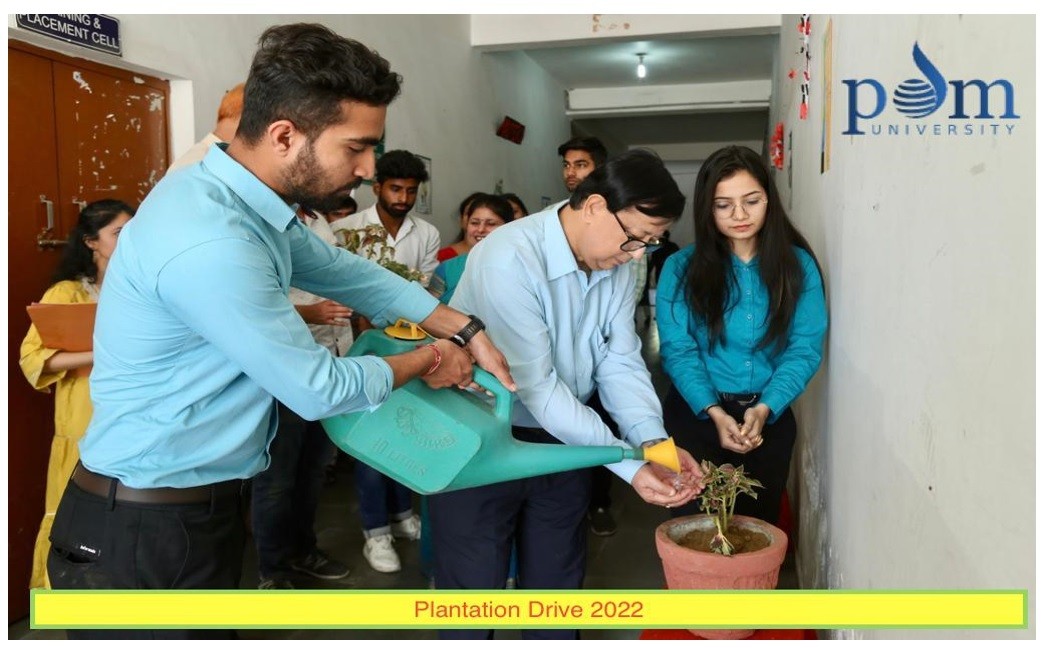 Followed by him, hon'ble Pro Vice Chancellor Prof. (Dr.) R.C. Bhattacharjee also stated that plantation is giving life to mother earth and how even one plant is capable to produce oxygen for over 10 people to survive. With this he encouraged all the students to plant at least 2 plants in their home for better health of their family.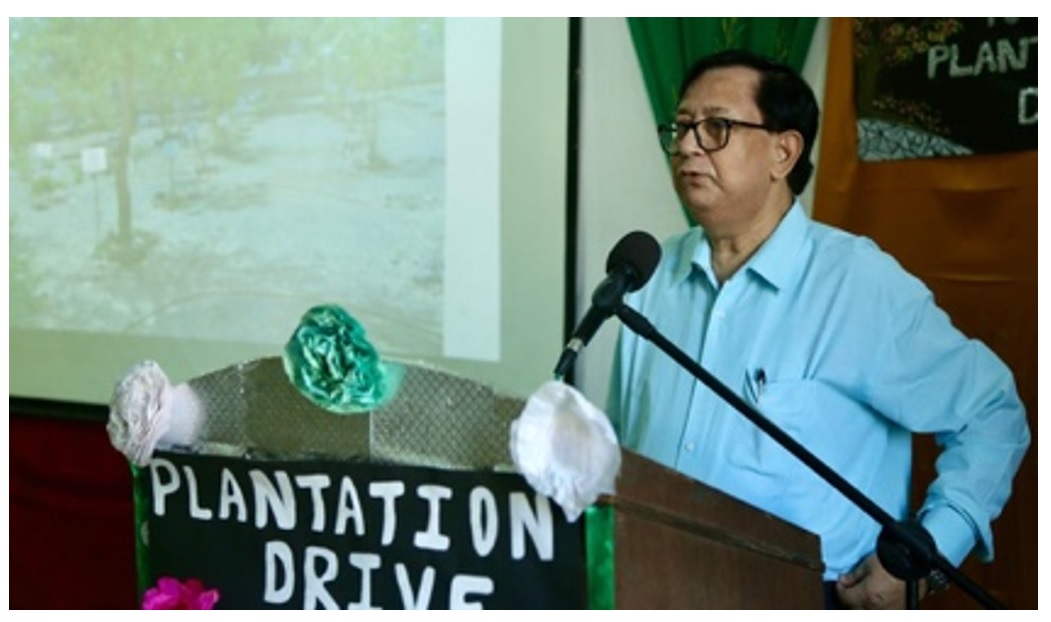 After which the plantation drive was started and Vice-Chancellor Prof. A. K. Bakshi along with faculty, staff members and students planted saplings of various plants across the campus area.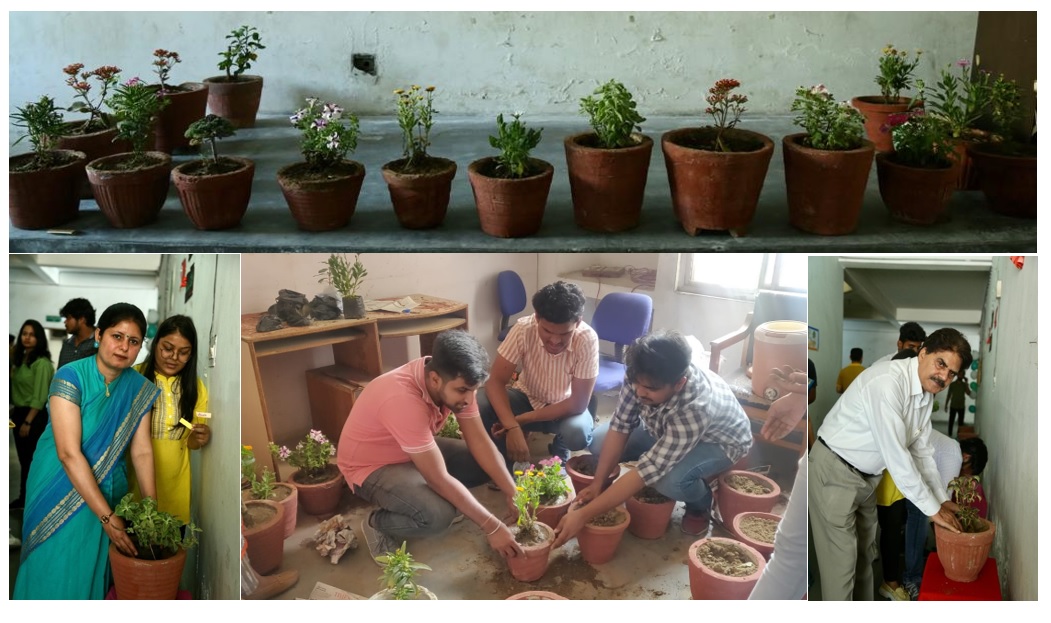 Another special highlight of this programme was the Poster making competition in which many students participated with a theme on need of awareness for plantation, out of which Sudhanshu Tiwari, Avni, and Shruti Yadav were selected as first second and third respectively. They were also facilitated with certificates and gifts from hon'ble Vice Chancellor, hon'ble Pro Vice Chancellor, respected HOD, CSE Department and respected HOD, Faculty of Commerce & Management.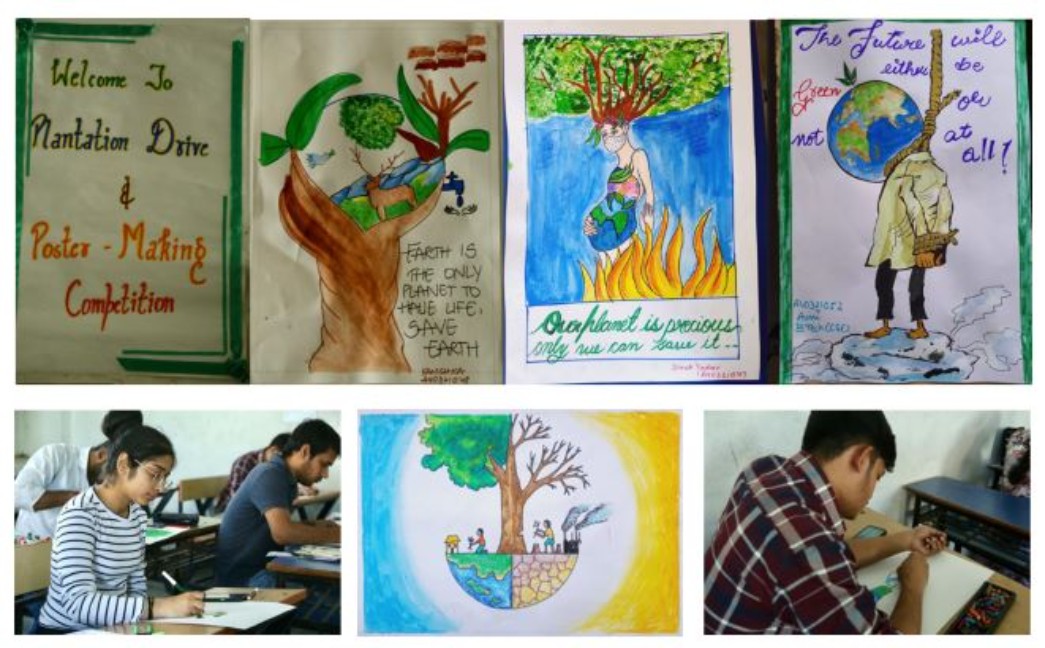 During this activity, Dr. Rampal Singh, Dean Faculty of Engineering and Technology, Mr. Virender Hooda, Estate officer also planted saplings.
The faculty coordinators from Technotuner & Ignite club Ms. Diksha Chawla and Ms. Vaishali Sharma played a very important role in organising the event. Ms. Deepa Ahuja from MBA Department put her best efforts to make this event successful.
The function exhibited various cultural performances by CSE department students like classical dance performance by Shruti Yadav, Skit performance by Ayinaa group, poetry by Abhinav and Manan followed by singing performances by Gaurav Tiwari and Chetna respectively.

The function was concluded with a vote of thanks from the head of CSE department Dr. Jasvinder Kaur and head of the Faculty of Commerce and Management Dr. Shikha Gupta with good wishes for all the participants. Convenor Akash Khapra and Co-Convenor  Pratik Jangra thanked all the volunteers for making this event successful.