Poster Making on CLEAN INDIA, GREEN INDIA
PDM University organised a poster – making competition on the theme "CLEAN INDIA, GREEN INDIA" on 01st October 2019 from 1:00 a.m. onwards with great zest, vibrancy and elation. The contest was organized in gymnasium in PDMU campus.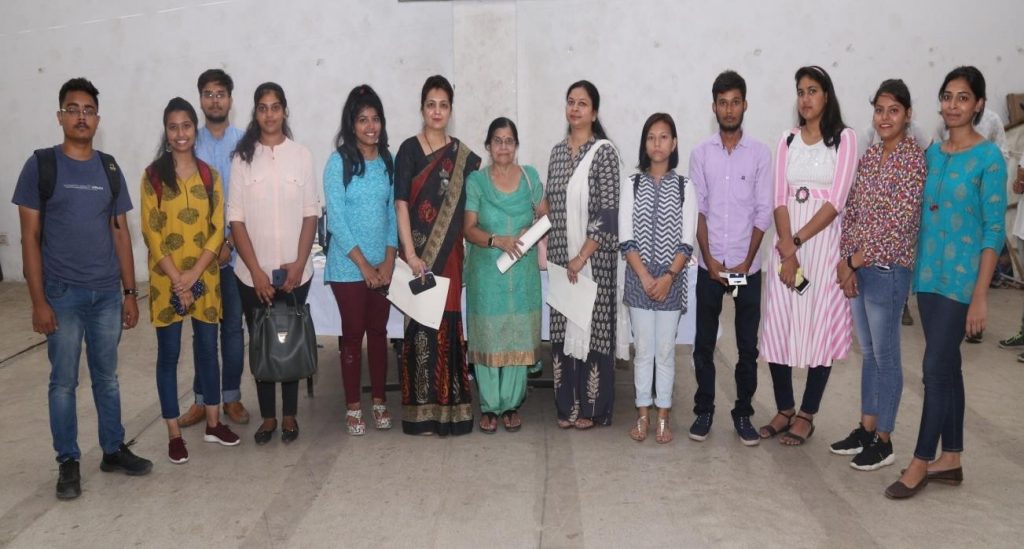 The main intent of organising the event was to make the students aware about the campaign, which the theme speaks of, that is, "Clean India, Green India" since the combination of these two makes the perfect and developing moment of India. Another aim for organising the event was to evoke a sense of responsibility and a sense of belonging towards the nation since it is extremely important to shape our young generation wisely so as to make them a responsible citizen. Compassionate and intelligent youth make the world a better place to live in and through various such events and initiatives; PDMU has always been striving hard to trigger hidden talents in its students.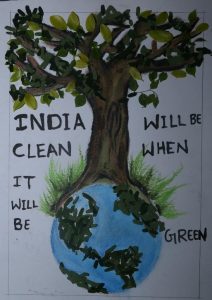 The students from different Faculties participated with joy and cheerfulness in the Poster Making Competition wherein, two teams from each faculty, consisting of two members in each team were allowed. Amongst the 13 faculties, 25 teams comprising of 49 students took part in the competition. The time allotted for the contest was 1 hour.
The budding Picassos and junior artists got down to business with creative ideas sending across a serious message on the importance of cleanliness. All the students showcased their artistic skills and came up with amazing ideas to portray their thoughts. Their enthusiasm and excitement shone bright as they poured their artistic, imaginative and blue-sky skills using vibrant colours to make bright, colourful and vivid posters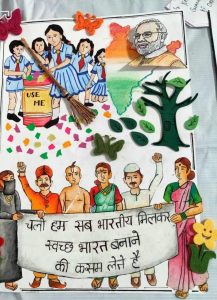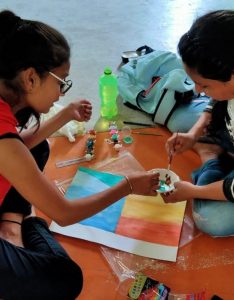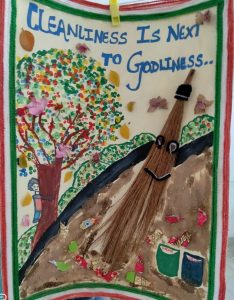 Then, the eminent jury of 3 judges, comprising of-
1. Prof. (Dr). Hema Chaudhary, Dean, Students Welfare and Dean, F/o Pharmaceutical Sciences
2. Dr Meena Khetarpal, Head, Dept. of Chemistry, F/o Physical Sciences
3. Dr Shikha Gupta, Head, F/o of Commerce and Management
evaluated the contestants and gave their judgement after inspecting each masterpiece on the criteria of concept, presentation and briefing. The winners for the competition were then proclaimed as –
• First position – Tamphasana and Abhishek (Faculty of Fine Arts & Design)
• Second position – Rythm and Bhanu (Faculty of Dental and Medical Sciences)
• Third position – Sachin and Utkarsha ( Faculty of Education)
• Two consolation prizes were shared between Gaurav and Shefali (Faculty of Life Sciences) & Kumar Vikash and Kamal (Faculty of Commerce and Management).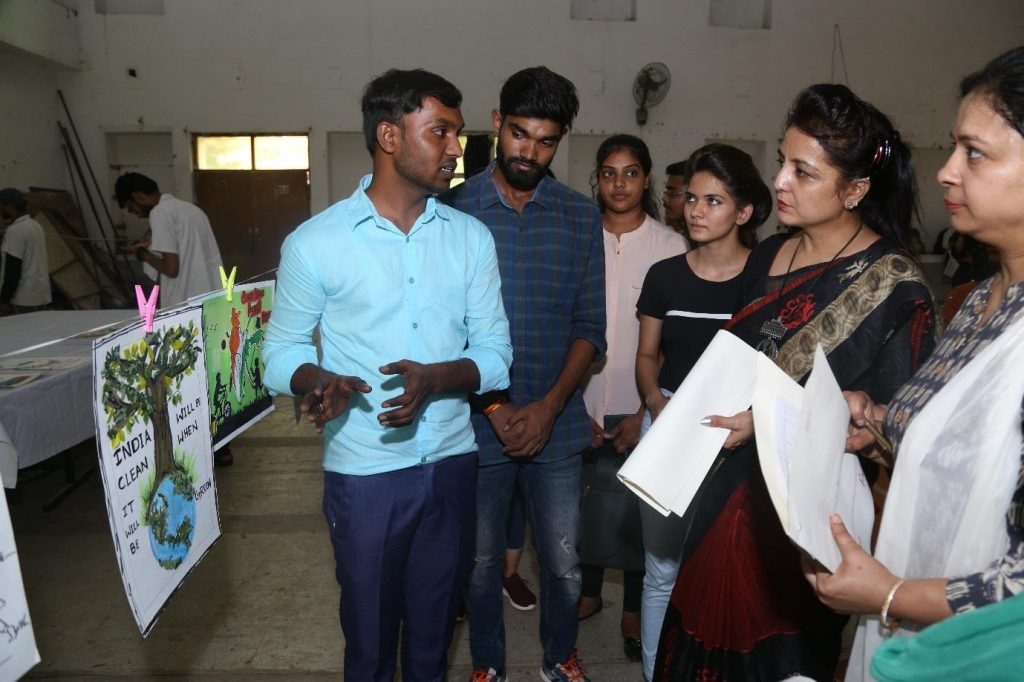 Overall, all the participants were appreciated by the jury for their efforts and also the judges themselves were overwhelmed to see the level of expressiveness and artistry of the students.