Poster Making and Rangoli Competition
PDM University organised a Poster Making and Rangoli competition in Faculty of Humanities and Life Sciences block on 25th Jan 2018 in view of the celebration of the 69th Republic Day.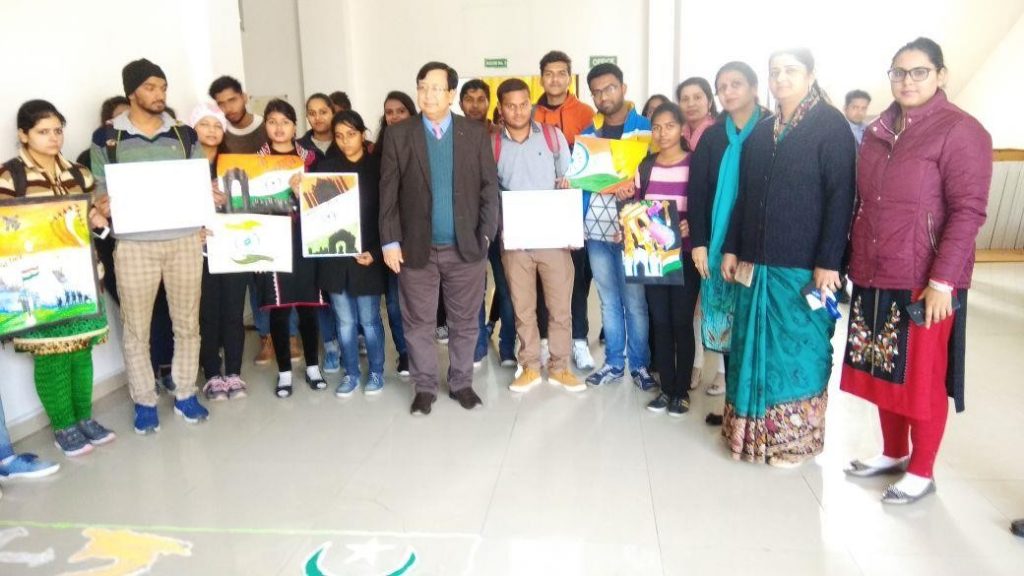 Students from the Faculties of Engineering and Technology, Faculty of Physical Sciences, Faculty of Commerce and Management Studies, Faculty of Humanities and Social Sciences and Faculty of Life Sciences participated in the competition. The competition was held in two phases, Phase I included Poster making Competition and Phase II covered Rangoli competition.
The students from different Faculties participated with joy and cheerfulness in the Poster Making Competition and showcased their artistic skills. The theme of the poster making competition was "PATRIOTISM'. They came up with amazing creativity. Their efforts and initiative was appreciated by one and all.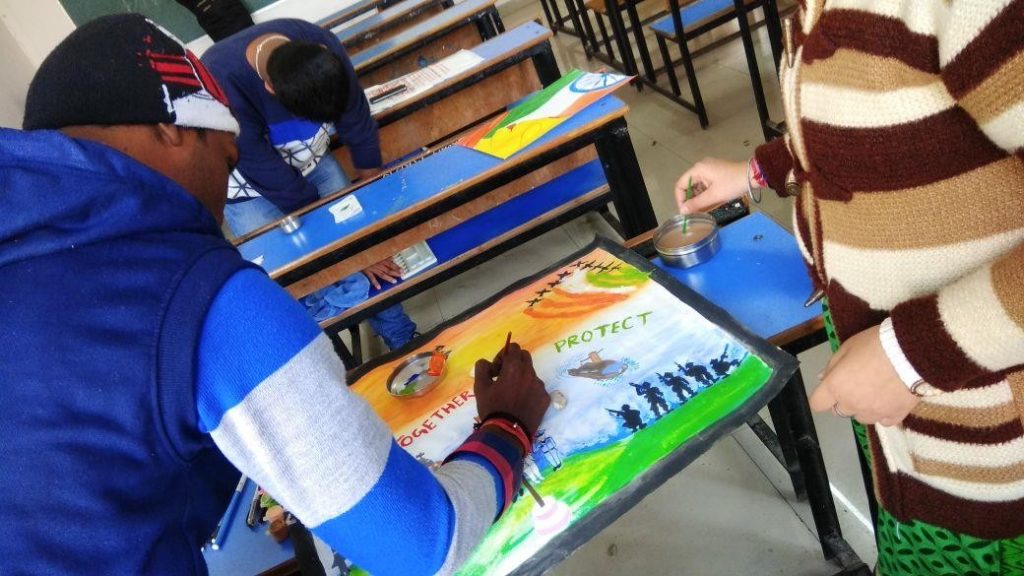 The winners of the Poster Making Competition  are
Nandini , BA Eng Hon, bagged the First position.
Kamal and Chavvi, BBA, stood second
Prakash Karmakar,MBA, stood third.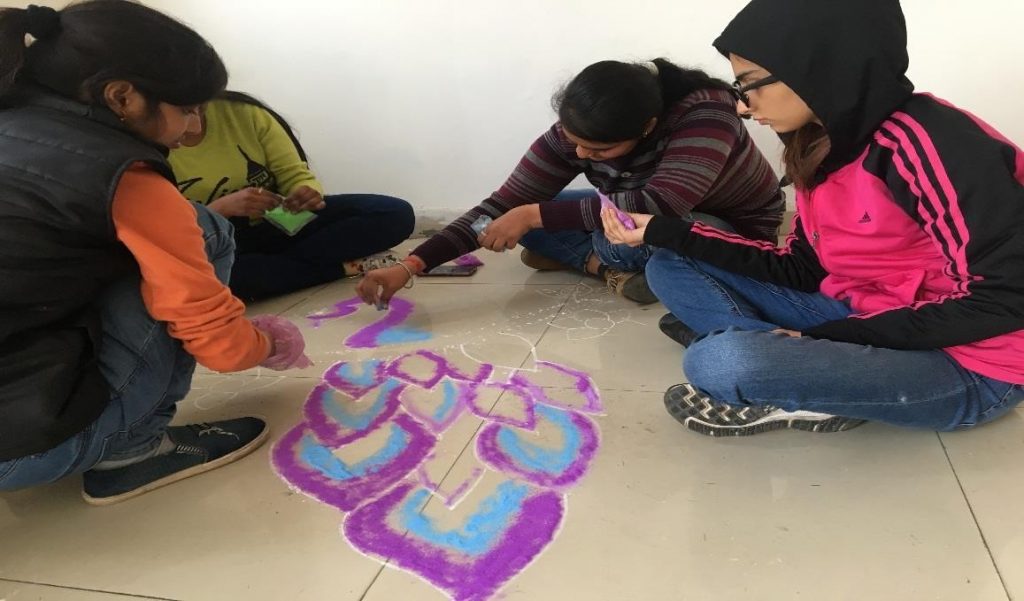 The second phase of the event included Rangoli making competition on the theme of Patriotism. The students participated with great zeal.  Their enthusiasm and excitement shone bright as they poured their artistic, imaginative and creative skills using vibrant colours to make bright and beautiful rangolis.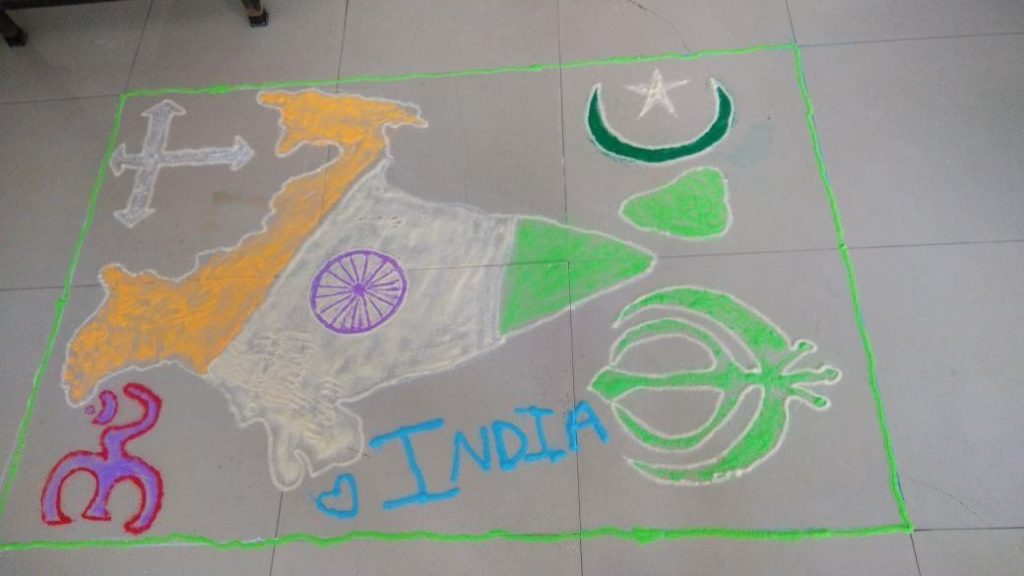 The first position was secured by Team A (BCA). Group effort, team spirit and individual inputs in the form of planning, designing, outlining, analyzing the colour combinations and presenting the final rangoli made the day for the winning team. The activity encouraged students to think and work creatively and promote artistic excellence.