Prof. Bakhshi addresses the chemistry students of MD University
Prof. (Dr.) A K Bakhshi, Vice-Chancellor PDM University was invited by the Chemistry Department of the MD University, Rohtak to deliver a motivational talk for their students on 12th March 2019. He spoke on "How to Excel in Chemistry in the 21st Century : Some useful Tips". Also present on the occasion were Prof S P Khatkar, Head of the Chemistry Department, Prof Vinod Bala, Prof V K Sharma and other faculty members.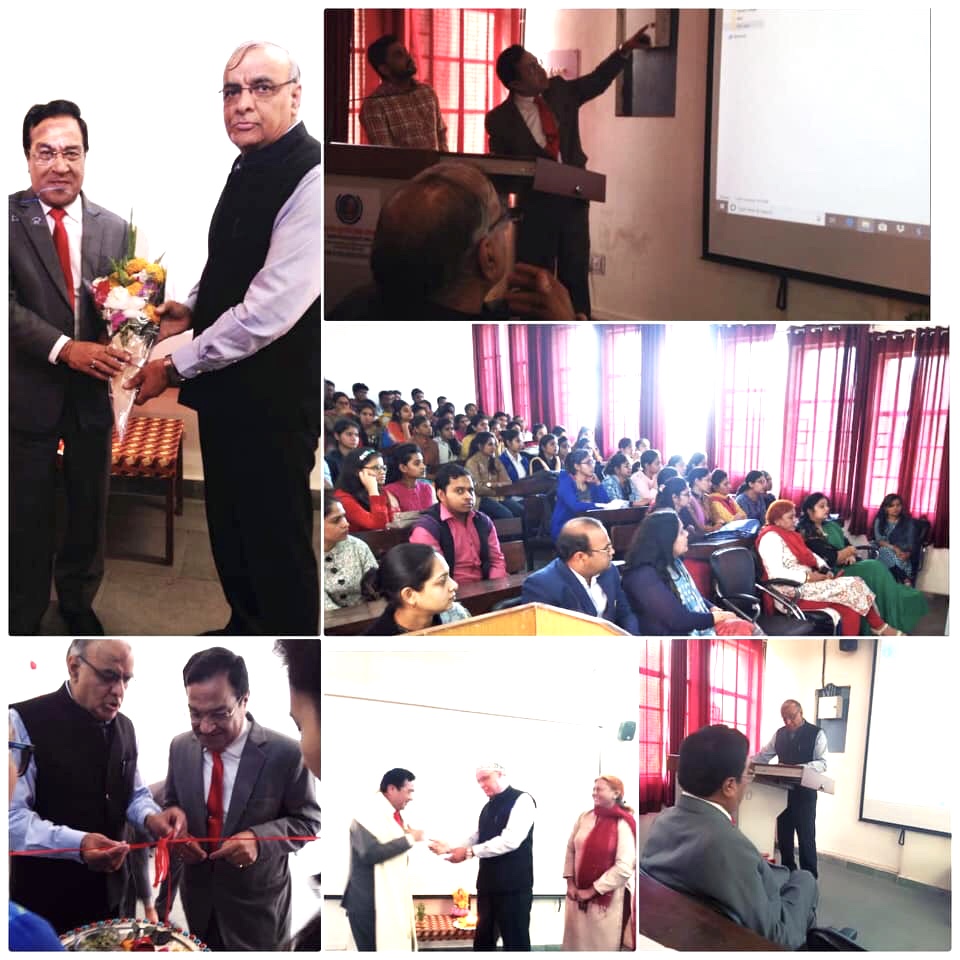 Prof. Bakhshi in his address said that there are many challenges in the 21st century for the chemistry students . These include amongst others growth of chemistry knowledge, some flaws in the chemistry education system in the country, dearth of creative minds in India and impact of technology on higher education etc. In such a scenario the chemistry students of the 21st Century need to have the following competencies : disciplinary knowledge and skills, skilled communication, sense of Inquiry, out-of-box thinking, critical thinking and problem solving skills, data analyzing abilities, digital literacy, ehical awareness lifelong learning attitude. Some other useful tips given by Prof. Bakhshi to the students include :Read Less, Think More ; Focus on clarity of Fundamental Concepts; Management of Time and Self-Discipline etc.
Prof Bakhshi also said that if India is to do well in scientific research, we must ensure the quality of education imparted to the students. The focus of teaching in schools and colleges must shift from rote-learning and scoring high marks to encouraging thinking, innovation and creativity amongst the students. We cannot do high quality research if the habit of out of box thinking is not nurtured amongst the students from school days. Prof Bakhshi also exhorted the teachers about the importance of their role in building a nation and said that their teaching should reflect the amount of thinking done on the subject.