Prof. Bakhshi's Motivational Address at the National Conference
PDM University Vice-Chancellor Prof. A. K. Bakhshi delivered a highly motivational address to both the students and teachers at the 2-day Multidisciplinary "National Conference on Science and Technology for Sustainable Future' organized by the DAV College, Jalandhar Delhi on 6thMarch 2020. Also present on the occasion were Dr. Girish Sahni, former DG, CSIR, Prof B R Mehta, IIT Delhi, Prof. B S Kaith, NIT, Jalandhar amongst others. Nearly 400 delegates attended this conference.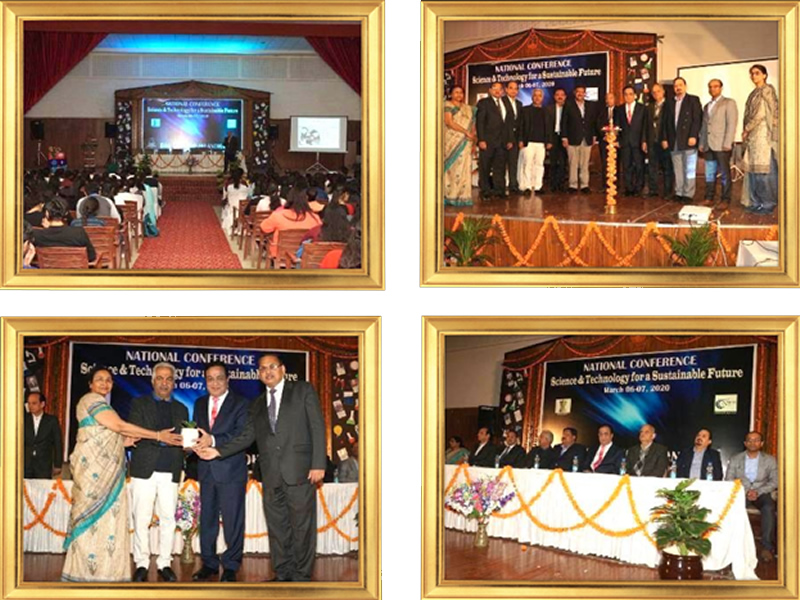 On this occasion Prof. Bakhshi spoke on "Towards Excellence in Science in the 21st Century: Challenges and Opportunities ". Starting with what he meant by excellence in science, he highlighted the challenges which the scientists of all disciplines are going to face in the 21st century and also gave tips to overcome them. He said that in India there is a very serious dearth of creative minds and that our education system needs to encourage thinking, innovation and creativity amongst the students. Prof Bakhshi urged that the students instead of going for rote learning and scoring high marks should be encouraged to do out-of-box thinking so that they become more creative and innovative. He also encouraged the students to embrace technology and become tech savvy.