Republic Day Celebration 2020
PDM University celebrated Pre-Republic Day 2020 on 24th January with immense zeal and grandeur. The celebration started by welcoming Honourable Vice Chancellor Prof. (Dr.) A.K.Bakhshi, Pro-Vice Chancellor Prof. ( Dr.) R.C.Bhattacharjee and Dean of Students' Welfare and HOD of Pharmacy Prof. (Dr.) Hema Chaudhury. The honourable guests shared their valuable thoughts with the students and conveyed the message of Unity, Tolerance and Brotherhood. Honourable Vice Chancellor Prof. (Dr.) A. K. Bakhshi portrayed the strength of Democracy and the endless vistas it opens to exploit the available talents in the best possible ways. Honourable Pro-Vice Chancellor Prof. (Dr.) R.C. Bhattacharjee mentioned the history of the Republic Day and the continuous efforts put by our Heroes to achieve the same.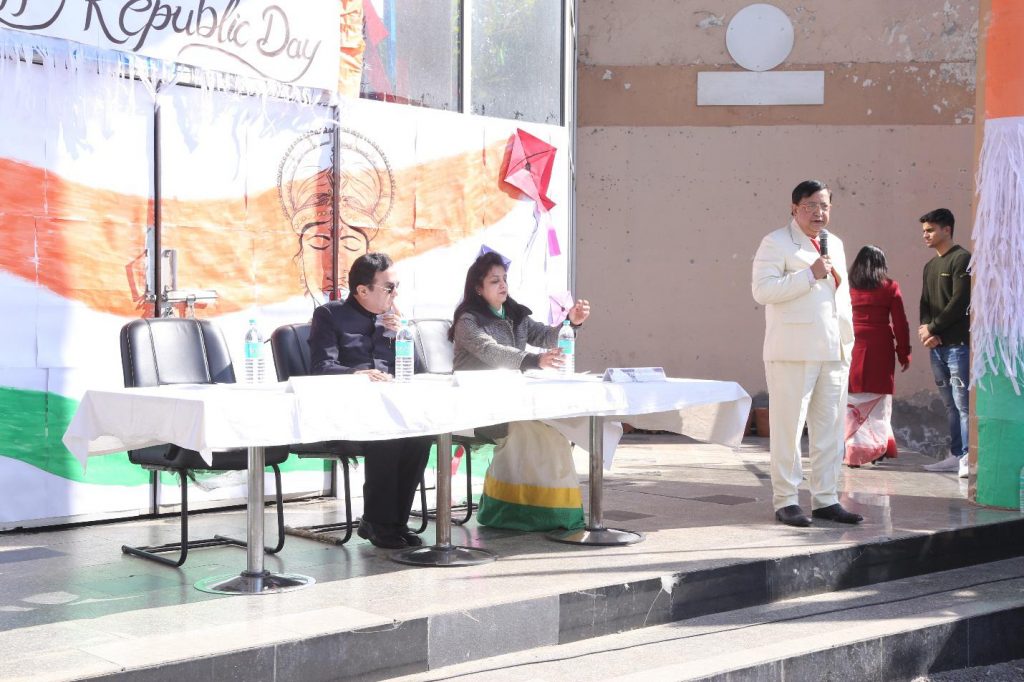 It was followed by amazing performances by students who, through their songs and dances, added excitement and joy to the celebration.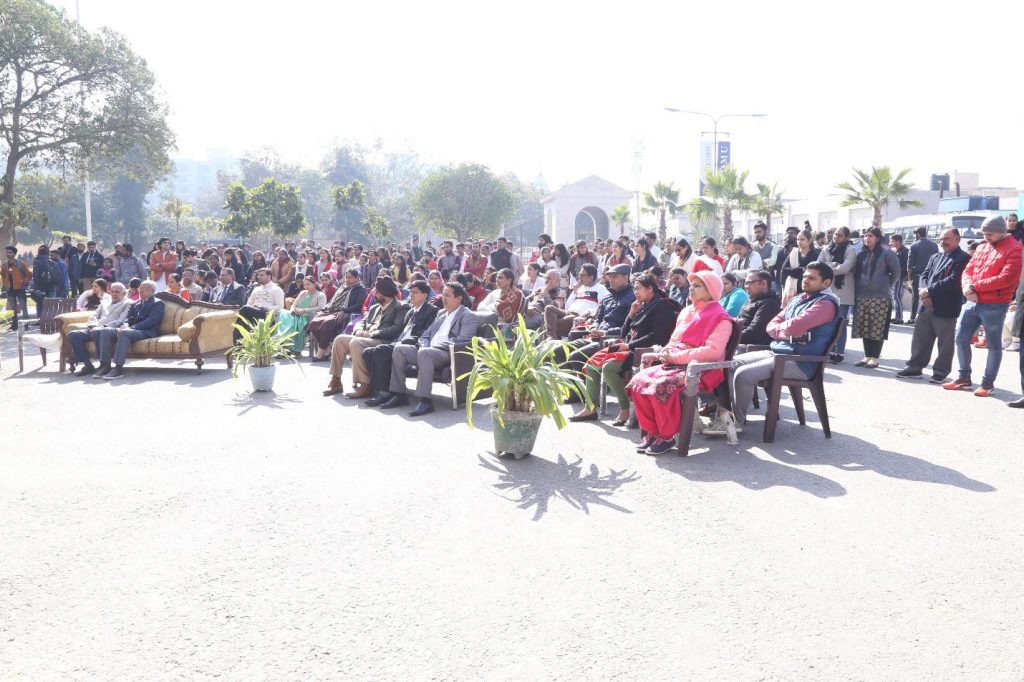 The celebration was based on the Heroes who fought for our freedom as well as our heroes of Army, Navy and Air Force who put all their efforts in protecting and maintaining the achieved freedom. From Vande Matram to Ekla Chalo to Bhangra – the legacy from each and every part of India mesmerised  the entire campus of PDM University. At the end Prof.( Dr.) Hema Chaudhury presented the vote of thanks and congratulated the students on their grand performances.