Session On Stress Management
The greatest weapon against stress is our ability to choose one thought over another.
PDM University, Bahadurgarh organized an online SESSION ON STRESS MANAGEMENT for students of PDMU on 24th July 2020. The stress management is all about how to deal with stress, anxiety, how to keep our mind calm. Stress makes us restless, uncertain, insecure and it's destructive for us. This stress management session turned out to be very helpful for students as we know reducing unnecessary stress can make us more productive and creative.
Students from all departments of PDM University came forward and showed active participation in the session. The event started with a brief introduction delivered by facilitator Ms. Sukriti, Assistant Professor, HOD – Department of Psychology. This session is conducted to boost confidence among students, make them believe in themselves and to stay relaxed.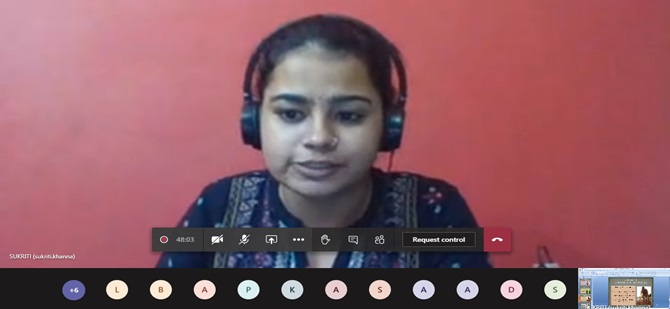 The event was conducted online on MS Team under the coordination of Ms. Kirti Jha, Event Coordinator, and in the presence of Mr. Vinay Kandhal, Student Chief Coordinator and Mr. Ankur Shukla, Head Coordinator.
The Session was conducted by Ms. Sukriti, Assistant Professor, HoD Department of Psychology. She delivered the best knowledge one can ever expect regarding stress management. She also made the students to do some quick yet effective exercises which calmed their mind very quickly. Students discussed about their anxieties, stress and fear without any hesitation. The following points were highlighted by Sukriti Madam to control stress:
To never doubt on yourself.
Never badge yourself with negative words.
To focus on self-love.
To change your environment if it gives you negative vibes.
To do some creative work and spare some time for yourself.
The session was very effective, and students were highly satisfied and jovial at the end of session. After this wonderful session our Chief Coordinator, Mr. Vinay thanked Ms. Sukriti for sparing her valuable time for this session and also thanked all the members who actively joined the seminar & appreciated the efforts of organizing team to make it happen.