Tree Plantation Drive
PDM University has had a long standing tradition of preservation of culture, heritage and flora and fauna of the mother earth. A tree plantation drive was organised by students of Faculty of Pharmaceutical Sciences, PDM University to celebrate the glorious occasion of Gandhi Jayanti so as to commemorate the 150th birth anniversary of Father of the Nation, Mahatma Gandhi with great ardour on October 3rd, 2019 from 02:00 p.m. onwards under the umbrella of Prof. (Dr.) Hema Chaudhary, Dean, Faculty of Pharmaceutical Sciences, PDMU and Dean, Student Welfare at Pharmacy garden, PDMU campus.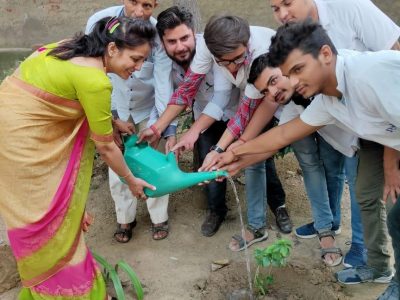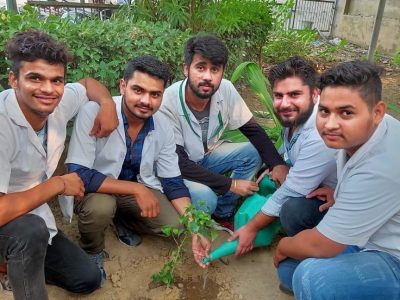 The initiative for this unconventional, blue-sky and innovative thought was taken by 2nd Year students of D.Pharma wherein, the other Pharmacy students also came forward and joined them for executing and accomplishing the deed. The main aim of this drive was to sensitize people towards the need to preserve our environment & ecology and also to contribute in the Go clean Go green initiative as it is our foremost responsibility as well as duty to contribute our bit in keeping our city clean and beautiful.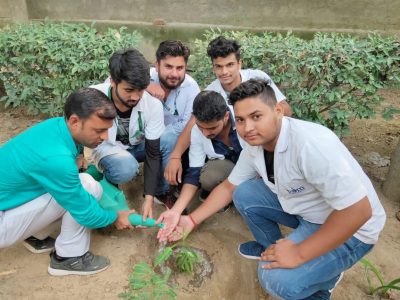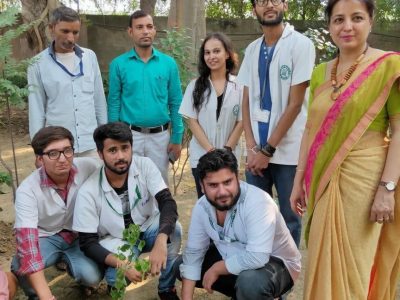 With a vow to save environment, the youngsters of PDMU planted saplings in the garden where the staff members also chipped in and showed their valuable contribution. The event was organised with a motive to let the young children know about the importance of planting the saplings. Also, this proved to be as a lifetime cherishable memory for the students.