Vice Chancellor at the Global Education Summit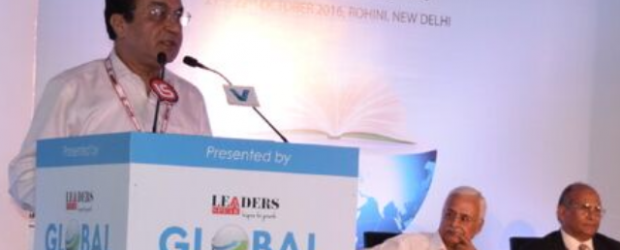 Prof. A. K. Bakhshi, Vice-Chancellor PDM University Bahadurgarh, delivered an address on Future of MOOCs in India at the Global Education Summit 2016 organized by Leaders Speak Magazine in New Delhi on Saturday, 22nd October 2016. Speaking on the occasion Prof Bakhshi said that Massive Open On-line Courses (MOOCs) are an upcoming trend in current educational scenario in India and can prove a game changer for higher education. These courses which are now being developed in India for all levels viz. +2, UG and PG can be an answer to the growing demand for enrolments in higher education besides making education learner-centric. He said that the basic philosophy of MOOCs is 3As i.e any time, any one and any where. These courses are going to prove a boon for all learners : those who want to do these courses for credit transfer as well as those who are lifelong learners. However Prof. Bakhshi cautioned that the quality of the content as well as its multimedia enrichment of MOOCs are going to be the prime determinants of their quality.
Prof. Bakhshi is the leading e-learning expert of India and also Chairman of the Centre for e-Learning at SGTB Khalsa College of the University of Delhi which was felicitated for its contributions in the field of e-learning at this Summit.