Virtual Farewell Organized by "BION' The Life Science Society
Farewell make us treasure the countless memories of college life,a mixed feeling of sorrow and happiness. The BION Society of Life Sciences organised a Virtual farewell as farewell week from 23rd July to 27th July. The theme of the farewell was "Let us celebrate Virtually". The earlier part of the event was held on the Official Instagram page of Bion Society @pdm_bion_society  from 23rd to 26th & last  concluding events were organised on 27th July 2020 at MS Teams meeting app.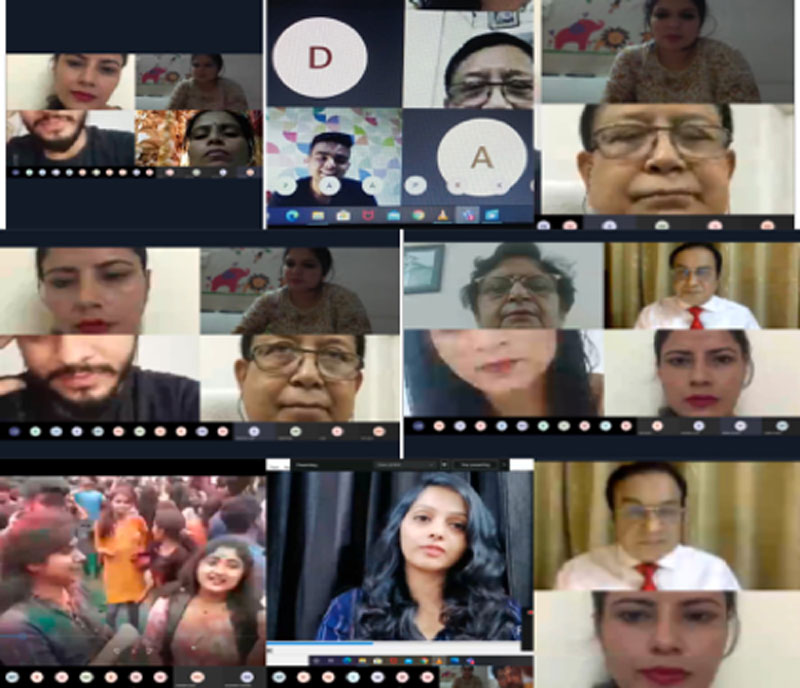 There were 3 rounds of presentations by the seniors in the farewell. The first & second round was held on Instagram Page of Bion Society @pdm_bion_society. Third round of the event was conducted on MS Teams meeting app on 27th July. The online meet began with the welcome of Chief Guest, Hon'ble Vice Chancellor, Prof. A.K. Bakshi, Hon'ble Pro Vice Chancellor, Prof. R.C. Bhattacharjee, Dr. Laxmi Narula, HOD Life Sciences, faculty members and the seniors from 2020 batch.
The event was full of surprises which included a special guest our alumni Mr. Anuj Ohlan from the previous batch 2019, the Ex-President of the Bion, Life Science Society . The memories made by the seniors in the form of a video and also a special poem was dedicated to them by their juniors. Final round was conducted where the respected jury members asked 3 questions each to the candidates.
On the basis of results Mr. and Miss Farewell 2020 were declared. Mr. Farewell-Manan (BSc-Biochemistry) and Miss Farewell-Hemlata (MSc-Microbiology) were the winners. In the end  the seniors were asked about their journey and experience in  during their stay in the university. The seniors were presented e-certificates as a token of memory.
The event was concluded by the vote of thanks by Aanchal Verma, President of Bion Society  to thank Hon'ble Vice Chancellor, Hon'ble  Pro Vice-Chancellor for gracing the occasion , her team members , event co-ordinator Aditi Patial & Ria and the faculty coordinator to make this event successful.