Webinar on Career Pathway to Corporate World held at Department of CSE
The Department of Computer Science & Engineering, PDM University organized the "Career Pathway to Corporate World!" webinar over MS Teams. The session started with the warm welcome of our respected Head of the Department Dr. Jasvinder Kaur, coordinating teacher Ms. Diksha Ma'am and our  Guests Ms. Sucheta from Infosys and Ms. Tamanna from TCS, the alumni of batch 2017-21 B. Tech CSE.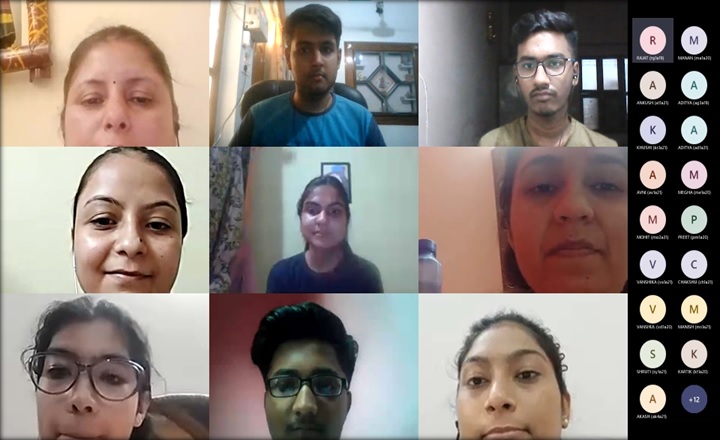 For the student, the most difficult thing is adopting changes in their life and it's a big step for any CSE student when he/she steps foot into the corporate world. It may sound easy but it's not, everyone needs guidance and a path to follow. So, this session was held for all the students who seek advice to triangulate the path and to conquer the step to enter the world of the corporate sector.
Ms. Sucheta & Ms. Tamanna divided the session into 2 essential parts. The first one was about aptitude skills and reasoning assessment to qualify for the entrance exams of any company and the second part was about interview, in this we were introduced to some advanced tips and tricks for a successful qualifying interview, like what is the real motive behind an interview. It is not an exam of questions and answers instead it is a way to understand the worth of a candidate who applies for the job. These discussions gave us a broader vision and made us see a wider view of the way to ace an interview.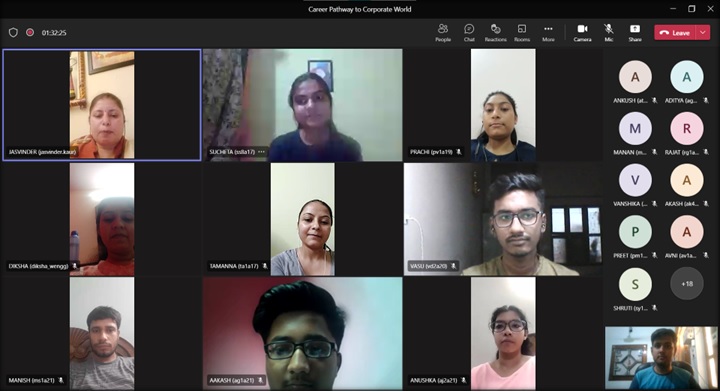 Later in the end, there were queries of students and ways to connect with the path shown by our guests and clear their concepts and get a precise hint or an idea of the potential they may hold to bloom in the coming future.
After that our honorable HOD and Diksha ma'am overviewed the topics of the webinar once again for our betterment and at last our HOD concluded the webinar with a vote of thanks to both of our guests Ms. Sucheta and Ms. Tamanna.