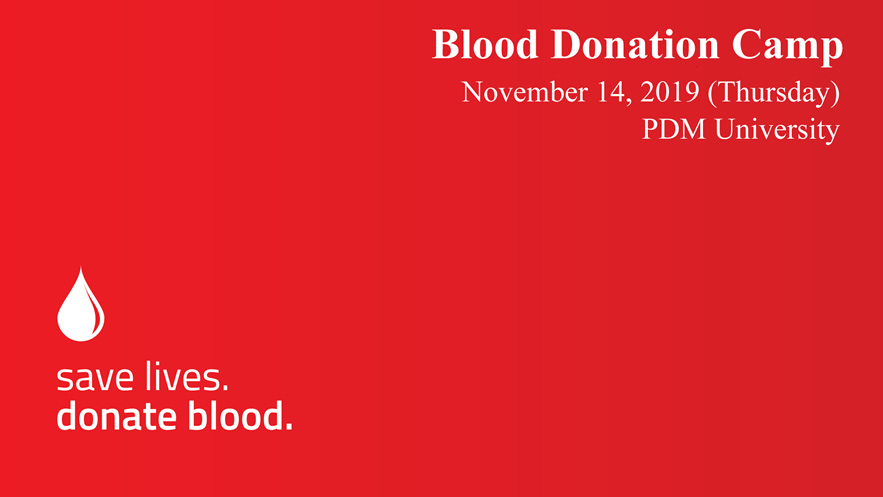 It is to bring to the kind notice and information that PDM University is organizing "Blood Donation Camp" on 14th November (Thursday), 2019 at Gym Hall, Pharmacy Block from 10:00 AM onwards.  All the Faculties of PDM University are invited to be a part of this activity. 
It is kindly requested to all the Deans, HODs and Department In-charge to promote the event by spreading awareness amongst students.  It is also requested to motivate staff and students to come forward to donate blood and light up someone's life.      
Thanking you in anticipation and soliciting full co-operation and support.
Dean, Student's Welfare